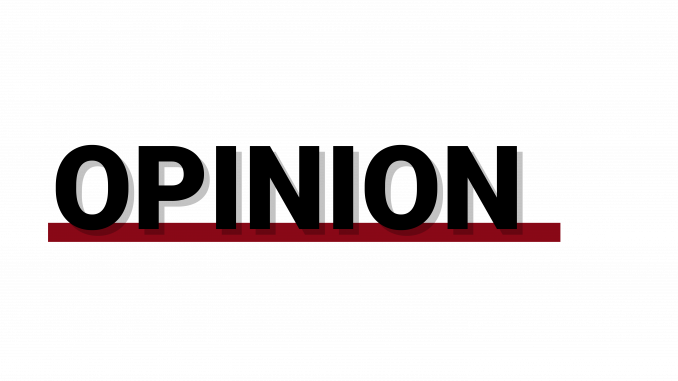 In last year's Music Issue of The Temple News, I wrote a personal essay about bisexual singer-songwriter Frank Ocean and how he was both my biggest creative inspiration and role model.
As much as I still agree with this sentiment today, it's not the big picture. Just one well-known bisexual artist isn't enough to fill the massive scarcity of successful queer musicians topping charts today.
Patrick Crowley, the pride editor of Billboard Magazine, said in a June interview with Wired there is "an increase in visibility of [queer] artists like Troye Sivan, Hayley Kiyoko, Kehlani." While I'm grateful for this rise in acceptance toward queer musicians, I'm still not content.
The truth is that we have a long way to go before queer musicians get adequately represented in popular music. When a queer musician becomes successful in the music industry, their sexuality or gender identity is rarely openly shown in their lyrics. Musicians like Taylor Swift make a living off the same heterosexual plotline for a decade, but when rapper iLoveMakonnen came out as gay, he was ridiculed by his hip-hop contemporaries.
The blame doesn't fall on the artists. The singer-songwriters today who identify as LGBTQ are some of the most innovative acts of our generation, but they never seem to get their due credit. Consumers of music need to support these artists fairly, even when their lyrics reflect their sexualities.
Colin Hammar, a gender, sexuality, and women's studies instructor, said there's a lack of representation in popular music because there's a difference between queer music and queer musicians.
"Take, for example, Lady Gaga, someone who's very popular," Hammar said. "Her sexuality isn't nearly as avant-garde as her personality is, and it doesn't really play a role necessarily in how people perceive her. In terms of queer musicians being visible…[the industry] tends to pressure artists into not talking about their sexual orientation."
There's an all-too-familiar story of musicians hiding their sexualities until they make it big: Sam Smith, Frank Ocean, Brendon Urie, Lauren Jauregui and Tyler, the Creator, just to name a few.
When queer musicians make unapologetically queer music — related to LGBTQ identity and love — they're chastised for it. Kevin Abstract, frontman of the hip-hop boy band Brockhampton, gets criticized for repeatedly referencing his sexuality in his music. In response, Abstract continues to rap about his boyfriend and even raps in the band's song "JUNKY," "Why you always rap about bein' gay? Because not enough [people] rap and be gay."
Abstract's couplet demonstrates a larger issue in music culture. Consumers, moreso those who don't support LGBTQ rights, are only open to listening to queer musicians if their lyrics contain little to no references to their identity. But when Katy Perry released hit song "I Kissed a Girl" in 2008, using the LGBTQ community as an accessory, she received little criticism from straight people.
Kerri Norton, a sophomore psychology major who is bisexual, said she is a fan of queer musicians who are open about their sexualities in their music, but she disagrees with musicians who use the LGBTQ community for album sales.
"The problem with songs like 'I Kissed A Girl' is that they're taking advantage of this acceptance toward sexuality and trying to use pride as a trend, when they have no right to," Norton said. "There are plenty of allies, like Harry Styles, Macklemore and CupcakKe, who help the queer community without using them as a way to become more popular."
There's a way that we, as music consumers, can begin to more adequately support queer musicians and queer music. To begin, we should actively search out lesser-known queer musicians.
"When studios see that these albums are being bought, they're more likely to sign more queer artists," Hammar said.
In the age of streaming, it's as simple as opening the "Amplify: Pride" genre in Spotify or listening to "PRIDE Radio" on Apple Music. Find your new favorite musician, and then support them consistently.
If music consumers have particular biases against the LGBTQ community, they ought to put those prejudices aside and enjoy the music for the pure talent. It would be a tragedy to miss out on such a beautiful piece of art.
Young people struggling to come to terms with their sexualities or gender identities deserve to hear their stories being told on the radio. Imagine the beautiful music we could be introduced to in a society where queer people are free to discuss their identities openly, honestly and poetically.
And if you're still struggling to find a favorite queer musician, some of my personal favorites are Taylor Bennett, Princess Nokia, Syd, Brockhampton and of course, Frank Ocean.