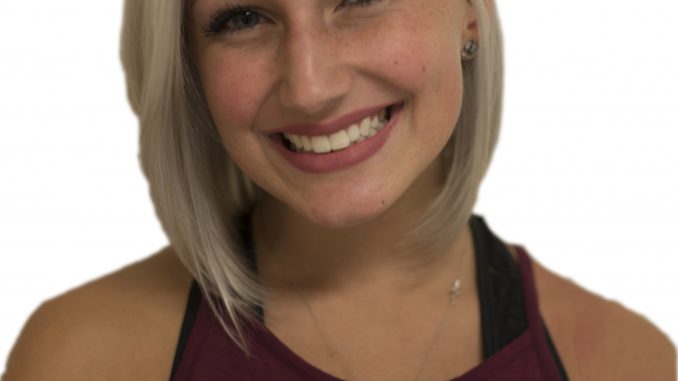 Last week, university administration denied the request of a petition signed by more than 780 students to have classes cancelled on Nov. 8, so they can go to the polls and vote on Election Day.
Vice President for Student Affairs Theresa Powell told Jamie Schoshinski, creator of the petition, that the university needs to hold classes for a certain number of days and cancellations need to be saved for cases of inclement weather. The university also doesn't want to set a precedent for other elections.
While I understand that the university has rules to follow, I don't think such a precedent would be a bad idea. Plus, I think an exception could be made at the least every four years.
Schoshinski, a senior English and political science major, said she started the petition because she thinks elections in Pennsylvania are important, and she wants students to take part.
"Before, I was like, 'I vote because I care,'" Schoshinski said. "And now I'm like, 'I want everybody else to vote.'"
This year, some students, including myself, will cast their votes in a presidential election for the first time. It's important that young voters form strong voting habits from the start, so they can maintain these habits as they grow older.
In the last presidential election in 2012, only about half of young people ages 18 to 29 years old who were eligible to vote actually made it out to the polls.
On Main Campus, it's hard to walk to class without being asked by a volunteer about voter registration. Getting registered at Temple is the easy part — it's actually voting on Election Day that poses a problem for many students.
Michael Hagen, an associate professor of political science, said time is one of the common barriers to voting.
"I'm sure that having Election Day off would allow some people to vote who wouldn't otherwise vote," Hagen said. "I'm sure turnout would be higher."
Leah Murray, a junior journalism major, signed the petition because she said she could use the extra time on Nov. 8.
"I have class from 9:30 in the morning until 8 o'clock at night," Murray said. "By the time I get home, the polls are already going to be closed."
Murray said she is registered to vote at her home in Northeast Philly because she commutes to Main Campus, and skipping class to go vote isn't an option either because she has an exam scheduled on Election Day.
Unfortunately, this type of conflict is the case for a lot of students at the university as many commute to school and work in addition to their classes.
Sarah Stankiewicz, a senior public health major, also signed the petition. She commutes to Temple and she has an internship this semester. On Election Day, she said her schedule will be booked solid from 9 a.m. until 8 p.m.
"I will either have to make extraordinary plans to get up early and try to figure out where I'm going or I will probably end up going late to my class," Stankiewicz said.
Students shouldn't have to choose between being a good citizen and being a good student.
"The very least Temple can do is make things a little easier by not jeopardizing our vote with our classes," Stankiewicz added.
This election will have a large impact on our lives as we graduate and enter the working world in the next few years, and  students need to have their voices heard.
While I am not surprised by the university's decision, I hope the administration reconsiders or, at the very least, thinks about ways to increase voter turnout in the future.
Jayna Schaffer can be reached at jayna.alexandra.schaeffer@temple.edu.