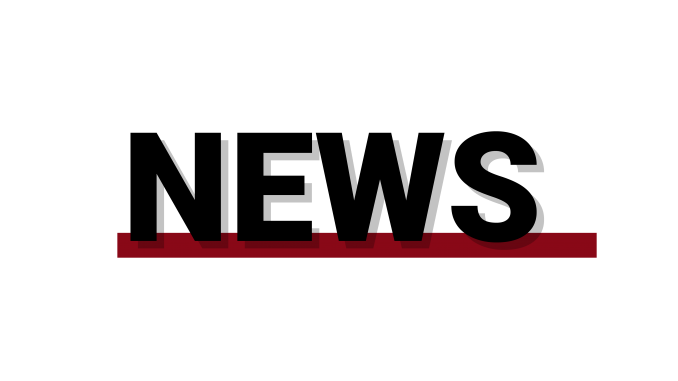 Students, faculty, alumni and community residents have all weighed in the past several months on whether the university should move forward with its proposed on-campus football stadium.
On May 1, a coalition of anti-stadium protesters marched south on Broad Street from Main Campus to City Hall, further fueling what has already become a highly controversial project since the university began pursuing it two years ago.
University officials told The Temple News last month that they intend to have all necessary city approvals by June to begin construction on the 35,000-seat facility. Alumni fundraising is supposed to fund at least $50 million of the $130 million project. We spoke with alumni on both sides of the heated debate to hear their opinions.
STADIUM SUPPORTERS
Greg Hoffman, 67, a 1992 master's of education alumnus, and his wife Cate Hoffman, 66, a 1976 education alumna, have seen Main Campus undergo many changes since their graduations.
Both of them remember the university's old football stadium in the West Oak Lane section of the city on Cheltenham Avenue near Vernon Road, which was demolished in the 1990s. This memory sparked their interest in the potential to place a new stadium at the Ambler Campus, but they said they soon saw that could cause complications.
"If you go and move some place like Ambler, the only thing I see as a problem with that is the people who would normally take public transportation in," Cate Hoffman said. "It would be a real problem because of being out in the suburbs. It's a nice thing to have your own stadium on campus."
The anti-stadium coalition, made up of community residents, local activist organizations and students, recently released a statement urging the university to build the proposed stadium at Ambler Campus.
A university spokesperson wrote in an email to The Temple News that the Ambler Campus has not been considered as a possible site for the proposed stadium.
Greg Hoffman said the stadium, which he and his wife both support, will be hard to pass.
"You've got people's homes, and I feel like it's going to be an uphill battle for Temple to sell this," he said. "We'd like to see it, but it's just going to be an uphill battle."
Christine Happel, 37, a 2002 biology alumna and a 2009 alumna of the Lewis Katz School of Medicine, said President Richard Englert and other university athletic officials made her feel optimistic about the project when she talked to them at a Temple volleyball alumni weekend event on April 14.
"It's really exciting to me, getting the football program onto Temple University's Main Campus," Happel said. "I really think that's an exciting experience."
"From my perspective, I think the university really tries to work with the surrounding community to make sure that anything they're doing is going to be both of benefit for the university itself, but also for the residents and the local community," she added. "I think they work really hard on those compromises."
The university must sign a community benefits agreement with residents to address their concerns with the project, like trash, noise and partying off campus.
Happel, who lives in Columbia, Maryland, said she would be willing to return to Main Campus for football games if the stadium was completed.
Michael Leslie, 41, a 1998 political science alumnus, served as the student manager of Temple football for two years. He said he thinks an on-campus stadium would increase the school spirit surrounding the football program for both students and players.
The university envisions using several spaces on campus, including Liacouras Walk and Founder's Garden, as "game-day fun zones" for activities like tailgating to enhance spectators' experiences.
"Overall, I think it's a great thing for North Philadelphia, I think it's a great thing for Temple and I think it's a great thing for Temple football," Leslie said. "And, I'm excited to one day hopefully watch a football game right on campus."
"Maybe [Temple] is not doing a good enough job of highlighting the benefits, or maybe I'm not seeing them communicate those benefits as much, but I think that would help," he added.
STADIUM OPPONENTS
There are several alumni that see the project differently.
Matt Lachs, a 28-year-old 2012 sociology alumnus, was the university's men's basketball student manager during his undergraduate years at the university. Lachs said he is an active donor to Temple Athletics, but he ensured that his recent donations did not fund the stadium.
"Calling this a multipurpose facility, first of all, call it what it is, it's a stadium," Lachs said. "A multipurpose facility is like the [Student Center]. That's a multipurpose facility. Don't change the name and think it changes what it is."
Temple considers the facility to be "multipurpose" because it is slated to house — in addition to the football field — classroom, research and retail space.
Lachs said the university should seek donations for scholarships and other educational programs for students instead of funding the $130 million stadium.
"I'm proud to be a supporter of the athletic programs at Temple, however, I believe they're being very irresponsible in this plan," he said.
University officials have had several stadium proposal presentations with city officials this year, but said last month they expect to have a final presentation for the stadium in June.
Lachs said he thinks the proposal could be passed by Philadelphia City Council, but not before being stalled due to opposition.
Regina Bennett, 67, is a 1983 MBA and 1990 Beasley School of Law alumna. She said City Council members should vote with community residents in mind.
"City Council should be responsive to the residents who they are supposed to serve and represent," said Bennett, who still attends church in North Philadelphia. "If they can't do that, then they have no business being in council."
A spokesperson for City Council President Darrell Clarke said in a statement to The Temple News in March that Clarke does not have the intention to support legislation for the stadium. His support is necessary to close 15th Street between Norris Street and Montgomery Avenue where the stadium is proposed to be built.
Bennett said Temple makes promises to the community that it can't keep.
"For decades, Temple University has swung its elbows around to get whatever it wants," she added. "And it may make some promises in the beginning about how we will all live happily ever after and drink whatever it is that Temple wants, but ultimately the only beneficiary in the whole side of it I see is Temple University."
Lincoln Financial Field, the current home of Temple football, would be the most suitable location for play, she said.
"What is the problem with staying where you are at Lincoln Financial Field?" Bennett said.
"It would at least hopefully draw all of the noise, traffic and whatever else goes with football, and I like football, but that would draw it away from the community, so that the community gets a chance to exhale," she added.
Temple officials have cited a 200 percent increase in rent at the Lincoln Financial Field as a reason to pursue the stadium.
ALUMNI FUNDRAISING
Marked with a $130 million price tag, the stadium will be funded by a mix of private donations and bonds, according to the university's project overview. At least $50 million is expected to come from fundraising.
Jim Cawley, the vice president of Institutional Advancement, said his office has not started soliciting donations from alumni for the multipurpose facility. He added that it would not make sense to begin this process for an idea that has not fully come to fruition.
Cawley said the proposed stadium could attract alumni back to Temple to see other improvements to Main Campus, like the incoming Charles Library.
He added that he is hopeful the community and the university can find an agreement that makes the facility possible.
"There has been a lot of interest among [alumni], quite frankly across the age spectrum, who are excited about the project," Cawley said. "There have been some verbal commitments of financial support — some substantial ones."
"We really do believe that it will help to grow the relationship between the university and the alumni, as certainly many of the discussions that I've had so far that belief is being borne out," he added.
CORRECTION: A few words in Jim Cawley's quotations were misheard and have been updated to reflect the correct words used.