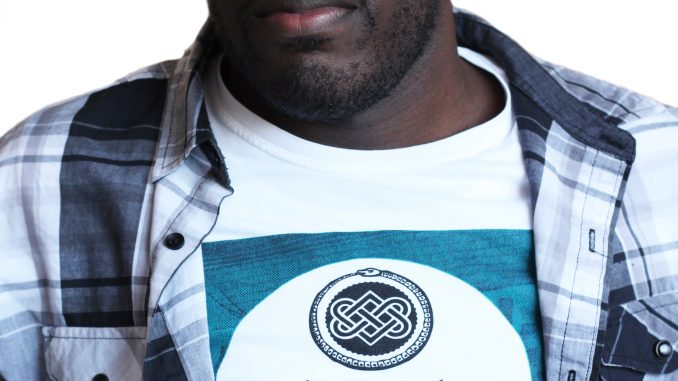 Growing up, I had only a small number of teachers who looked like me, and none before middle school.
My first Black teacher was Mrs. Skipworth, who taught my seventh-grade science class.
I didn't have my first Black male teacher until ninth grade, and Mr. Coleman ended up being my favorite teacher in high school.
A recent study found that it's important for Black students to have teachers who look like them. Researchers from American University, Johns Hopkins University and the University of California at Davis found that having one Black teacher in third, fourth or fifth grade reduced the probability of Black boys of low-income backgrounds from dropping out of high school by 39 percent. The study also found that both Black boys and girls in high school who had a Black teacher had stronger expectations of going to college.
"I firmly believe that it's important to see yourself in your teachers," said Gregory Anderson, the dean of the College of Education. "Not all of them, because diversity is important, but to be able to see that educators share something in common with their students beyond just the love of learning."
Black students like me and other students of color clearly benefit from having teachers who look like them in the classroom to serve as role models. And Temple has the opportunity to take an active role in encouraging Black youth.
The College of Education should work to recruit more Black and minority education majors who, as future teachers, could foster a love of learning among Black pupils.
Unfortunately, the College of Education is not producing a racially diverse pool of future teachers. Its student population is 60.1 percent white, according to the university's 2016 Student Profile. And Black students make up only 14.8 percent of College of Education students.
Too few Black students are pursuing an education degree at Temple.
How can we encourage Black students, especially in a city, like Philadelphia, where African-Americans make up 43 percent of the population, to see education as important in their lives when they don't have teachers who look like them to convey this?
In the Philadelphia School District, grades K-12 are made up of about 50 percent Black students, according to the 2016-2017 enrollment demographic. Students of color as a whole account for 85 percent of students in the district in the same grades.
These students would benefit from having teachers who look like them to increase their confidence in taking leadership positions, and perhaps to push them harder to achieve their full potential.
"The rationale is that minority teachers tend to hold higher standards for minority students, as opposed to if there was a non-minority teacher who may be unable to relate to the children's background," said Mark Fraser, an adult development graduate student.
Fraser added that minority teachers are also less likely to judge or label minority students prematurely if they seem to be struggling.
"I think we have a special commitment or responsibility to enhancing the diversity of our students in the school," Anderson said. "In schools and colleges in general, but particularly in the College of Education. And that's what I'm trying to do."
He said he hopes to do so by using GEAR UP, a Department of Education program Temple students are involved in that encourages college readiness for low-income middle school students, and other federal programs as pathways to Temple. Anderson said that some students who benefitted from programs like these in high school might be interested in studying education at Temple, and possibly become teachers themselves.
These teachers can in turn encourage the next generation of Black teachers and future Black leaders in all fields.
Jensen Toussaint can be reached at jensen.toussaint@temple.edu.