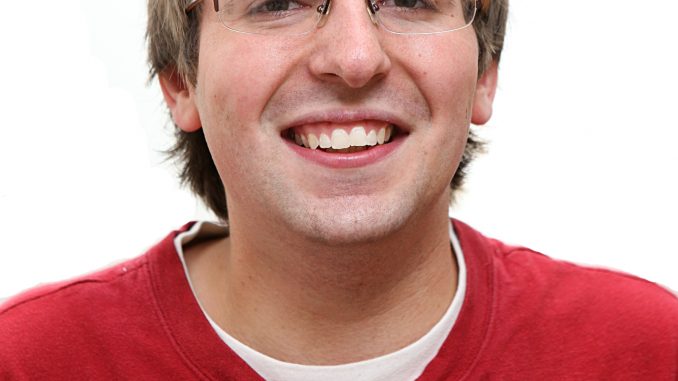 On September 11, 2009, I paid a measly $10 for a second row seat to witness Bryan Danielson's final Ring of Honor match in Philadelphia.
On June 1, 2013, I obtained a press pass for Philly Comic Con solely to sit in the second row for World Wrestling Entertainment Superstar Daniel Bryan's Q-and-A panel.
Despite a name change and caveman beard, Bryan has remained the same dedicated athlete as before the fame.
"My life has changed in the sense that people know who I am," Bryan, 32, said.
"When I go to Target and see my own action figure, it makes me feel stupid because I'm not doing anything different than I was before. It's just that I'm on TV," Bryan said.
About 100 longtime supporters crammed into meeting room 108 at the Pennsylvania Convention Center to chant his trademark battle cry, "YES! YES! YES!"
Before the crimson T-shirts, one-word catchphrases and "goat-face" moniker, Bryan tortured opponents throughout the tri-state area with excruciating submissions and deadly strikes.
"I've wrestled in front of less people than this in a room smaller than this and when I walked out, instead of people chanting 'yes,' they just stared at me in apathy," Bryan said.
Breaking into the sport in 1999, the Aberdeen, Wash., native underwent training at the Texas Wrestling Academy, founded by WWE Hall of Famer Shawn Michaels.
Touring across the country to hone his craft on small town market shows, Bryan established his hybrid high flying-technical grappling style as well as his nickname, "American Dragon."
As an independent promotion known as Ring of Honor (ROH) opened in Philly in 2002, Bryan traveled to the East Coast to begin his legacy as a "Founding Father" of the old school themed organization.
"Despite him detaching my retina and giving me two concussions, I really liked working with (Takeshi) Morishima in ROH," Bryan said.
"But my favorite ROH rivalry was with Nigel McGuinness. Nigel was signed at the same time as me, but he had some shoulder and elbow stuff that didn't clear WWE's medical testing and now he's out of the business altogether. It's a loss because he's great on interviews, in the ring, and really just a fun guy to be around," Bryan said.
Bryan's fellow panelist, WWE Hall of Famer Ricky "The Dragon" Steamboat, definitely played second banana in terms of the crowd's attention.
However, the 40-year-old veteran offered nothing but praise to the former American Dragon, who admitted that one of the coolest moments in his career was when Steamboat refereed a match in Delaware between Bryan and underground sensation Low Ki.
"I've always admired his work," Steamboat said.
"I liked him early on. And by what I mean by that, this guy is a helluva talent in the ring, and I would like to see him more utilized that way," Steamboat said.
As a matter of fact, Steamboat's wish resonated with the crowd's angst regarding WWE's portrayal of Daniel Bryan, the character.
Since the WWE has become more of a variety show than a wrasslin' league, the in-ring skills of wrestlers such as Bryan are often ignored in favor of comedic personalities of sports-entertainers.
Instead of showcasing his vast repertoire in 60-minute draws, the self-proclaimed "Best Wrestler in the World" hugs tag team partner and pyromaniac Kane in a series of anger management skits.
Without the threat of the boss looming backstage, Bryan revealed his thoughts on the direction of the company.
"I'm not sure it's the same people watching anymore," Bryan said.
"I'm not sure if the same people who loved watching Ricky (Steamboat) and Ric Flair or Ricky and Randy Savage are still watching. We have kids in this room who love when Kane and I bicker back and forth and then there are people who get angry with me for doing comedy stuff. The WWE staff writes for different markets," Bryan said.
When asked about advice for aspiring WWE performers, Bryan shared his initial fears on joining the largest wrestling promotion in the world.
"I literally came to the WWE expecting them to not do anything with me or something stupid like Max Moon Two (a wrestling astronaut)," Bryan said.
"If you're an independent wrestler and you've been doing it for years, you don't necessarily expect good things to happen because of what you've seen in the past. I swore that I would work as hard as possible and do the best I could with what they gave me," Bryan said.
After winning multiple championships, delivering several match-of-the-year contenders and carrying legitimacy back into the pseudo-sport, I would vouch for Bryan's statement.
As I basked in the symphony of "YES!" chants, I realized I didn't need to raise my hand for an answer to my query.
Yes, that $10 ticket from 2009 was worth it because I invested in the future of pro wrestling.
John Corrigan can be reached at john.corrigan@temple.edu.