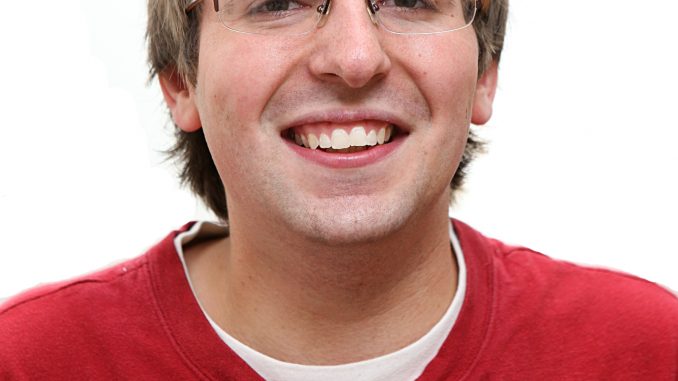 When wrestling fans think Philly, visions of Sandman's beer chugging, Stevie Richards' Singapore cane swings, and Francine's "head cheerleading" emerge.
With such a violent and raunchy blue-collar reputation, why does this city appeal to the articulate aristocrat known as Damien Sandow?
"I'm very excited to be back in Philadelphia because it was the place of my coronation as the uncrowned world champion," Sandow said. "I can only imagine the feeling of elation that the unwashed masses of Philadelphia have. And no, I have never eaten a cheesesteak."
Sandow returned to the City of Brotherly Love along with his fellow WWE Superstars on Oct. 13 for the company's last live event at the Wells Fargo Center in 2013. The cultured athlete's fondness for Philly stems from three months ago when he tossed his former partner Cody Rhodes off a ladder to retrieve the Money-in-the-Bank briefcase. Now that Sandow possess a guaranteed World Heavyweight Championship match for whenever he deems fit, the pro wrestling community speculates on which show the eventual challenge will occur.
"I am waiting for the opportune moment," Sandow said. "A lot of people have said that I should have cashed in at such and such pay-per-view and blah blah blah, but no. Since I am Mr. Money in the Bank, it is at my discretion when I choose to cash in."
While Sandow carries his golden ticket around the globe, his matches have consistently ended with his shoulders pinned to the mat. I suggested that maybe the prized briefcase had become a curse.
"Ah yes, you're slinging mud now," Sandow said. "Well, let me ask you something. If I have a contract that states I have a guaranteed title match, do I really need to focus on my win-loss record? Let me answer that for you-no, I don't."
Perhaps motivated by my questioning, Sandow curbed his losing streak with a victory over Tyson Kidd at the Philly house show. In between knee drops, power slams, and the Elbow of Disdain, Sandow bellowed "uncrowned world champion" and "you're welcome" at the crowd. The lack of his trademark cartwheel verified the rumors that he has been banned from performing the taunt due to NXT developmental wrestlers mimicking his mannerisms.
Imagine if Shawn Michaels couldn't use Sweet Chin Music because Justin Credible does a superkick.
Exactly.
However, Sandow's victory wasn't his final appearance of the night. After the Great Khali knocked out Alberto Del Rio, George Frideric Handel's "Hallelujah Chorus" signaled Sandow's cashing in of his guaranteed title shot. Unfortunately, Khali delivered one more devastating chop to prevent a championship change at Wells Fargo.
A few Spectrum era fans in the seats below me compared the classical brute to Larry "The Genius" Poffo, but wrestling historians might trace Sandow's surname to the Gold Dust Trio of the 1920s. Consisting of Joseph "Toots" Mondt, World Heavyweight Champion Ed "Strangler" Lewis, and his manager Billy Sandow, the trio of promoters attempted to redefine grappling into more of a theatrical business.
Even further back, Eugen Sandow of the 19th century established a legacy as the "father of modern bodybuilding."
 However, Mr. Money-in-the-Bank denies any relation to either Sandow.
"My branch of the Sandow family came over on the Mayflower," Sandow said. "We have been involved in the construction of America and many historical events. I am the first Sandow to venture into this wonderful sport."
Since Sandow refers to himself as the "Intellectual Savior," I hoped the self-proclaimed scholar could share some academic advice for college students.
"What you do in the classroom now will permeate through the rest of your life," Sandow said. "Students should read whatever books are recommended for their chosen discipline. Consider watching me perform as part of your higher education."
With highbrow musical tastes such as Bach and Beethoven, Sandow summed up his disdain for the current Billboard leaders by replying to my query on Miley Cyrus with, "Who?"
After a triumphant pseudo-homecoming, the "Intellectual Savior" can plop on the couch, prop his feet up, and indulge in a Philly delicacy such as Tastykakes.
"I've had cake before, but I wouldn't consider it tasty," Sandow said.
John Corrigan can be reached at john.corrigan@temple.edu.