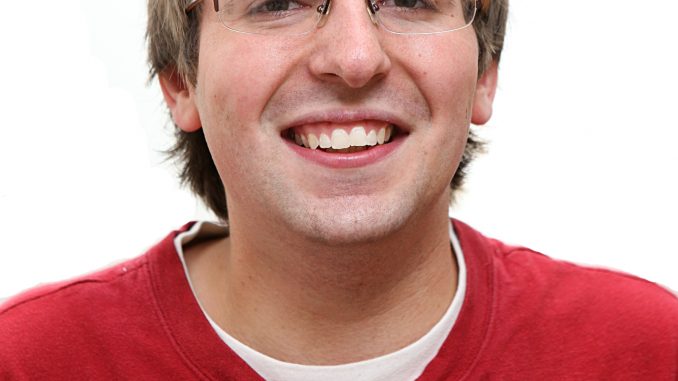 When you're voting for the greatest comeback of 2013, don't settle on Goldust or Chris Jericho.
Wait until Extreme Rising returns to professional wrestling on Dec. 28 at the reopening Asylum Arena.
Although the local company's short-lived legacy left a bitter taste in many fans' mouths, I'm pumped for the rebirth of Extreme Championship Wrestling's youngest offspring.
I'll admit I'm biased because I've had a great relationship with Extreme Rising staff and talent in the past.
However, I've also dealt with Pizza Brain, and you don't see me wiping my rump with its page in the Guinness World Records because that would undermine my journalistic credibility. And because the bathroom door is closed.
After canceling shows in April due to poor ticket sales, Extreme Rising has catapulted back into the wrestling world's dialogue, due to changes in management. Formerly operated by a five-person partnership, the hardcore promotion now runs under one of the five, Northeast Philly native Steve O'Neill.
With a résumé listing an executive producer credit for "Barbed Wire City," as well as experience producing for Dangerous Women of Wrestling and the Urban Wrestling Federation, O'Neill certainly has potential to reignite Extreme Rising as a mainstream force.
"I didn't spend all of that time and money for nothing," O'Neill said. "We've had decent attendance for a small company. There's still something here, so we've put together the perfect storm for our comeback."
On New Year's Day at 10 p.m., Extreme Rising will debut its weekly television show on an unannounced local station. It will be available for viewing in Philadelphia, Bucks County, parts of Reading, Pa. and Allentown, Pa., South Jersey to the shores and northern Delaware. The following week the show will begin airing in its regular timeslot of Tuesdays at 10 p.m.
"I chose that time because, to the best of my knowledge, there is no other wrestling on Tuesday nights," O'Neill said. "The Extreme Rising product could do some interesting things ratings-wise in that timeslot."
The "Unfinished Business" event lineup on Dec. 28 features four matches so far, including Super Crazy and his nephew Pesadilla facing Damien 666 and his son Bestia 666. Other talent expected to appear includes Matt Hardy, Sabu, Rhino, Blue Meanie, Devon Storm and Luke Hawx.
"Expect a lot of surprises," O'Neill said. "When we were doing the first shows, we announced everybody because we had to sell out the Armory. The way ticket sales are going this time, I'm able to hold off on announcing certain people to surprise the fans."
Extreme Rising Champion Stevie Richards is scheduled to defend the title against an unnamed opponent. However, O'Neill has initiated a social media crusade to organize a title vs. title match between Richards and Total Nonstop Action Wrestling World Heavyweight Champion A.J. Styles. Although TNA didn't respond to requests for comment, several factors work in O'Neill's favor.
In his current storyline, Styles defends TNA's richest prize in other companies such as AAA in Mexico Wrestle-1 in Japan, so this match could theoretically occur. Plus, TNA seems to be working with House of Hardcore, as evidenced by Bully Ray's attack on Tommy Dreamer and subsequent challenge for a street fight at TNA's Old School.
With TNA holding a live event at the Liacouras Center the night before "Unfinished Business," how likely is this online invitation for Styles to invade Extreme Rising?
"Never say never," O'Neill said. "I'm not alluding to something already set up, because there has been no official contact between TNA and our company. We just want to open the door for a working relationship as we have done with other companies in the past. Juggalo Championship Wrestling will be represented by 2 Tuff Tony, and we've discussed plans with Billy Corgan's Resistance Pro Wrestling. It just has to be a relationship where it's beneficial for both companies. It will be interesting to see what kind of crowd TNA draws at Temple, especially during the holiday. I think a cross-promotion would increase their attendance a little bit, but I don't think it would the other way around."
Similar to the multi-man booking system of World Championship Wrestling's dying days, Extreme Rising's convoluted front office will no longer affect the quality and direction of the alternative product.
"There is no red tape anymore," O'Neill said. "Just by the change of the power structure, things are moving much more quickly for the better of the company. We just changed processing from PayPal to another merchant account so it will be easier for fans to purchase tickets. We're going to focus on certain talent going forward instead of being pigeonholed to other talent because of whatever past political relationship."
General admission tickets, aside from the already sold out first row for "Unfinished Business," can be purchased at ExtremeRising.com for $25.
"Being on TV in our hometown where we run shows and buy ads during 'Raw,' and with our social media presence, I think in the next six months the opportunities that will be presented through TV will be better than anything in independent wrestling in the past 10 years," O'Neill said. "Right now is one of those times when you need something different. I think we have more realistic storylines, more colorful characters, and we're aiming for that 24 and up demographic. We know kids will come and that's fine, but we know 95 percent of our audience is older, and I love that because we can go up to a beer or liquor sponsor, something most companies can't do."
In an era where anti-bullying campaigns and Susan G. Komen sponsorships infiltrate suplexes and swinging chairs, I'm thirsty for some bloody, unadulterated wrestling.
John Corrigan can be reached at john.corrigan@temple.edu.