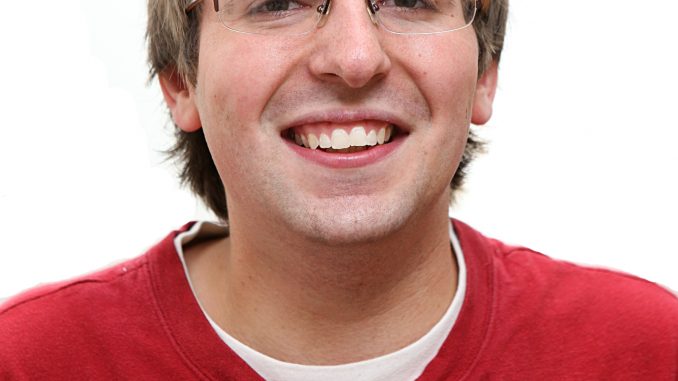 The hottest show in professional wrestling doesn't air on Monday nights. Actually, it barely features matches.
But it does contain all of the action, drama, comedy and sex appeal that lure us to sports entertainment.  It's "Total Divas" on E!.
Even though I usually avoid reality shows, I'm a sucker for anything related to World Wrestling Entertainment. That's why I bought a Playboy magazine with Torrie Wilson and Sable on the cover from a flea market last year.
Yeah, that's why.
"Total Divas" offers an all-access pass into the lives of seven women traveling across the country to perform high-risk maneuvers while maintaining that supermodel appearance and hopefully, some semblance of a personal life.
When "Total Divas" premiered in July, many wrestling fans criticized the show for its inconsistencies with WWE storylines. For example, the series debut emphasized Natalya's shock and sorrow over not being booked for WrestleMania. While I'm sure Natalya's sentiments were genuine, anyone who watched wrasslin' for at least two weeks realized that the Great Kahli's dancing partner shouldn't have expected to appear at WWE's version of the Super Bowl.
Despite suspending my belief to a further degree than pro wrestling already requires, I enjoy the program and encourage critics to "goosefraba." I realize that wrestling fans are stubborn and overprotective of their passion being tampered with by unknowledgeable Hollywood honchos.
But don't worry, I met one. His name is Michael Wehr. He is a story producer. And he is definitely one of us.
"I became a fan when I was very young watching 'Prime Time Wrestling' on a Monday night," Wehr said. "I'm not sure if it was Big Boss Man and Akeem, but two big guys were destroying these jobbers. I didn't know if I liked it, but for the next few weeks I was hooked. Twenty-seven years later, I'm still watching."
Wehr, a Bangor, Pa., native, said his favorites include Big Boss Man, Mr. Perfect, Razor Ramon, and his all time favorite, Kurt Angle.
Graduating with a degree in television/film from DeSales University in 2003, Wehr moved to Hollywood to pursue a career in post-production.
So how did this local, lifelong fanatic end up working on a project for his dream company?
"I lucked out," Wehr said. "In Hollywood, they always say it's who you know; it's not a cliché. I was working on a show for TLC called "Gypsy Sisters" and I was going to sign on for season two, but I started interviewing for other shows. One of my ex-coworkers recommended me to a friend of his, and all I heard was that it was a wrestling show about girl wrestlers. So I made the call to the powers that be and within 30 seconds, she told me it was for the WWE and I said I'll sign on. I had to break some ties, but everybody knows you have to go where the work is, and I don't think I could live with myself if I passed up on a WWE show."
As a story producer, Wehr pieces the scenes to develop a narrative.
"I watch endless amounts of footage," Wehr said. "I take different aspects and form a story without manipulating it too much. Going in, the executive producers kind of have an idea of what direction they want to go in, but other times a scene will be shot and the story is not getting across, so we have to figure how to do that as quickly as possible. Two people could be having a heart-to-heart, and then all of a sudden a dog could run in barking with some kids and ruin the scene."
The fourth episode, "The Fat Twin," was the first in the series where the storyline was Wehr's sole creation. Nikki Bella worried about her weight, Ariane Andrew considered breast implants and Natalya tells her fiancé T.J. "Tyson Kidd" Wilson that their relationship lacks romance.
"I have a feeling that [episode] four is the funniest in the series," Wehr said. "I'm all about making people laugh and getting a clip on 'The Soup,' which I did. Plus, you never really see wrestlers' true relationships on TV so that was neat."
Wehr expected the show to be successful but never imagined it would become such a staple of E!.
"You can usually get a sense of how good a show is going to be from your first day of work," Wehr said. "If I'm watching something and I don't laugh or sense drama, then I get worried. On 'Total Divas,' there was always some sort of nugget that could be translated into good television. The fact that the WWE fan base is so huge and E! was so gracious to promote it as much as it has definitely helps. But I didn't think the numbers would go up every week. We went from a 1.3 to 1.7 [million] in just two weeks. That's not unheard of, but I think the surprise of it all is that people didn't expect a show about female wrestlers to rival shows like 'The Kardashians.'"
Since Wehr has seen more of these divas than their families probably do, I put him on the spot to name his favorite cast member.
"I liked Nattie before the show, but now I see how great of a character she is," Wehr said. "She's hilarious and her relationship with Tyson Kidd is something out of a sitcom. I wish the WWE would let her branch out a little more on their shows, and it finally looks like they are, especially after all she has been through. But the Funkadactyls are the runaway stars of the show. They're finally getting a chance to be something other than cheerleaders. "
Despite the emphasis on eye candy, Wehr believes "Total Divas" is a credit to the business.
"I think it is doing a lot of justice for wrestling," Wehr said. "It's bringing in people who might have never watched, and now they can appreciate and possibly tune in to wrestling. Honestly, I think this whole thing is going to help every girl's career."
John Corrigan can be reached at john.corrigan@temple.edu.