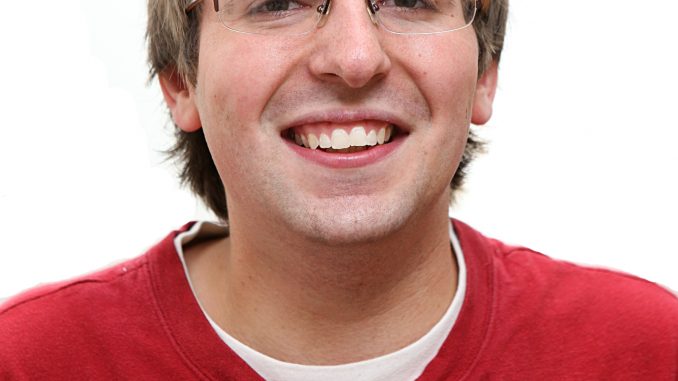 This is for your unborn twins."
It was two days after Christmas, but Bully Ray still offered one more gift to Mr. Anderson inside a steel cage at the Liacouras Center. Winding up a blood-stained right fist, Ray roared his donation to the Anderson family, prompting "oohs" from the usually jaded Philly crowd.
Standing only a few feet away from the action, I gulped.
Sure, Joseph Park competing in a tracksuit, EC3 not knowing Tommy Dreamer was in the building and Earl Hebner pawning $10 white T-shirts provided the traditional shenanigans of sports-entertainment, but bringing a man's expected children into the chaos?
Now that's real. That's goose bumps. That's what I love about professional wrestling.
Unfortunately, the politically-correct, PG-friendly, sanitized production presented by industry leader World Wrestling Entertainment has abandoned the realistic undercurrent that nourished the roots of wrasslin'.
Feuds are based around corporate hierarchical structures and egocentrism with promos echoing patterns of self-introduction and ending with a promise to either remain or become "world heavyweight champion."
As Temple alumnus and former WWE creative writer Andrew Goldstein pinpointed, the core issue behind almost every rivalry these days is proclaiming to be "better than you."
Where is the passion and creativity?
Without a genuine offense, wrestlers have no reason to organically react with eye-bulging, primal screams of vengeance.
I miss when these warriors fought over girlfriends and family – universal concerns that fans could rally behind. While I'm sure conflicting power plays are downright nail-biting, I can't relate to arguments between general managers and directors of authority and executive decision-makers. I'm a college senior sneaking friends-with-benefits out the backdoor of my parents' house. Who cares about this fake bureaucracy in a publicly traded company? I'm not even the targeted demographic – how can these kids sit through Kane's diplomatic soliloquies on a daily basis?
While Mick Foley's legendary "Cane Dewey" promo in 1995 probably wouldn't sit well with the current PG-friendly direction, perhaps shifting toward that intensity of real-life drama and allowing WWE Superstars to channel their turmoil into words could inspire riveting characters.
As a matter of fact, Foley's family has been referenced multiple times in order to further a storyline. When the "Hardcore Legend" bashed the Extreme Championship Wrestling fans for supporting the mutilating behavior of the company's competitors, he praised their antichrist, World Championship Wrestling boss Eric Bischoff, and affectionately titled him Uncle Eric.
Well, Foley's mentor, Terry Funk, insulted his scarred pupil not by calling his wife a "w—-," not by calling his mother a "w—-," and not even by calling his children "w—-s," but by claiming Uncle Eric is a "homo[sexual]."
The 90's, man. Anything could happen.
Swinging barbed-wire bats and flaming steel chairs, these gladiators pummeled each other to the point of disbelief – not because of the pseudo-sport environment, you just didn't want to believe human beings could act so sadistic.
But you did. Because they compelled you.
Foley vs. Funk was so successful that they replayed the same verbal war in 2006 for WWE's reincarnation of ECW. Funk merely replaced the homosexual remark with "WWE sucks," and Foley responded just where he left off on the corner of Swanson and Ritner.
You don't have to rely on a couple of WWE Hall of Famers for this old-school mentality. As recently as two years ago, CM Punk defended his estranged family's honor against the sniveling Chris Jericho.
After publicly ridiculing Punk's father's alcoholism, Jericho apologized the following week on RAW.
"I can promise you I'll never say anything about your father on this show again," Jericho said. "However, your sister…"
I was in the crowd that night. Every brother in that arena could feel Punk's blood boil. Every fan whose sibling has struggled with substance abuse felt like hopping over the barricade and tracking Jericho down for a whooping.
Every wrestling fan wanted to see Punk vs. Jericho, but now every non-fan wanted to see it, too.
And non-fans dictate Vince McMahon's whims, because his WWE empire was built upon the foundation of attracting mainstream acceptance. Whether during the Rock 'n' Wrestling connection of the '80s or the Attitude Era of the '90s, McMahon featured high-profile celebrities in the squared circle, just to lure those unfamiliar eyes to his product.
Aside from "yes" chants echoing throughout basketball games and NFL players hoisting championship belts during post-game interviews, pro wrestling hasn't appeared in the pop culture fabric of America for more than a decade.
With the Super Bowl of sports entertainment, WrestleMania XXX, rapidly approaching, McMahon must hearken back to realism to seduce a new generation of fans and somehow reengage the drifters.
Although Total Nonstop Action Wrestling has lost masses of supporters, and one could argue "masses" is being generous, for one night the company that can do no right tugged at my heart strings.
"This is for your unborn twins."
Anderson may be the hero, but a Philly crowd roots for an ECW icon like Bully Ray.
However, that ECW icon insulted a soon-to-be father's children.
So when Anderson blocked that punch and reciprocated with a blast between Ray's eyes, you better believe the Liacouras Center rumbled.
I get goose bumps writing about it.
John Corrigan can be reached at john.corrigan@temple.edu.