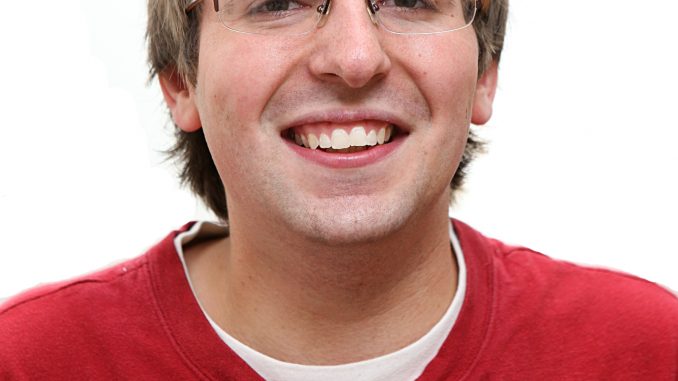 Trudging into class for another unwanted eighth-grade Monday morning, I plopped my schoolbag on the floor as my buddy Dennis Brahma stung my soul.
"Eddie Guerrero died."
I didn't believe him, of course. It had to be some storyline. Maybe Guerrero will feud with Undertaker after "Survivor Series."
As I asked more people and read more websites throughout the day, my skepticism faded.
I hadn't started watching sports entertainment until 2000, so I missed Brian Pillman and Owen Hart's tragic deaths. With every teardrop on that evening's "Raw," I realized Guerrero was my first active pro wrestler death. It sucked. And it always will.
I grew up idolizing these superheroes, rallying them to make the hot tag, climb over the steel cage or shake that arm before the ref drops it for the third time. Wrestlers endure unlimited abuse on a nightly basis – they're not supposed to die.
How can we escape reality if they do?
Eight years later, it's still unacceptable that Guerrero no longer shimmies down the ramp. Acute heart failure should have passed by a warrior who had already defeated his substance abuse problems. In an industry sprawled with vices, Guerrero served as the beacon of hope – the personification of a successful 12-Step program.
Young grapplers could learn from his in-ring skills, and his peers could model his dedication toward achieving sobriety. Sharing similar religious beliefs as the born-again Christian, I can't help but question why God would withdraw his best soldier from the battlefield at such a crucial time.
I'm obviously not a relative of the Guerrero family, so my selfish grievances with his untimely passing pertain to the squared circle.
However – any wrestling fan who had the privilege – and that's not exaggerated, of living through Guerrero's career feels like he or she lost a family member. Brahma, that same friend who broke the news to me, said he never felt the same about professional wrestling after Guerrero's passing.
"[Guerrero] had a personality that was larger than life," Brahma said. "He had the charisma of The Rock, the in-ring ability of Kurt Angle and the attitude of Stone Cold [Steve Austin]. Maybe I was just young, but the way he performed just left you with the feeling that you really knew 'Latino Heat,' that you were part of La Familia."
As the youngest son of Gory Guerrero's legendary clan, Eddie developed his high-flying, technical prowess in his backyard makeshift ring. Honing his craft across the globe, the ring general riled up crowds in Mexico as one half of The Pair of Terror with Art Barr and tore through the competition in Japan as Black Tiger II.
In perhaps the greatest match in Philadelphia history, Eddie Guerrero and Dean Malenko revolutionized Extreme Championship Wrestling with their two-out-of-three falls swan song. Establishing a mainstream presence in World Championship Wrestling, the Latino World Order leader helped define cruiserweight wrestling with classic bouts against Rey Mysterio, Chris Jericho, Ultimo Dragon and his own nephew Chavo Guerrero.
Guerrero's WWE tenure will always be my favorite because his character was fun to watch. I'm sweating just typing about "Latino Heat" and his "mamacita" Chyna. My first notion of college stems from Guerrero earning his GED and celebrating by defending the European Championship in tuxedo pants and a bowtie. More importantly, my first notion of Playboy stems from Guerrero crashing Hugh Hefner's mansion in a failed attempt to prevent Chyna's photo shoot. Even when Chyna finally dumped Guerrero, he took it like a man by being caught in the shower with two of the Godfather's Hoes.
If you're not cheating, you're not trying.
The breakup of my favorite couple led to the formation of the most entertaining tag team in WWE history: Los Guerreros.
Tricking old ladies into throwing pool parties, kicking golf balls onto the green and stealing just about everybody's wallets, Eddie and Chavo kept fans laughing in an era when wrestling comedy commonly drew crickets.
As much as I appreciated Guerrero's talent, I never expected him to rise above mid-card level. When he challenged Brock Lesnar for the WWE Championship at No Way Out 2004, I racked my brain for ways Lesnar could catch him with an F-5.
But Guerrero countered that into a DDT onto the title belt. My eyes bulged.
Ascending to the top rope, he exploded with a frog splash to slay the Beast Incarnate and become the WWE Champion.
What a glorious moment that captures everything I love about professional wrestling.
Thinking past that moment tarnishes the bliss. Considering how short his title reign was, and how he only lived for a few years after that match, evokes a bittersweet aura around that post-match jubilee among his fans.
Eight years later and Guerrero still has them. We wonder how many five-star matches he would have wrestled against: CM Punk, Daniel Bryan, Dolph Ziggler, Alberto Del Rio. We debate on how he would have adapted to the PG era. We think about how proud he must be of the captivating character his wife Vickie has become.
Guerrero mastered the essence of professional wrestling: alluring spectators to suspend their disbelief and embrace the moment of his actions, his voracious battle cry and his devious smile.
We can't live in that moment anymore, but we cherish his memories.
Viva la raza, Eddie. Lying, cheating and always stealing the show.
John Corrigan can be reached at john.corrigan@temple.edu.