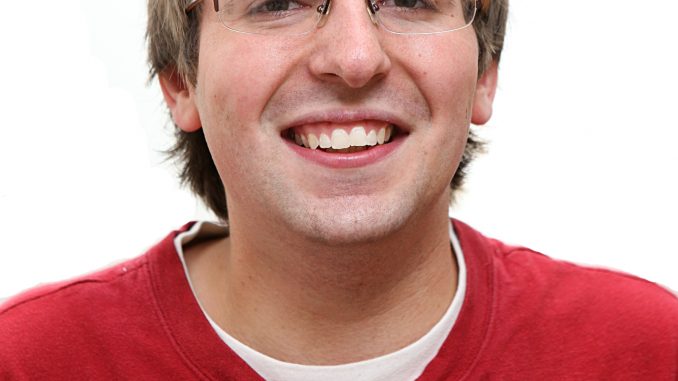 At some point in our lives, many of us have dreamt of becoming a professional wrestler.
Splashing off ladders, hoisting the World Heavyweight Championship belt in the air, flexing your pythons to the tune of 20,000 fans chanting your name – what's not to love?
Well, there are injuries, nonstop travel, politics, drug and alcohol addictions and early deaths of those that came before you and those you worked with just last weekend.
But men and women still endure the sacrifice to pursue that dream by attending wrestling school.
If you're a Temple student interested in learning the ropes, perhaps you should drive the roughly 15-mile route to Paulsboro, N.J., for Larry Sharpe's Monster Factory.
Competing all over the globe throughout the '70s and early '80s, "Pretty Boy" Larry Sharpe partnered with "Nature Boy" Buddy Rogers to open the training school in 1983. Nowadays Sharpe co-owns the school with Danny Cage, a Monster Factory graduate.
"I watched wrestling at the Spectrum on PRISM and saw The Iron Sheik vs. Sgt. Slaughter," Cage said. "I was addicted, studied it and my whole life goal was to become a pro wrestler. The Headbangers put me through my first tryout in 1994, and then I officially joined the Factory in 1998. I suffered a herniated disc in my back, and by 2005 I could barely walk, so [Sharpe] brought me on to train and now I'm part-owner."
With alumni such as Sheamus, Big Show and Bam Bam Bigelow, the Monster Factory has established credibility for churning out World Wrestling Entertainment Superstars.
"Bam Bam was the one who put it on the map because he was the next big thing," Cage said. "[Sharpe] gave Vince [McMahon] a call about signing the Big Show, but [he] passed. Then [Sharpe] called WCW and [Hulk] Hogan flew the Big Show right out. When [Sharpe] called [McMahon] up to offer him another giant, [he] signed Giant Silva right away. And Sheamus was a very quiet and respectful guy who moved all the way from Ireland just to train here because he bumped into Bret Hart and asked how to become a pro wrestler. Hart said, 'Go to 'Pretty Boy' Larry Sharpe's Monster Factory,' which is pretty damn cool."
Celebrating its 30-year anniversary, the Monster Factory offers a 50 percent discount on tuition and tryout fees until Jan. 1, 2014. Enrollment is $50, and tuition for wrestling training costs $3,000, while training for referee, management, promotion or announcement positions is $2,000.
Cage warns potential students about walking in and expecting the fantasy lifestyle purported through TV.
"Every bump you take is a mini car crash," Cage said. "Check your attitude at the door. Wrestling is built on respect, especially nowadays. WWE will let someone go because of an attitude problem. Don't come in with a preconceived notion of what you're going to be. We get that all the time where guys come in and say, 'My gimmick is going to be –.' Listen, you don't even know how to wrestle yet."
While college athletes may have an easier time adapting to the squared circle, Cage said he believes physicality is only one part of grasping sports entertainment.
"It's going to be hard work and it's going to be unlike anything you've ever done," Cage said. "It trains your mind, body, everything. You have to be an athlete, actor and public speaker. If you're a football or basketball player, you can make a living as long as you play well. If you're a wrestler, you can't make a living unless you can also act, look the part and cut a good promo."
As WWE encourages aspiring grapplers to train in its new Performance Center in Orlando, Fla., Cage said Monster Factory enrollment won't be hindered.
"I love what they're doing with the Performance Center," Cage said. "When Gerald Brisco came to our place, he suggested we discuss with Triple H and check the center out. We run a very similar program to WWE developmental because they're also looking for the basics rather than the high spots. But there are only so many people they can train at once, and people can't always move to Florida to train. It would be great if they sent people over to us to check out. I can't ever see there being a problem with us finding students because it's for the better of the business."
Despite the seven rings, strength and conditioning program, and video editing and production facilities, there is one thing WWE's Performance Center lacks: birthday parties.
"The Monster Factory gives these kids a memorable birthday party," Cage said. "They get in the ring, we show them how to closeline or whip a wrestler into the ropes, we'll bump for them and they get to pin the wrestlers. The wrestlers also put on a match, we order pizza, it's like an hour and a half and it's a blast."
While Sharpe and Cage deserve credit for shaping rosters for three decades, I admire their efforts in allowing young wrestling fans to live out their dreams for just a few minutes, to capture that innocence before we realized the often heartbreaking reality of our predetermined sport.
Breaking adults into the business and fostering children's imaginations. The Monster Factory sure sounds like a magical place.
John Corrigan can be reached at john.corrigan@temple.edu.