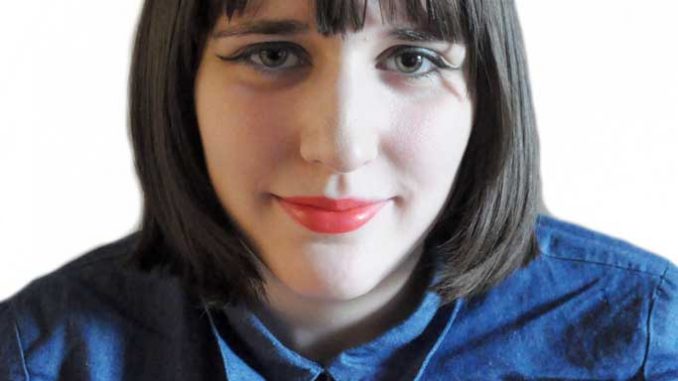 With the season for North Face jackets and UGG boots upon us, the question is raised as to whether it is even possible for college students to stay warm and comfortable in addition to keeping personalized style elements to how they dress.
When observing people on Main Campus, there is an overwhelming population of those wearing comfortable but seemingly unstylish outfit combinations in order to bear a long class schedule and cold weather.
As college students, it is hard enough to roll out of bed in the morning after spending late nights and early mornings studying, let alone dressing nicely each day for class. I admit that at times it may seem more convenient to pull on a pair of sweatpants, comfy boots and a fleece sweatshirt and trek off for yet another long day of classes, anticipating the minute you can get back to your room and finally have a rest.
But the sight of so many students wearing duplicate outfits incorporating the UGGs–and–North Face combination makes me cringe. Where has originality gone? Has the whole world become a group of little minions, following whatever "trend" the UGG boots and North Face jackets provide?
When I say, "trend," I certainly am not referring to something that I would hope to see as a widespread fashion, but something that has in fact spread, against all style-oriented wills.
World-renowned street style photographer and blogger Scott Schuman, better known as The Sartorialist, has posted a feature of a few women wearing UGG boots, but only as "Weekend Feet." If a world-renowned street style photographer can acknowledge some women wearing UGGs as being stylish, maybe there is hope for finding a way to incorporate these not-so-stylish boots into one's wardrobe in a more fashion-forward manner.
The major point of Schuman's blog posting though is likely that these boots are only incorporated into these women's wardrobes as weekend wear, not everyday wear as it is seen at so many colleges, especially here at Temple.
Although the classic style of UGG boots could possibly be incorporated into an outfit in a more stylish manner as The Sartorialist suggests, most college students do not care.
Yes, comfort is key for college students, so why can't the less-than-stylish classic style of UGG boots be upgraded to something a bit more stylish, yet equally comfortable?
Maybe consider the line of more fashion-forward UGG boots, which are not far from the price of the classic style.
Where college students go wrong in the process of finding comfortable clothing to suit their stressful class schedules is that they fail to look for outfits which may be just as comfortable, but even more stylish than the "UGG-liness" which they seem to incorporate into their everyday lives.
Simply incorporating styles such as lace-up boots instead of UGGs with comfortable jeans, or dare I say jeggings, with a more stylish, but equally comfortable top, could change the dynamics of how you present yourself to the world on a daily basis.
Does anyone really want to be known as the girl who dresses sloppily in the same old combination every day? I highly doubt that anyone wants to be known that way. Even if they do not care about being on top of trends, they should at least care to present themselves better.
Most college students don't realize that it is so easy to transition out of the routine of boots, sweatpants and North Face jackets by simply finding those equally comfortable and warm, but more stylish combinations which really are so readily accessible.
I personally will not be caught out in public wearing sweatpants, UGG boots and a North Face, but I do acknowledge that not everyone cares about trends as much as me. There are simple ways to remain warm and comfortable in these approaching winter months instead of appearing like a mess to go to class on a daily basis.
Warmth and comfort are always a priority for me, even if I do dress in a more stylish manner. When choosing my purchases, I look for pieces that can be either dressed up or dressed down, so if I did purchase a pair of boots, I would want them to look good with a nice dress as much as I would want them to make a pair of comfortable pants look presentable.
I personally would like classic styles of UGG boots to be burned because of their lack of style — or just encourage students to think more about how they present themselves instead of seeming so sloppy in the same old combinations.
Taylor Farnsworth can be reached at taylor.farnsworth@temple.edu.