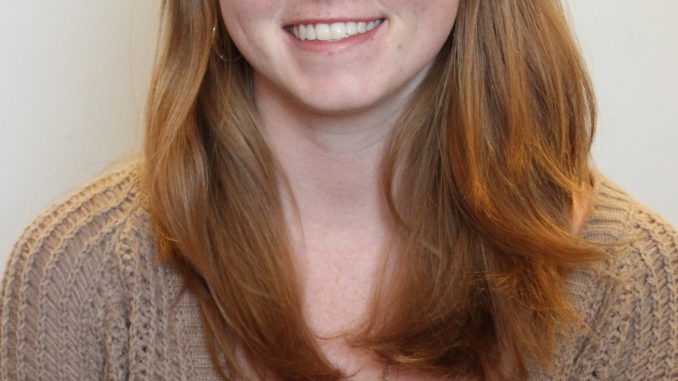 More than two tickets are running in Temple Student Government's election, which takes place today and tomorrow, for the first time since 2010. This year, four tickets—Empower TU, Take TU, Believe in TU, and Owl Opportunity—are vying for control of TSG.
According to Temple's "About" page, there are currently 37,788 students enrolled at Temple. With such a large student body, it is guaranteed students hold a wide variety of ideas and passions on campus, and it is very possible all students' interests are not recognized by TSG.
For those whose voices and ideas are usually overlooked by the masses, this election could be different.
Aron Cowen, the presidential candidate for Empower TU and TSG's current director of government affairs, agreed the task of representing such a large student body is a challenge.
"TSG is an executive body, so at the end of the day it is one person, the president, trying to represent almost 40,000 students and it's really difficult," Cowen said. "I've seen firsthand how difficult it is to accurately represent the diversity of opinions Temple has."
All four TSG platforms running this year have been consistent in advocating for groups whose issues need more visibility on Temple's campus, including sexual assault survivors, students with disabilities and veterans.
Samantha Rogers is a junior psychology major and president of Active Minds, a club dedicated to eliminating the stigma surrounding mental illnesses. To her, it is comforting future TSG representatives are advocating for students with mental illness, like her.
"I'm really excited about it," she said. "It's really nice to know we aren't the only group on campus interested in this."
Kelly Dawson, vice presidential candidate of internal affairs for Empower TU, recognized the similarities amongst the platforms and thinks it is a positive thing.
"I think [the similarities in our platforms] just bring awareness to the situation," Dawson said. "We are not just saying, 'We are all running for TSG so you should get involved.' There are particular strong points in everyone's campaign that I do think are bringing attention to the issues."
Despite similar ideas on their platforms, all 12 candidates running for TSG positions have followed very different paths during their time at Temple so far.
Tina Ngo, presidential candidate for Take TU, said she thinks the differing experiences amongst this year's candidates affect the election.
"We have a very diverse group of students running for TSG," Ngo said. "I think that's a way to show students want to be involved. You look at Take TU and you see faces you don't normally see running for TSG."
While Ngo and several other candidates have never served in TSG, others like Cowen and Michael Horwath, presidential candidate for Owl Opportunity and TSG's director of student affairs, are currently involved in student government.
"If you want to see change, elect a non-TSG oriented ticket," John P. Jasionowicz, presidential candidate for Believe in TU, said at the TSG debate on March 15.
"These tickets right here are composed of the same TSG organization that have been there this current year."
Some candidates on the ballots have been involved with ROTC, Greek life and activism. These experiences can lead to different concerns of the candidates and different policies they feel need enforcing if elected.
Owl Opportunity's Lady Carmela Robinson, vice presidential candidate of external affairs, currently serves as the vice president of external affairs for the Epsilon Chapter of the Alpha Sigma Rho Sorority, Inc. and is the event coordinator for the Multicultural Greek Council. Her experience and appreciation for Greek life is evident in Owl Opportunity's goals for the future.
Owl Opportunity's platform reads: "We will reduce the negative stigma that is associated with Greek Life on campus and in the media. We will also provide education of Greek Life during student orientation."
The breadth of diversity in experience amongst only 12 Temple students is telling of how personal each student's time at Temple is.
"There was a phrase that was thrown, I remember, at the last debate and it was 'the regular Temple student.' What made me grasp that is there's no such thing," said  Jai Singletary, Empower TU's vice presidential candidate of external affairs. "That doesn't exist at Temple. …  What brings us together again is having a passion and we all have a stake in this school."
I agree with Singletary. There is no standardized expectation for what a Temple student's college career will entail. Your time here is what you make it.
As we all do have a stake in the school, we also all have a stake in who will be governing Temple's student body for the 2016-17 school year. I encourage all to vote in this year's TSG election so your voice can be heard too.
Grace Shallow can be reached at grace.shallow@temple.edu.