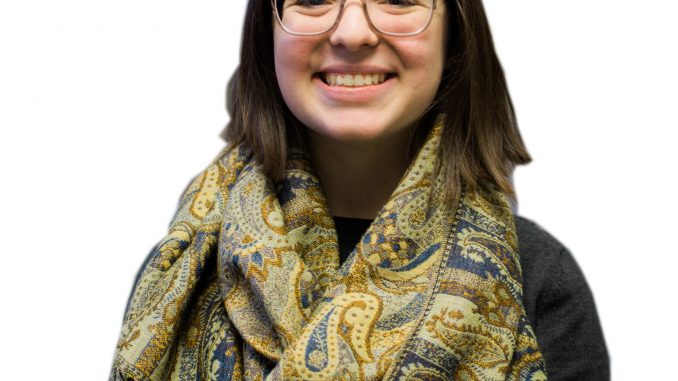 Both NASA and the National Oceanic and Atmospheric Administration recently announced that 2016 was the hottest year on record — surpassing records set in both 2014 and 2015.
It seems now that taking care of our planet is more important than ever.
As a university, Temple has taken its responsibility to our planet seriously. In 2008, the school signed the American College & University Presidents' Climate Commitment, now known as the Climate Leadership Commitments, and promised carbon neutrality by 2050. In 2015, Temple was named one of the Princeton Review's 353 most environmentally responsible colleges in the US and Canada.
It is extremely encouraging to see Temple following through on its promise of sustainability. Still, it will take more than the administration to make a difference in the future of our planet. Mobilization of the student body is also crucial. Students need to make decisions in their daily lives that will protect the earth from further environmental damage.
One way students have already gotten involved with environmental initiatives on Main Campus is through Temple Student Government's environmental task force, which is open to all students.
"This is the first time that we could talk about practical solutions," said Lucas Wozniak, a sophomore film major and a member of the task force's energy committee. "We are able to learn about real solutions, and we can then tell our peers."
Members of the task force polled students to see how they thought the university could be more environmentally friendly. One of the task force's initiatives includes installing hand-dryers on campus in place of paper towels. The task force also hopes to sell discounted SEPTA passes for students in order to promote public transportation.
"I feel very inspired by the progress and the movement and the passions of the folks that are involved in the TSG movement," said Kathleen Grady, Temple's director of sustainability. "I feel that this has been one of the most proactive TSG administrations on sustainability."
But there's only so much that a small — albeit impassioned — group of students can do. To see productive change, it's imperative that all Temple students acknowledge the effect their actions have on the environment.
"[Think] about yourself as a member of an ecosystem," said Aaron Weckstein, a junior environmental studies major and TSG director of grounds and sustainability. "You have inputs and you have outputs. [Be] a little bit more conscious about those outputs."
"The first thing that students can do is think about their everyday behavior and … their consumption practices," Grady said. "From how you spend your money to what transportation you use, every day is made of choices. Choosing to go green isn't a one-time choice, but a conscious decision every time."
A change for the better can be as simple as recycling the tinfoil from your lunch or refilling a reusable water-bottle at one of Temple's water fountains on Main Campus.
I've started reusing my plastic bags from Fresh Grocer and making sure my apartment lights are off when I go to bed. Of course, there's always more I can do to help, but I'm starting with these first steps.
Students can also take an active role by engaging their peers in discussion about the environment.
"A big help can be if you're interested in the environment and you want to get involved, then one of the best things that you can do is help [spread the] message to other students as well," Grady said.
With more than 15 organizations on Main Campus devoted to sustainability and the environment, there are plenty of ways for students to make a difference. Ranging from major-specific groups to clubs open to all students, opportunities include planting community gardens and developing sustainable practices abroad.
It seems to me that there is something to engage everyone. With more than 38,000 students, Temple is a large school, and many hands can make a difference.
"More and more it's going to become this grassroots movement," Weckstein said. "Working on a local level to change things that you care about rather than working on a larger scale."
It's now 2017, and we need to avoid besting last year's global warming record. The Environmental Protection Agency, recently projected that without significant change, the planet will warm 3 degrees Fahrenheit by 2100. And perhaps not all of us are in positions of political power, but each of us still has an opportunity to make responsible choices. Take charge of your actions, and choose to be more environmentally conscious — the future of our planet depends on it.
Ruth Oshlag can be reached at ruth.oshlag@temple.edu.
CLARIFICATION: The American College & University Presidents' Climate Commitment changed its name to the Climate Leadership Commitments in 2015. This article has been updated to reflect the name change.