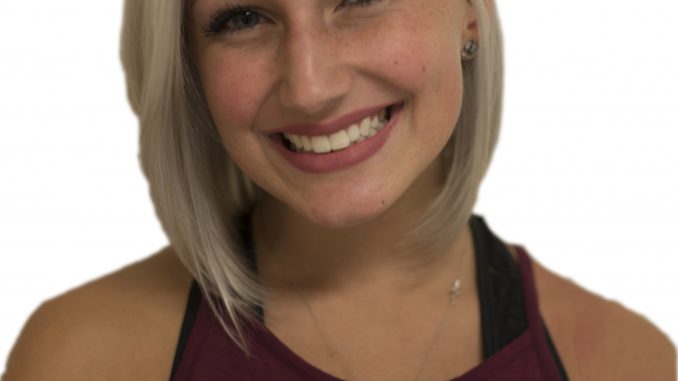 The number of student walk-ins at Tuttleman Counseling Services has risen about 34 percent from 2012-13 to the previous academic year. To address this increase, Tuttleman hired eight full-time counselors since 2013 and also created part-time positions. But problems with long wait times still persist for students trying to access counseling.
John DiMino, the director of Tuttleman Counseling Services, said he's working to decrease wait times and to get more students seen by counselors. He hopes to add more counselors to Tuttleman's staff this academic year and to increase the number of counselors available during walk-in hours.
It's a relief to hear that Tuttleman is working on its limited staff and issues with wait times, but I hope this change comes quickly. Any inefficiencies in the university's student counseling services are problematic for the mental health and general well-being of students.
David Beebe, a freshman journalism major, tried to go to Tuttleman during walk-in hours, but it didn't work with his schedule.
"It wasn't until I later saw a doctor at Student Health Services to get a refill on some medications that I'm taking that he essentially told me, 'You shouldn't even really bother. Their waitlist is like three or four weeks long,'" Beebe said.
It's a problem if students are already feeling discouraged from accessing counseling because of the reputation Tuttleman has gotten around campus, especially if such views are coming not only from students, but from other health professionals on campus.
Beebe eventually found an off-campus therapist, who suggested Beebe see a psychiatrist at Tuttleman in order to be prescribed new medication.
"He contacted Tuttleman for me, to see if there was any possibility of me getting a psychiatrist there," Beebe said. "And this was back in December, and they told him that I wouldn't be able to get seen by a psychiatrist until March of this year."
DiMino said long wait periods exist because the number of Temple students who have sought counseling has grown over the years. This past year, the number of walk-in appointments reached 3,334, and DiMino said Tuttleman currently has the equivalent of 20 full-time counselors to see these students.
"We're gonna have another record year," he said. "Last semester, [the wait time] got up to about five weeks."
While I understand university resources are limited, this wait time is unacceptable. I worry about people who respond to such long wait times by deciding not to get help at all.
"If you get people in within two weeks, there's a 90 percent show rate, but if it's longer than that, it goes down," DiMino said.
Heera Ramaswamy, a junior biology major, walked into Tuttleman last school year with a few friends who were also seeking help.
"Throughout a large portion of my life, I had a lot of hardships, whether it be from circles of family, eating disorder, mental health struggles, anxiety, sexual assault," Ramaswamy said, "I had never actually been in for counseling or anything before college."
She was seen by a counselor within 48 hours because her case was labeled "urgent." But her friends were scheduled for appointments weeks later.
I am glad Ramaswamy got the help she needed in a timely manner, but I still can't help but think about her friends.
The student body is always increasing, and so are wait times. Unless students are categorized by a clinician as urgent, they could wait longer than a month. This concerns me because a few weeks is long enough to discourage someone who just recently worked up the courage to seek help in the first place.
"I feel like they should just be prepared to handle that volume of patients," Beebe said.
Temple's counseling services should be properly staffed to treat a larger number of patients, especially given all students pay a fee to access university services, including counseling.
It's a relief to know Tuttleman's administration is working to make therapy accessible for all students who need it. While problems exist, those in charge seem to understand the need for change, which gives me more hope for students seeking help with their mental health in the future.
Jayna Schaffer can be reached at jayna.alexandra.schaffer@temple.edu.