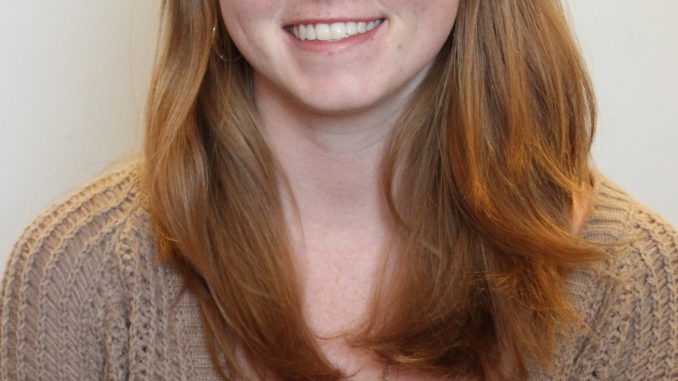 When I sent my application to Temple last year, I had a few things in mind about the school. I knew it had a reputation of being unsafe. I knew Temple offered many opportunities for journalism students in the city. I knew there was a diverse student body.
I never thought, however, of Temple as a "football school."
President Theobald, in a recent op-ed for the Wall Street Journal titled "Football and the Goals of Higher Education," wrote about why Temple, associating itself with success in football—particularly to incoming students—would benefit the university.
"A well-run football program can create innumerable benefits to a national university," he wrote. "Temple football also provides high visibility that benefits the entire university."
After reading this, I wondered what the possible downfalls and benefits of a new on-campus stadium would do for Temple's image.
Karen Clarke, vice president of Strategic Marketing, agrees with Theobald's point.
"Getting the attention on a national stage gives us the opportunity to tell stories about Temple that otherwise might not ever get through at all," she told the Temple News.
What type of visibility would Temple gain from a successful football program? Would the school be further recognized for academic accomplishments or mainly associated with the football culture that precedes other schools, like Penn State?
"I want to win. Football is the cream of the crop. That's who you want to compete with," Pat Kraft, Temple's Athletic Director, told The Temple News in October.
Penn State is known for its football program and the pride of its alumni and students. But that's all I know.
I associate Penn State with beer-soaked tailgates and blue-painted fans screaming fight songs. I have little-to-no knowledge of what academic or financial aid opportunities are available for Penn State's students.
As a Temple student, it makes me cringe at the thought of Temple having the same image.
Theobald's main point in the op-ed is football will help Temple get recognized and increase application rates.
"Our applications are up another 12 percent from last year's record, and I expect another highly diverse, academically talented class to enroll in the fall. Unlike schools that are struggling to fill seats, interest in Temple is at an all-time high and football has played a role in that rise," he wrote.
Karin Mormando, director of admissions, explained reasons why potential students and their parents choose to apply to Temple.
"It's a lot of things. Location, definitely. Students really like our city location without a doubt. Academic programs are going to be important to a student. Those are probably the first things to get a student here on campus," West said. "Parents are going to be focused, and the students to a certain extent as well, on resources and affordability."
Listening to Mormando's answer reminded me of the six commitments Theobald laid out at the beginning of his presidency to "power Temple's future."
Those commitments include affordability, having a diverse student body, powering the city, promoting entrepreneurship and "telling the Temple story."
That story, Clarke said, is making messages stick.
"When you can generate enough momentum and buzz that people start to say, 'Wow, I'm not sure exactly what's happening but something is going on at Temple,'" Clarke said. "That has a powerful impact. Football is the front door for a national audience of Temple University."
I think the Temple story without a die-hard football culture is fine, if not better for the university. In a November interview with The Temple News, Theobald said having a high-profile football program "is not our goal."  Before Temple's successful 10-win season this year, the school was nationally recognized as a place of exceptional higher education.
On Theobald's own website, he refers to Temple's surge in rankings on the U.S. News & World Report's Best Colleges list, the Beasley School of Law named one of the Best Graduate Schools, and the 53 newly-hired tenured and tenured-track professors to "enhance our academic reputation," among other accomplishments under the "Telling the Temple Story" tab.
I do not deny football is an effective way to get people to pay Temple the attention it's due. I just hope the other attractive aspects of Temple—the location, city, experienced faculty and diverse student body—are not forgotten amongst the fight songs, tailgates and halftime shows.
Grace Shallow can be reached at grace.shallow@temple.edu.