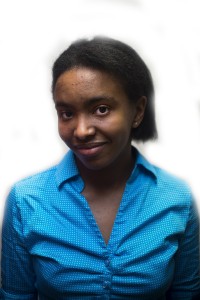 It was recently announced that the coveted duty of performing the Super Bowl halftime show, airing Feb. 4, 2014, would be given to 27-year-old Bruno Mars. Mars has already made a name for himself within the past three years by releasing two hit albums and plenty of successful singles, but some are still questioning whether the young singer has what it takes to carry the job.
Now, turn back the clock to the 2011 Video Music Awards on Aug. 28. Barely a month had passed since the untimely death of Amy Winehouse, meaning that everyone was preparing for a tribute in her memory. And what a tribute it was. It consisted of Mars, dressed in suit and tie and backed by a full band, playing a fast-paced, retro version of Winehouse's hit "Valerie."
The performance was definitely impressive; it was faithful to the original but managed to add a fresh twist to it. If that's the type of flair that Mars plans on bringing to the Super Bowl, he'll have no problem.
Super Bowl performances have notoriously been hit or miss. Sure, Beyonce brought the house down last year, but who can forget the train wreck that was the Black Eyed Peas halftime show? Then we have older performers, such as The Who or The Rolling Stones, which might give an amazing show or just seem past its prime. Also, some of those younger viewers might find themselves tweeting, wondering if Mick Jagger really is that guy Maroon 5 was singing about. It's a tough job, certainly. Promoters have to find one person or group that millions of people across the country can watch and enjoy, then that person has to put on the performance of a lifetime.
As far as Mars is concerned, he already has plenty of things going for him.
First of all, he's current. He has the kind of name recognition that'll bring in the young viewers, but also won't leave their parents scratching their head wondering who that guy is.
Secondly, he has stage presence. Whether he's bobbing up and down the stage with his brass section or projecting during a ballad, Mars puts his all into it. If anyone else said they'd catch a grenade for their girl, you'd tell them to stop overreacting. But with Mars, he sounds like he might actually do it. He has great energy, which can often be the saving grace of any performance.
And third, he's a pop star. That might seem too simple of a reason, but it's actually incredibly important. For all the genres that exist, pop is one that anyone can relate to.  It's pretty much universal. A kid in Boston can listen to "Firework" by Katy Perry and come away with the same feeling as a 20-year-old in Los Angeles, even though their experiences are vastly different.
"If anyone else said they'd catch a grenade for their girl, you'd tell them to stop overreacting."
And even though Bruno Mars' sound has leanings in R&B, soul and sometimes doo-wop, he is a pop artist at his core. Being just a straight-up rock band or only a country artist can be kind of isolating for an audience that's in the millions and is spread out from coast-to-coast. So, crossover appeal is integral.
Sure, Mars is fairly new to the music business. His two albums, "Doo-Wops and Hooligans" and "Unorthodox Jukebox," were released in 2010 and 2012, respectively. But in that short amount of time, he has proven himself to be a worthy performer from the VMAs to the Grammy Awards. It's too soon to tell whether he has the staying power that'll keep him in the public eye in 10 years, but for the present day, he's probably one of the best choices.
He has danceable songs and slow, emotional tracks that will provide a balance to the show, which is key. Adele may be a powerhouse vocalist, but she couldn't carry this type of show on heartbreak numbers alone.
Even if his songs aren't exactly your cup of tea, Mars will perform his heart out. Maybe his show won't top Beyonce's, but it should be fun, upbeat and entertaining. And honestly, isn't that all that matters?
Nia Prater can be reached at nia.prater@temple.edu.