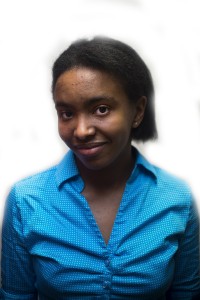 Look out, MTV. There's a new awards show in town.
YouTube, the Internet's biggest video-uploading site, will host its first YouTube Music Awards.
The event debuts Nov. 3 from Pier 36 in New York City, with actor Jason Schwartzman as host. Spike Jonze, who has directed a plethora of music videos and films such as "Being John Malkovich" and "Where the Wild Things Are," has signed on as the creative director for the program.
Though it's only in its inaugural year, the YouTube Music Awards have already landed a few high-profile performers.  Lady Gaga, Eminem and Arcade Fire are slated to play the show. But the ceremony's creation brings up a question: Do we really need another awards show?
It seems that YouTube is trying to differentiate itself from previously existing programs like the Grammys and the MTV Video Music Awards. For instance, the show will stream live on its website when it premieres, rather than airing on TV. Also, the show is reportedly only supposed to be 90 minutes long with less than 10 award categories, tackling two of the biggest complaints regarding award shows.
The small number of categories will be voted on by YouTube users starting Oct. 17, which could be a positive or negative thing. On one hand, winners will be chosen by the people rather than by members of some faceless organization. However, there's always the chance that it could turn into a popularity contest like the People's Choice Awards. In an attempt to keep the results honest, YouTube said users are limited to one vote per day for each category.
Of course, all these differences and creative attempts would mean nothing if no one tuned in.
"My roommate and I definitely would because we love watching ridiculous YouTube videos," Hillari Shimp, a junior criminal justice major, said.
YouTube was already ahead of the curve before this awards show, having demonstrated its streaming prowess for the past few years by hosting streams of music festivals like  Bonnaroo, Coachella and Made in America. Its ideal audience is most likely young, or at the very least, Internet-savvy. Being one of the highest-visited websites on the Internet is certainly one way to draw in this particular demographic.
Another thing YouTube has going for it is that it's an international website. Even though the ceremony takes place in the United States, it can draw in viewers from markets across the world. This will prevent people from having to use unlicensed online streams like some do for the Oscars or the Emmys simply because they're not in a country that airs it. All a person needs is access to a working computer and Internet access.
Despite the big names that will be headliners, YouTube will use its show as an attempt to showcase some of its own talent. Violinist Lindsey Stirling, whose YouTube channel has more than 3 million subscribers, will be performing as well. In addition, music collective CDZA will be on hand.
It is far too early to predict how YouTube's new venture will do, but it should expect some viewers. People will at least want to know what the YouTube Music Award statue looks like.
Nia Prater can be reached at nia.prater@temple.edu.