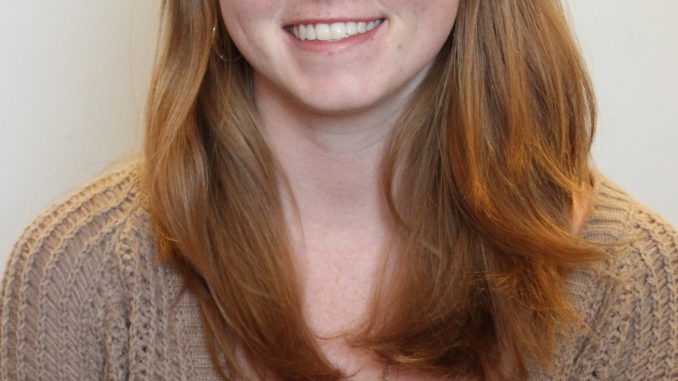 A recent post on Yik Yak, an anonymous, location-based app that presents a forum for students to discuss happenings around campus, read: "Use one word to describe the locals." The responses varied but had a primarily negative tone with words like "dirt," "crackhead," "trash" and "dangerous."
As I scrolled through these responses, I wondered what it really means when Temple students use the word "locals" and what the term implies about the university's relationship with surrounding community members.
Andrea Swan is an alumna and the current community and neighborhood affairs director under Temple's Office of Community Relations. She feels Temple students using the word "locals" is a negative thing.
"I always attribute it [to be an] extremely negative term. It really bothers me to hear that some of our students have picked that up," Swan said.
Karen Asper Jordan, head of the Cecil B. Moore Philadelphia Freedom Fighters, agreed that a negative connotation is implied by students' use of the word.
"When people use those kind of words, they don't know the people in the neighborhood," Jordan said. "They don't know anything about the neighborhood. A lot of information that people get may not always be true."
I agree with both Swan and Jordan. Students' use of the word is reflective of tense issues the university has had with community relations.
Those tensions have grown as Temple has spread further through the North Philadelphia area by talks of an on-campus football stadium, Temple-centric ads covering the Cecil B. Moore station and an increase in Temple students living off-campus.
"Saying, 'This is Temple Town,' or 'This is Temple area.' What are you talking about? This town has a name. This is Cecil B. Moore community," Kenneth Scott, President of Beech Interplex Inc.—a nonprofit organization dedicated to supporting community services located on Cecil B. Moore Avenue—told The Temple News in 2014. "Because people are low income or uneducated, people say, 'Oh, we can just walk all over them.'"
These factors make sense as to why surrounding community members would be wary of Temple. But I still wonder where all of the negative feelings toward community members stem from.
The reputation of North Philadelphia as an area of crime is bound to impact students' perception of the people who live here permanently, however, stigmatization does not deny the positive qualities of the area.
North Philadelphia has history that unaware students demean when they say "locals."
Cecil B. Moore, who studied law at Temple, became a prominent civil rights figure in the 1950s. According to Temple's library site, Moore worked to involve black Americans in politics by encouraging them to vote and running independent black political campaigns.
North Philadelphia also has deep roots in faith and religion. North Penn Baptist Church on 27th Street near York is almost 120 years old and was called "the first Philadelphia Baptist house of worship that built its sanctuary from the ground up during the 19th century" in a Philadelphia Tribune article.
Jordan also points out that whether you are a Temple student or a longtime resident of North Philadelphia, we all share things in common.
"North Philadelphia is a vibrant community," Jordan said. "[There are] people with families, with children. They have loving relationships. They're no different from anybody else… It doesn't matter how much money you make or how beautiful your house is. People are people."
People are people and, as the university grows, so will the influx of students. It is essential students realize that we must co-exist with surrounding community members of North Philadelphia. The use of the word "locals" will only decrease the potential of positive relationships between the university, its students and the residents of the surrounding area who have been here the longest.
Grace Shallow can be reached at grace.shallow@temple.edu.