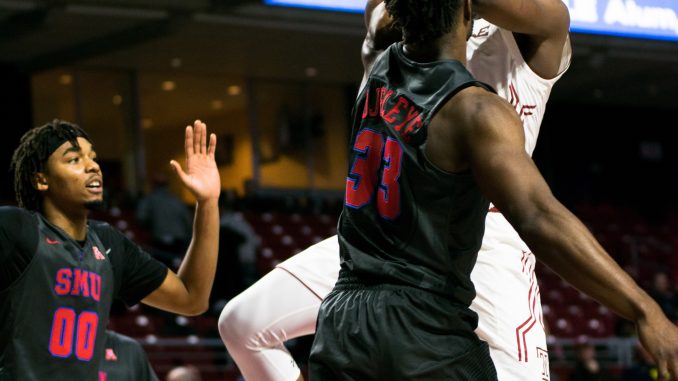 Quinton Rose's two-handed fast break dunk was supposed to shift the momentum in Temple's direction.
The highlight play by the freshman guard gave Temple a two-point lead against nationally ranked Southern Methodist as the Owls tried for a much-needed Top 25 win.
Then, the wheels came off.
From the 10:44 mark in the first half to the the 1:19 mark, the Owls missed 11 shots from the field and scored just one point: a free throw by redshirt-senior swingman Daniel Dingle.
"We had a number of turnovers, we also had missed shots that were pretty clean," coach Fran Dunphy said after Thursday's game. "We had another couple of forced shots that we can't get into that kind of out of character stuff. We have to really pay attention to detail."
During the Owls' stretch of offensive ineptitude, Temple attempted and missed five 3-point shots. The Owls (14-12, 5-8 American Athletic Conference) were 3-for-14 from 3-point range in the first half and finished the game 8-of-30.
In Sunday's win against Memphis, Temple made 10-of-23 3-point attempts, shooting 43.5 percent from behind the arc.
The Owls are shooting 35.6 percent from 3-point range this season, which ranks No. 159 in Division I. Temple has 651 attempts from 3-point range in 26 games, an average of more than 25 attempts per game.
As of Monday, only 32 other teams have attempted more 3-point shots than the Owls. Of those teams, the University of North Carolina-Wilmington (22-5), the University of Akron (21-4) and Belmont University (18-5) are the only three teams currently projected to reach the NCAA tournament. The other 29 teams had a combined record of 369-403.
The Owls are 11-2 when they shoot better than 36 percent from 3-point range and 3-10 when they don't.
"We have shooters on this team and when the shots don't fall, it's tough to win," junior forward Obi Enechionyia said. "But I think we have the players that have the ability to get to the basket."
A product of the Owls' shot selection is the lack of free throws the team attempts. Temple makes 71.7 percent of its free throw attempts, but the Owls rank No. 313 in free throw attempts. Dingle has attempted 106 of the team's 435 free throws.
Enechionyia leads the team with 59 made threes and is making 37.8 percent of his attempts from long range. The 6-foot-10 forward has attempted 40 free throws in 26 games this season. In comparison, freshman guard Alani Moore II, standing at 5-feet-10-inches, has shot 39 free throws.
Dunphy has mentioned throughout the season he'd like to see Enechionyia drive to the basket more often in order to get more shots at the foul line.
"I know for myself, I don't do that enough," Enechionyia said. "Sometimes I settle and I know I have the ability to get to the cup and draw a foul so you know personally, I know I need to do that better and as a team as well."
"I don't think we draw enough fouls so the only way to do that is to attack the basket and that gets them in foul trouble and makes the game easier."
Temple attempted 13 free throws in Thursday's loss to Southern Methodist. The Mustangs attempted 25 shots from the foul line, making 10 more free throws than the Owls.
Against Memphis on Sunday, Temple showed improvement in that category. The Owls attempted 20 free throws, making 12.
"We just gotta be aggressive,"  sophomore guard Shizz Alston Jr. said Thursday. "That [Southern Methodist] team was real aggressive. Everybody looked to score and that's what we have to do. Everybody has to be aggressive on our team."
Owen McCue can be reached at owen.mccue@temple.edu or on Twitter @Owen_McCue.