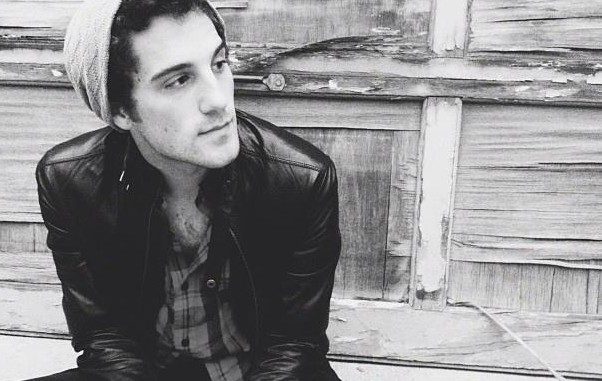 Singer-songwriter Jesse Ruben wants to do more with his music than just woo the ladies.
Originally from Maple Glen, Pa., Ruben, a Christopher Reeve Foundation Champion's Committee co-chair, utilizes his talents for more than his own advancement.
His single "We Can," featured on his EP "Thoughts I've Never Had Before Pt. 1," is about conquering his goal of running a marathon in honor of his best friend who became paralyzed. Ruben, who is currently training for his third marathon, said he tried to get the song picked up by the Obama campaign.
Although his hopes of providing a political soundtrack were unfruitful, the song has been inspirational to many, Ruben said. Ruben said he's had fans tell him that they listened to the song during important moments in their lives — from crossing the finish line at a marathon to proposing.
Ruben graduated from Upper Dublin High School and attended Berklee College of Music to study songwriting. After his time in Boston, he moved to Nashville before settling in his current location, New York City.
Despite the many places he's lived, Ruben is returning home to Philadelphia to play at World Cafe Live with Ron Pope on Oct. 24, a venue he considers his "favorite place to play." Ruben is currently touring in support of the release of his latest EP, "Thoughts I've Never Had Before Pt. 2," to be released Friday, Oct. 19.
THE TEMPLE NEWS: Why did you end up moving to New York City?
JESSE RUBEN: I'm a northeast kid, you know? As much as I liked it [in Nashville], I'm a northeast guy. I love New York. It's not for everybody, but I love living in New York City. It's like perfect for my lifestyle, it's perfect for my personality and it's just an amazing place to live.
TTN: You still reference Philly a lot in your songs, too. Why is that?
JR: I tend to write about stuff that I think about a lot. Somebody just asked me recently, "You seem to be writing about weddings a lot, about having kids and stuff." And it's like, well, a lot of my friends are getting married and having kids — it just comes out. But yeah, I grew up in Philly so that stuff is going to come out, for sure. Philly, New York, Boston, Nashville — all of these places have come out in songs in one place or another. I've lived there, I've been there, I know what it's like there.
TTN: Do the girls that your songs are about, assuming that there are specific girls that you're writing about, ever hear the songs? Has anyone ever come up to you afterwards?
JR: For the most part, they know. I want people to know. It's kind of a cool thing, I think — even the sad ones. My ex actually hated it, because I wrote like two nice songs for her and then all of these really sad awful ones, and she just got so sick of it. For the most part now, there's sort of an unspoken agreement that I have with people in my life and they know — if you're a part of my life, anything you say or do could be used in a song.
TTN: Tell us about your new EP being released on Oct. 19.
JR: It's called "Thoughts I've Never Had Before Pt. 2." I released Pt. 1 like, four months ago. Those were songs that I was playing a lot at shows and that people wanted to buy, so I wanted to release them. Pt. 2 is like my favorite thing of mine that I ever released. These are the songs that I wrote that I thought would never see the light of day — the songs that I wrote for very specific reasons and that were very personal, even for me. And over time, people heard them and said, "You have to play these. You have to show people these songs." I wanted to give them their own moment.
TTN: What inspired you to invest so much of your time into work with the Christopher Reeve Foundation?
JR: One of my best friends, eight years ago, became paralyzed. His name is Zach. I wrote a song for him on my first record called "Song for Zack," and I sent it to the Christopher Reeve Foundation. I sent them the song and said I'd like to help in any way I can and [that I'd] I'd really like to work with the organization. They loved it, and I started going to some of their events. I played a couple of their fundraising events and two and a half years ago they asked if I would like to run a marathon for them. I said yes, because I am a crazy person. I did it again with my twin sister last year, and I'm doing it again this year.
Last year, I became co-chair on the Champion's Committee there. It's a really great group of people, they're doing really good work. The thing people ask all the time is, "Why are you doing this again?" and, at the end of the day, if my best friend woke up tomorrow morning and said, "Man, I want to run a marathon today," he can't. He just cant. It's physically impossible — he can't move. Until the time when he can, and we have a cure for this — because we will have one — I'll just do whatever I can to help out. I want to be a part of something that's much bigger than my tiny little world called "How many songs have I sold on iTunes today?" It's just important to me.
Jenelle Janci can be reached at jenelle.janci@temple.edu or on Twitter @jenelley.