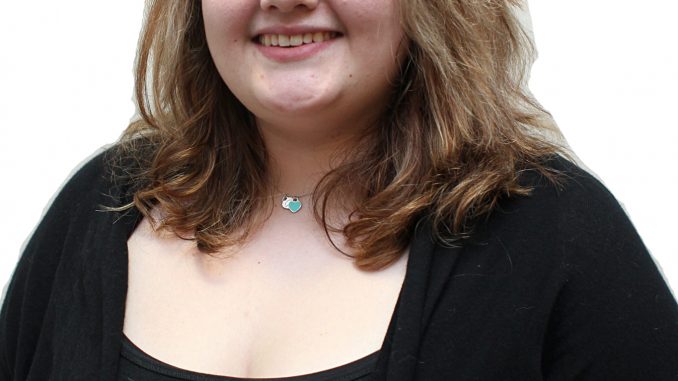 One of the last video game conventions of the year, PAX Prime, took place during the weekend of Aug. 31 to Sept. 2. The convention in Seattle was created by the guys who penned the popular online web-comic "The Penny Arcade."
The gaming convention was first held in 2004 and has since exploded in popularity, enough so that a smaller convention, PAX East, was started earlier this year in Boston to satisfy demand.
Much like other large video-game expos, PAX Prime is a gathering where video game developers and companies not only showcase their ideas or current projects, but also make some of their large game announcements in terms of upcoming releases or downloadable content.
One of the most popular titles of this year's expo was "Dishonored," a first-person action game created by Arkane Studios and published by Bethesda, the people who gifted the world with "Skyrim." You control Corvo Atano, a jaded bodyguard-turned-assassin, who was framed for the murder of his employer, the Empress. Sneaking through the open world city of Dunwall, Atano seeks revenge by picking off the men and women who framed him for the murder.
The way you choose Atano to silence his targets, through lethal or non-lethal means, is entirely up to the player, with additional mission objectives and information gathered by eavesdropping and surveillance. Did I also mention Atano was granted supernatural powers by a mysterious being known as the Outsider? Scheduled to hit shelves in next month, "Dishonored" is definitely a must-see and a must-buygame.
On a more light-hearted note, "Rayman Legends" was also a topic of discussion among attendees, mostly due to the fact that it will be a Wii U exclusive title, the next generation of the Nintendo console. "Rayman Legends" takes the same gameplay and visual style of its predecessor, "Rayman Origins," with the addition of a new character, Barbara, a Viking-looking female who wields an axe. Players are able to jump and fight their way through levels, and occasionally will interact with the environment in order to help the characters along the way.
I'm eager to get my hands on "Rayman Legends," but I'm still on the fence about the Wii U. Now, I'm worried mostly because it looks like you're playing with an oversized Gameboy Advance, and console-wise, it doesn't look like much of a "step-forward" in terms of gaming, and I fear the "Rayman Legends" platform exclusivity will hinder it.
If you're a fan of first person shooters like "Call of Duty," "Battlefield" or "Halo," you may also be interested in the upcoming massively multiplayer online game by Sony Online Entertainment. Now, I'm aware that throwing around the term MMO brings up visions of games like "World of Warcraft" and "Guild Wars," but "PlanetSide 2" is something different. Imagine online multiplayer, the kind you see in "CoD" or "Battlefield," but, there's no map confines, no team objectives and no time limit. Instead, you're actively fighting in a war — you and about 2,000 other players. Same faction members will be able to strategize and pulverize opposition with the promise of almost no-lag, an amazing feat considering the quality of the graphics. It's a tall order, but "PlanetSide 2" is still currently in the works with beta keys being given out in the droves, so keep an eye on it.
Speaking of FPS, there was, of course, a "Far Cry 3" demo set up for curious gamers. The console game boasts a large, open world featuring modern-day pirate antagonists and several pick-and-choose missions. However, the release date has been pushed back until at least early December — a disappointment since it was originally set to launch earlier this month.
Last, but not least, are two more popular titles that were on display, but didn't make that much of a big splash — "God of War: Ascension" and "Metal Gear Solid: Ground Zeroes." There wasn't much new information released about either game. "God of War: Ascension" really only broadcasted the main protagonist of the new addition to the franchise, the Furies, evil woman from mostly Roman, but some Greek, lore. "Metal Gear Solid: Ground Zeroes" announced that it will fit in as a prologue to the events of "Metal Gear Solid 5." The trailer showed the return of Snake, who is still an old man doing some pretty hardcore action, and even granted viewers some segments of gameplay, which didn't look too bad. So far, it's been confirmed for the PlayStation 3, and hopefully other consoles will be announced in the coming future.
With PAX Prime at an end, it's relieving to see a lot of highly anticipated games set to go on sale in the coming months. Make sure you check out the titles listed above. Most of them look to be pretty solid.
Samantha Tighe can be reached at samanthatighe@temple.edu.