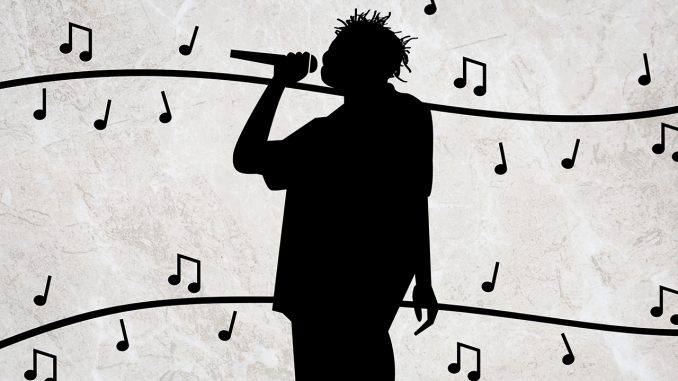 There's something absolutely blissful about attending your first concert. Even among the pandemonium of mosh pits and the havoc of high-octane hip-hop songs, the euphoric feeling of that first experience is unmistakable. 
Those 90 minutes of felicity can't be replicated, and I experienced that feeling when I saw Brockhampton last month with my best friend.
I started listening to Brockhampton almost two years ago, and since then, I've been absolutely in love with the group. As a diverse collective of singers, rappers and producers from all walks of life, Brockhampton writes songs about the chaos of youth, the labyrinth of self-understanding and the dreamy danger of love — experiences that beautifully resonate with the turbulent ocean of emotions I feel every day.
The precise ability of Brockhampton to channel my unique life experiences into a song is what made me beyond ecstatic to see them perform. I bought presale tickets months in advance the minute they were available and started counting down the days, impatiently awaiting the moment I'd finally see Brockhampton live on stage.
Without a doubt, the wait was worth it.
When the group's frontman, Kevin Abstract, took the stage to perform the opening number, "WEIGHT," while shrouded in dim lighting and backed by a gorgeous string section, I could already feel extreme elation come over me. The song is about the psychological pressures of young adulthood and Abstract's struggle to come to terms with his sexuality. It was exhilarating for me as someone who has gone through the same turmoil.
When Brockhampton performed "BLEACH" and "TONYA," I got the same feeling of comfort from hearing the members sing about their struggles with mental health, self-acceptance and broken relationships — narratives I'd been dealing with during the months leading up to the show.
That experience of hearing your stories being told by your role model — singing your life story back to you — lets you know you are not alone in feeling those things.
But for each moment of introspection, there was a mosh-pit-inducing, high-octane rap song to match it. And it was during these songs that I truly felt free.
During uptempo tracks like "NEW ORLEANS," "STAR" and "SWAMP," I found myself dancing and singing along — two things I almost never do in public. 
It felt like Brockhampton was emancipating me from the chains of my social anxiety, restraints that had prevented me from enjoying myself in public places for years. And those moments of true liberation continued as I unapologetically danced and sang along to songs like "GOLD," "SWEET" and "FABRIC" like no one was watching.
The concert came to an end after "FABRIC." The crowd roared asking for an encore, and I joined it. But as much as I wanted one last song, I didn't need it.
Those 90 minutes of bliss were enough to make me feel whole at a time when my mental health was going downhill, at a time when listening to Brockhampton became my security blanket of familiarity and comfort.
Those songs became the unofficial soundtrack to my life. Hearing my role models perform them before my eyes was truly unimaginable.
During those 90 minutes, all of the stress in my life — worries about myself, my classes, my social anxiety and anything else that was weighing me down — had vanished.
And replacing those anxieties were feelings of joy, belongingness and most importantly, bliss.