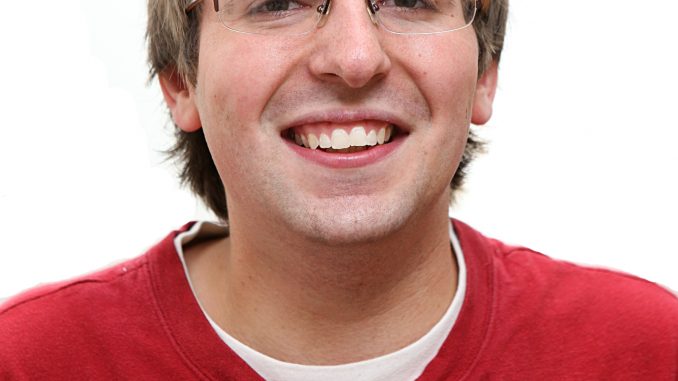 Struggling to find a job during the summer is common for fresh college graduates.
Unfortunately, Bryce Remsburg graduated Temple in 2005.
And, as recently as June 2, he was employed as the head referee for CHIKARA, a comic book-influenced pro-wrestling organization based in Philadelphia.
On that inauspicious night, Remsburg officiated the main event of CHIKARA's 11th anniversary show, "Aniversario: Never Compromise", aired via internet pay-per-view from the Trocadero.
As longtime villain Icarus challenged CHIKARA Grand Champion Eddie Kingston, mayhem erupted when Condor Security, the company's hired private guards, ambushed the ring.
"Icarus had Eddie Kingston in a submission hold," Remsburg said.
"I dropped Eddie's hand once, twice, and as I lifted it for the third time, a whole bunch of dudes in black suits rushed to the ring. They grabbed Eddie, Icarus and me, and they kicked the fans out. I was taken to a back room in the Trocadero. There was trash in the ring, they knocked the CHIKARA set down, and it was chaos," Remsburg said.
Reminiscent of Bret Hart and Shawn Michaels' infamous 1997 Survivor Series match, the controversial conclusion to this title bout has left the wrestling world buzzing.
According to PWInsider.com, one CHIKARA fan was so irate over the ending that he shoulder blocked the Trocadero's door, breaking the glass.
The next day, Remsburg learned that all future events had been cancelled.
"We had many events planned for the summer and fall," Remsburg said.
"We were going to go to Minnesota and California. It seems in no uncertain terms, to be the end of CHIKARA," Remsburg said.
Although Kingston was a fan favorite and Icarus was arguably the most hated CHIKARA performer of all time, the crowd switched sides during the course of the match.
"From where I was sitting, the best seat in the house, it sure seemed like Icarus had Kingston's number," Remsburg said.
"Eddie was out cold nowhere near the ropes and I bet Eddie's hand would have dropped for the third time. We would have had a new champion," Remsburg said.
In addition to refereeing, Remsburg participated in commentary, ring announcing and transportation management.
"It's a bummer, man," Remsburg said.
"I've known these guys longer than a lot of my real life friends. The guys I met at CHIKARA are going to be at my wedding in October," Remsburg said.
Although Remsburg revealed that he hasn't "received any letters in the mail," he claims the writing is on the wall for CHIKARA.
"I know guys are selling their gear," Remsburg said.
"Some are trying to pick up bookings for the summer. Others will still be working for Wrestling is Fun and Wrestling is Respect," Remsburg said. (Promotions for the company are based in Pennsylvania and New Jersey.
Despite his connections within the industry, Remsburg isn't looking for work.
"I'm thinking about taking a little time off aside from a couple sporadic shows in the tri-state area," Remsburg said.
"CHIKARA never fully paid my bills. I've been using that awesome BTMM degree from Temple to manage a T-shirt and screen printing place in the suburbs. It isn't exactly what I went to college for, but it puts food on the table," Remsburg said.
Since he attended wrestling school at the CHIKARA Wrestle Factory in 2002, Remsburg has juggled his unusual career with his personal life.
"I remember structuring all my BTMM classes on Tuesdays, Wednesdays and Thursdays, so I could drive to all of these ridiculous gigs over the weekend," Remsburg said.
"My cell phone bill was still connected to my parents, and it showed I was making calls from Indiana on a Wednesday. My parents were like, 'Eh, maybe we aren't paying for you to go to school so you can ditch class.' The day I graduated from Temple, I did a show that night in South Philly wearing my graduation cap to the ring," Remsburg said.
Without the constant weekend travel, Remsburg plans on reconnecting with his sacrificed social life.
"I'll be focusing on my fiancé and a lot of my friends I've neglected over the years because of CHIKARA," Remsburg said.
"I've so many missed birthday parties and weddings. It's time to sort out this awful negative into a positive," Remsburg said.
As for CHIKARA's cult following, Remsburg suggests they also reconnect with the past.
"You can still buy old CHIKARA DVDs because our contract with Smart Mark Video will be honored through the end of 2013," Remsburg said.
"If you want that live wrestling experience, go out and support your local indy. I remember from being a fan as well as a performer, there's nothing like that energy from being in the room. Do a little internet research and find something that jumps out to you," Remsburg said.
Although it isn't official that Philly has lost yet another unique wrestling organization, Remsburg has raised CHIKARA's hand for the third and final time.
"I don't know where the last eleven years of my life went, but I know I have a lot of good friends and memories to show for it," Remsburg said.
"I may not be a rich guy, but I've gotten to do things and meet people and travel places that I could have never dreamed of. I went from being a little pudgy kid watching wrestling on the couch to being in the ring with all these guys I grew up idolizing," Remsburg said.
John Corrigan can be reached at john.corrigan@temple.edu.