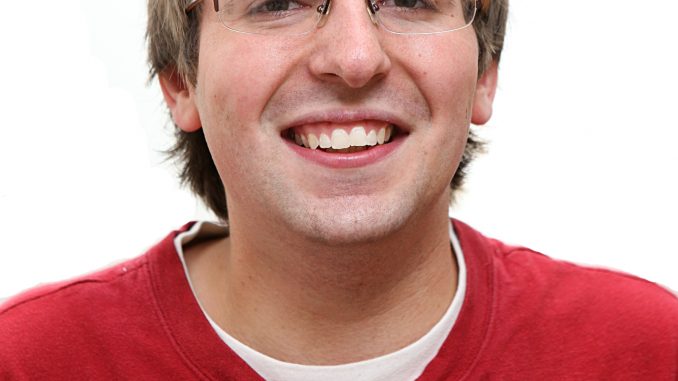 Lying in bed Sunday morning, I'm awoken by sounds much louder than any alarm clock.
Despite stuffing my face with eggrolls mere hours earlier, I hear growling echoing from under the sheets. Lifting my head from the drool-stained pillow, I stare in the face of a lion's roar.
The agony, the torture, the fading chances of satisfying my morning wood…no!
It's back.
Before I can escape the comforter's clutch, my girlfriend's hand grabs my shoulder. The calendar failed me once again, refusing to mention it's that time of the month. No one prepares guys for how to handle their ladies' menstrual cycle.
If you're like me, you snoozed during seventh grade biology because periods only mattered in hockey back then — we actually had hockey back then.
The next time a menstrual cycle affected my life was when Seth got blood on his pants from dancing with that chick in "Superbad."
And now, I pray for jury duty every 28 days hoping that the trial length rivals O.J. Simpson's.
According to the National Institutes of Health, estrogen levels rise during menstruation, causing the lining of the uterus to grow and get thicker. If the uterus does not need the extra lining, it begins to shed through the vagina.
Although any man can sympathize with the crotch shots suffered on every episode of America's Funniest Home Videos, imagine Sandshrew digging in your nether regions like the mini game in Pokemon Stadium.
And you can expect it once a month.
Is attending yoga free of judgment really worth all of the pain that comes with being a woman? Maybe Chaz Bono had the right idea.
Since you can't prevent the pain, you have to remain cautious around your agonizing girlfriend. Accept that you will be automatically loathed simply because you are a man.
You will repeatedly hear that you don't know how it feels — you don't have a vagina and she will basically blame you for having a Y chromosome.
Conversing with your girlfriend while Aunt Flo is visiting is like navigating through a minefield — anything can set her off.
"Why aren't you wearing that sweater I gave you for Christmas?"
"It's 75 degrees and sunny, dear."
"You don't love me anymore!"
You better duck those mood swings or else she'll knock you out.
When your girlfriend suffers, you sure will, too.
Although it is not scientifically proven, women can maximize their mean streak during the menstrual cycle. If you thought forgetting your anniversary was forgiven after last month's argument, you're about to learn what motivated those recent abs.
Your appearance, your performance, your family, your friends — everything is fair game for critique when you're caught in a woman's PMSing scorn.
They call it a period, but an exclamation point is more appropriate.
As for advice, I can't save you. I have yet to conquer the menstrual struggle.
I tried avoiding my girlfriend during her period, thinking that I couldn't anger her if I wasn't around. Chalk that one up in the loss column. Distance only makes things worse because she wants you to console her and take her mind off the cramps.
Misery loves company. However, you can lift her spirits by hanging out, watching movies and quenching those obscure food cravings.
She might not be pregnant, but she still demands 7-Eleven jalapeno cream cheese taquitos. Presents, cards and flowers help — anything to make her feel special.
Chocolate is supposed to be the miracle drug, but my girl is immune to the powers of Dr. Hershey.
Plus, she's "in the mood." So take advantage of soothing her aches with a couple pelvic shakes.
Don't expect a quickie, though. Your evening shall be spent nurturing your honey.
I'll probably have my relationship status revoked after this column is published, but I'll bite the bullet for you, my loyal readers.
We're in college.
If we haven't learned survival strategies by now, we never will.
Don't expect this topic to be Father Mahoney's homily Sunday, but please, say a prayer for me.
John Corrigan can be reached at john.corrigan@temple.edu.