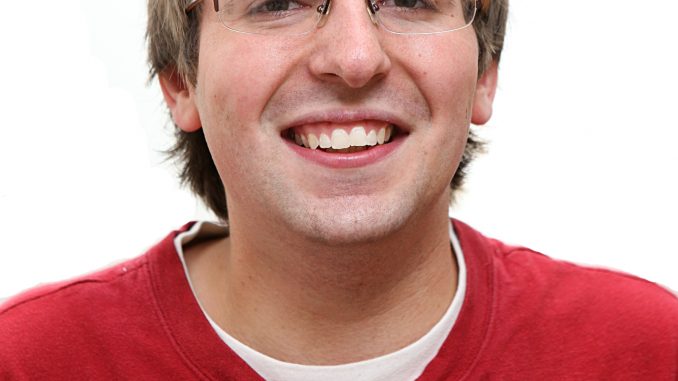 While hitching a ride to State Patty's Day, Atlantic City or anywhere other than Broad Street provides plenty of college memories, sometimes your non-Temple friends flock to your North Philly nest for the weekend. How do you show them a good time?
Megan Black, sophomore therapeutic recreation major, puts a foreign spin on the standard bar-hopping experience.
"When we have a big group, about eight to 10 people, we go sake bombing," Black said. "We had a few rounds at this place called Nara Japanese Restaurant on Penn's campus."
If you can prevent yourself from getting sick, your stomach will be aching for some late-night munchies.
Diners such as Midtown III on 28 S. 18th St. are open 24 hours and feature sandwiches, breakfast and alcoholic beverages for college-friendly prices.
For the best kept secret in Old City, stop by Pete's Pizza Joint on Second and Chestnut streets for a couple of huge slices of pizza or some Philly themed grub such as the Rocky Cheesesteak and "Smokin' Joe's Homestyle Chicken Cutlets."
Pete's serves only pizza after 11 p.m., but you can stuff your face for about $3 a topping-covered slice until 3 a.m.
As for the hangover cures, Black said she prefers to stay on campus for some mid-morning brunch.
"The next morning we usually recover at Owl Breakfast & Lunch," Black said. "I go with a bacon, egg and cheese or an omelet. Something greasy gets the job done."
Straying off campus leads to numerous brunch destinations such as Green Eggs Café with three locations: South Philadelphia, Northern Liberties and Center City. There you can eat delicious morning fare while saving the environment.
Recycling, composting waste and growing herbs and spices on the rooftop garden are essentials of Green Eggs Café management.
This is helpful because with dishes such as the Smoked Atlantic Lox Omelet and Crème Brulee French Toast for about $11, you'll be too comatose to care about planet Earth.
Sick of cereal, egg sandwiches and muffins?
Las Cazuelas Restaurant takes brunch south of the border on the weekends with Huevos Rancheros, sunny side up eggs with ranch dressing and ham on tortillas.
Even French toast isn't safe as Las Cazuelas creates Pan a la Francesa, a Mexican variation topped with sweet milk and mixed fruit.
Located on 426 W. Girard Ave, the restaurant's dishes are less than $10.
Since partying across campuses is the norm, you don't have to gather around the Xbox or watch a "Dance Moms" marathon all day until the night time festivities.
Philadelphia offers plenty of fun, affordable activities for the college crowd.
As the spring weather rapidly approaches, dust off your Frisbee for the disc golf course at the Sedgley Woods in Fairmount Park.
Whether you're looking to pass some time or you're practicing for Temple's Ultimate Frisbee Club, competitions at Sedgley Woods are free of charge.
If you're interested in absorbing Philadelphia's vast array of museums, take the road less traveled and check out the Simeone Automotive Museum.
For $8 with your student ID, you can tour more than 60 of the rarest racing sports cars from the past half-century.
Located at 6825 Norwitch Drive, the car enthusiast's heaven is only about a seven-mile along I-76.
Perhaps you've sworn to refrain from imbibing after the night before and need a good chuckle with your buddies.
ComedySportz offers an improv contest between two teams vying for laughter from the audience.
Celebrating its 20th anniversary, this hidden Philadelphia gem blends the intensity of a Flyers game with "Whose Line Is It Anyway?"
Located at the Playground at the Adrienne on 2030 Sansom St., ComedySportz runs two evening shows every Saturday, which students can enjoy for $14 with their ID.
For those who can't wait eight months until Halloween, Ghost Tours of Philadelphia will test your fear factor with a haunted trolley as well as a ghost hunt.
Explore Old City, Society Hill and Independence Park after dark and learn about the history you won't find in your textbook.
Get those tickets in advance for $15 so you can save some cash.
So next time you're scrambling to find a party for your friends, take a chance to appreciate the strategic setting of Main Campus in proximity to the heart of Philadelphia's vibrant nightlife.
John Corrigan can be reached at john.corrigan@temple.edu.