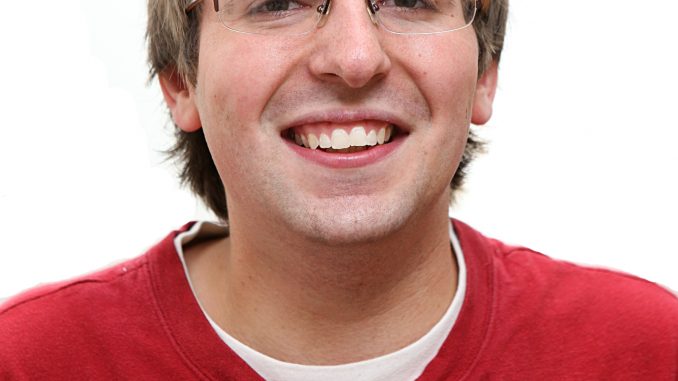 When The Temple News hosted a reunion a few weeks ago, I skipped my internship to listen to five former staff members express how important their internships were for landing jobs at NFL Films, ESPN and MTV.
While I envied Ray Didinger's anti-cellphone philosophy and admired Michael Christopher's rebellious critique of Temple's event staff for Duncan Sheik's barely-attended concert in the '90s, only one name on the marquee drew me to the homecoming: Andrew Goldstein.
Currently writing and producing for VH1's "Big Morning Buzz Live With Carrie Keagan," Goldstein worked on the World Wrestling Entertainment creative team in 2006 and the beginning of 2007.
Goldstein, who graduated from Temple in 2000, became a professional wrestling fan when Paul Orndorff betrayed Hulk Hogan in 1986 but said he never expected to create similar storylines 20 years later.
"The first time I even thought of writing for the WWE was because I saw a job listing on EntertainmentCareers.net," Goldstein said. "I was working on a show called 'Web Junk' for VH1, and I read the listing description and said, 'I can do this.' On those job websites you never hear back because it is just a glut of résumé, but I actually did hear back from the WWE. The [human resources] person wrote me and said we're interested because I had some things like MTV, VH1 and Comedy Central on my résumé. I went through the application process once, didn't get the job and called her a year later to try the process again."
The four-part test required advancing a current storyline through a backstage interview, in-ring promo, a vignette and then its culmination in a match.
"I basically ripped off 'Rocky IV,'" Goldstein said. "Umaga destroys Ric Flair. Next week Flair comes out, but not yelling and screaming. He says, 'I've had X amount of matches in my life, but I never felt in my career I couldn't defend myself like I did last week. It's time to ground the Learjet, park the limousine and walk away.' Next week Umaga destroys Arn Anderson. The fact that Arn took this beating drew Flair back to honor his friend. Finally, John Cena defends Flair against the monster."
Although that buildup wasn't used for Cena and Umaga's classic Last Man Standing match at the 2007 Royal Rumble, Goldstein contributed several memorable characters and moments.
"I originally got hired to do 'Diva Search' stuff with The Miz because of my MTV background," Goldstein said. "Then I got put on team 'SmackDown' with Dusty Rhodes as our former wrestler to work out the physicality of the things we wrote. I worked a lot with Jimmy Wang Yang intro vignettes, the MVP/Mr. Kennedy unlikely heel friendship, MVP's inferno match story with Kane, the custody of Dominic, Maryse Ouellet's intro vignettes where she was in lingerie in a satin bed."
Signed to three-month contracts, Goldstein said "there was no learning curve" in the "political minefield."
"Anything you pitched in meetings as a writer would go like this," Goldstein said. "'Is there a way we could, maybe, this isn't the idea, I'll throw it out there and you guys can make it better, but how about this?' The former wrestlers feel territorial and they know better than anybody else that if they didn't have this job, there isn't much else for them. They're not going to let some suburban nerd come in and wow Vince [McMahon]."
Working under the "half genius, half megalomaniac" chairman of WWE, Goldstein endured McMahon's wrath on more than one occasion.
However, following a segment on Diet ECW, an unlikely coworker saved Goldstein from the boss' tantrum.
"I wrote and produced the entire Mike Knox and Kelly Kelly storyline," Goldstein said. "Kelly told him she never loved him and then slapped him in the face with a bouquet. In rehearsal, Stephanie McMahon told him to be somber and put his head down. But Vince is all about facial expressions so he flipped out and said 'Who told Knox that?' while looking at me. Steph actually stood up and took the blame. It was the only time Vince was about to yell at me and Steph stepped in."
Right before the 2007 "Royal Rumble," Goldstein was fired by WWE's human resources department.
"I didn't have the confidence to tell these behemoths what I needed from them in a backstage vignette," Goldstein said. "I didn't have the confidence to suggest an idea to them. Whereas now with the professional background that I do have, I could go up to anybody and say, 'Here's what I need from you on camera right now. You have 40 seconds and this is the emotion I need from you.' I didn't have that confidence at 25 years old."
Popping up in podcasts and radio shows to discuss pro wrestling with Hot 97's Peter Rosenberg and Sportsradio 94WIP's Spike Eskin, Goldstein still follows his childhood passion and tweets during Raw via @AngeGold.
"I hate Randy Orton's 'better than you' promo because it's a crutch," Goldstein said. "WWE does it all the time and it comes from Vince saying the easiest way to get a message across is with a straight line. I get that, but it's such an uncreative way to do it. Look at early Ric Flair promos, which I do often. Even before all the Nature Boy stuff, he would say something like, 'If you can beat me, I'll kiss your boots.' He still means that's he better than you, but he draws me in with specifics."
Despite the constant stress, Goldstein suggests aspiring writers from his alma mater apply for the opportunity.
"I recommend it because it was an amazing experience, even though emotionally it was really tough," Goldstein said. "You're on the road for TV and then writing and pitching in the office Wednesday through Friday. We were supposed to be off Saturday, but we would have a conference call that could go on for four hours. But being in the car, traveling from city to city with guys who love wrestling as much as you do was awesome. Being backstage and learning the business, respecting the history and seeing what these guys actually go through, it made me more of a wrestling fan than I had been."
John Corrigan can be reached at john.corrigan@temple.edu.
EDITOR'S NOTE: Andrew Goldstein is a former Temple News employee. He took no part in the editorial process of this article.