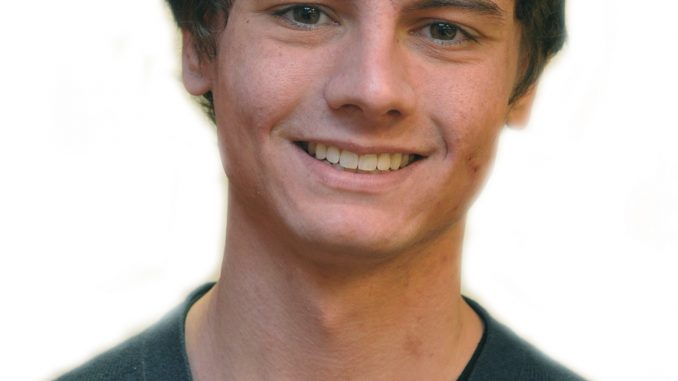 There are fundamental differences between Temple students living off-campus and those who merely live in the community that the university inhabits. Temple students are usually only here for four years, while local residents may have been here their entire lives. Along with this, the different backgrounds and socioeconomic differences between the two groups make the distinction between students and local residents a significant one.
In an effort to alleviate the tension between these groups, Temple has integrated its Good Neighbor Initiative into the Temple Made campaign in time for the 2013-2014 school year, complete with banners in high-traffic areas on campus that display slogans like "Respect the Block." Initiated in 2011, the program has been taking steps to assess issues between the community and the university and address them.
"The last two years have included a number of planning elements, including focus group meetings with community residents, local landlords, residential students and students living off-campus," Senior Associate Dean of Students Andrea Caporale Seiss said about the initiative. "We wanted to talk with these groups to help us understand the perceptions that are out there and what community residents and students would like to see in terms of neighborhood and community building."
"It shouldn't take a 'Respect the Block' banner…to tell kids not to litter on someone else's property."
After talking with local residents, it seems that a lot of issues can be resolved with some mere accountability from students. Just ask Kelis Williams, who lives on 16th and Berks streets.
"[Temple students] don't bother us too much," Williams said. "They just kick over the trash a lot when they're drunk, but that's about it."
It's easy to pass off something like kicking over a neighbor's trashcan as a minor casualty of a night out. But it's important for students to recognize that it's being done to someone who has to deal with those consequences, no matter how small they might seem.
Talib Abdul, who runs the 1617 Barber Shop and Beauty Salon on Cecil B. Moore Avenue, said he's had similar experiences with students.
"Sometimes it gets a little ridiculous," Abdul said. "Oftentimes, I have problems with guys sitting on my step, leaving shavings from weed and alcohol bottles. You wouldn't do that in your neighborhood. You wouldn't leave beer bottles on your mom's lawn."
No, most wouldn't. But again, something that seems so simple is apparently hard for many students. It shouldn't take a "Respect the Block" banner like the one hanging in the Student Center to tell kids not to litter on someone else's property.
Certainly this isn't an indictment of the student body as a whole, but it is an important perspective into why the Good Neighbor Initiative was started in the first place. Abdul said he thought most students were fine, and there were only issues with a select few.
"A lot of the people in the school come from different backgrounds," Abdul said. "Sometimes they come in with that snooty 'I'm a college student, I'm going to be better than you' mentality."
What Abdul described is almost impossible to quantify. Attitude can't be regulated by a university. But it's sad that some students have given him this impression, and the fact that they did shows a lack of respect for the community we inhabit.
This is especially upsetting considering that most of the residents I talked to thought highly of Temple students.
"Most of my interactions with Temple students have been positive," Abdul said.
Derek Cobb, a student at Community College of Philadelphia who lives on 18th and Oxford streets, also had mostly favorable things to say about his student neighbors from Temple.
"My uncle and I converse with them all the time," Cobb said. "I hang out with some of them. They invite me to their parties."
Again, though, something as simple as trash is an issue.
"My uncle who lives next door has a neighbor who just leaves trash out all the time," Cobb said, "We actually go over and take it out for them because they'll never do it."
The Good Neighbor Initiative, Caporale Seiss said, is still in the process of gathering feedback from the community.
"The community response is something that we would like to assess this year now that the initiative is actually under way," Seiss said "We would like to know if both community residents and students are being more positively impacted by community relations."
From what these people said, being a good neighbor means just using manners and treating others as you'd want to be treated. Feel free to ask your neighbor or local business owners. This is not about "locals" living with "students," it's about basic human decency.
Dan Craig can be reached at daniel.craig@temple.edu.