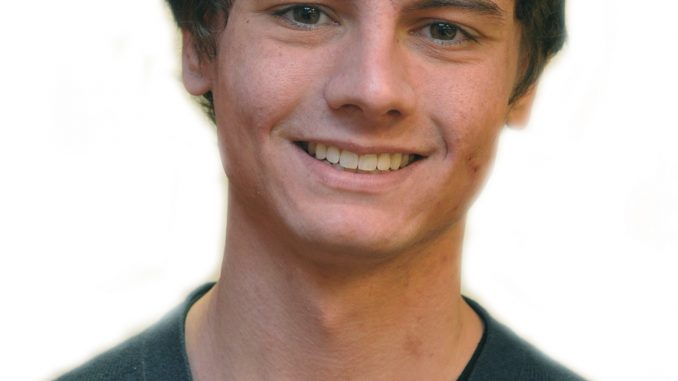 Scene 1: Enter our hero, a young college student working his way through the blistering summer heat. He steps foot on to a deserted campus, with the only company being ravenous squirrels who stalk his every move hoping for the drop of stray food. He looks down Liacouras Walk, which just a month ago rang vibrant with the activity of a booming campus, but now lays vacant and devoid of social interaction.
Our hero stares longingly through the empty outdoor hallway as a tumbleweed comprised of 7-11 bags and Jimmy John's wrappers passes in front of him. Like a brick it hits him: he is completely alone.
Ok, so maybe that was a little overdramatic. For one, I'm not entirely alone at Temple this summer. A decent amount of my friends hung around for summer classes and internships. However there's no question that it certainly isn't the same around here when final exams are over, and the lack of "campus activities" are few and far between. So to help those sticking around this summer, I'm starting this new series in ways to stay occupied.
This brings us to our first topic: exercise. Ok, maybe exercise isn't the right word, but there are some ways to stay at least semi-active over the dog days of summer.
Well let's start with the basics, like running. However since running is the worst, why not give up and do something easier? Power walking is a great way to burn a few calories and ensure you don't make any new friends. Although I need to make a quick disclaimer: power walking behind people at night might make them uncomfortable. Or mace you.
Maybe power walking isn't quite exhilarating enough for you. No worries, because Temple has a built in, ongoing game of chicken to keep you moving. Head out to Cecil B. and Broad in the middle of the day and get ready for a workout with serious consequences.
Once you've got a red light, it's just a matter of dodging cars flying down Broad Street and praying that a cyclist doesn't clip you. This is not only a great way to stay active, but also a potential moneymaker after you collect insurance money from being hit by a Septa bus.
If that last one's a little too much for you, there are plenty of more conventional ways to keep yourself in shape. Have you ever noticed the plethora of ways students get around campus? I'm not just talking about the conventional bicycle.
There are tons of wheeled variations to ride around on. Go out and pick yourself up a longboard, unicycle, pair of rollerblades, or a razor scooter. Not only will you get around quicker and get in some good cardio, but your newfound form of hipster transportation will go great with your pencil mustache and fake eyeglasses.
While you're at it, turn that need to get up and moving in to a little friendly competition. Sports are a great way to make exercising fun and reminisce about your glory days on that intramural basketball team in high school. All it takes is some simple equipment like a Wiffle Ball bat or a Frisbee.
But considering the limits of city living, it can be difficult to find a place to play. So try and get creative. See how long you can keep a soccer game going in your local grocery store before security comes to drag you out. Or even better, combine some pigskin tossing with Broad Street Chicken to make for an intense workout.
And if none of these solutions work for you, then you're probably a lot like me and your only exercise is the motion of taking food to mouth. Don't worry, just sit back and relax with the comforting realization that your prime years physically are slowly declining as the walk up your apartment stairs leaves you gasping for air.
Daniel Craig can be reached at daniel.craig@temple.edu or on Twitter @Ohh_Danny_Boy.