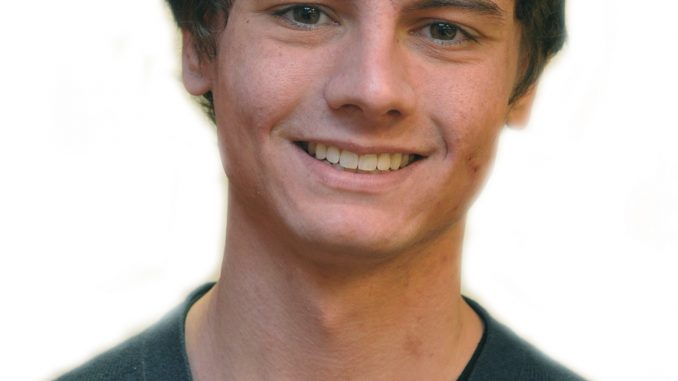 The college lifestyle exists as a series of double standards that are accepted simply because that's just how things are. Pick a major you love, but not if it doesn't make you a lot of money. Get an off campus job, but have enough time to make your main focus your grades. Play a revenue sport where the school profits from selling jerseys using your number, and make no money from it.
That last one probably doesn't apply to most students, but it becomes an incredibly interesting contradiction when you consider that the NCAA banned the sale of jerseys on ShopNCAASports.com on Aug. 8 after ESPN basketball analyst Jay Bilas uncovered that users could type in the name of a player and receive search results for said player's corresponding jersey number.
It's known by students that you can find the numbers of our basketball and football teams' best players hanging on the racks of the school store. However, you could give the store the benefit of the doubt and assume the numbers are randomly picked and have no relation to any specific players. I decided to test that assumption.
The first time I went in, I asked if there were any Khaliff Wyatt jerseys left over from the basketball season. The employee politely told me there were no basketball jerseys in right now, only football jerseys.
I walked in the next day and asked if there were any jerseys for Connor Reilly, Temple's new starting quarterback. The man working there said he didn't think so and couldn't name the players whose numbers were available. He claimed he needed to give himself a refresher on the roster.
I then checked to see what players' numbers were available, and quickly noticed that the numbers four and five were available as football jerseys. Anyone with a basic knowledge of Temple football knows that these are the numbers of wide receivers Ryan Alderman and Jalen Fitzpatrick, respectively. None of this is particularly damning. But it does shed some light on the situation. The fact is, they knew whom I was talking about and engaged with me about the possibility of buying a specific player's jersey. Also, there were the numbers of two football players, both skills players, available for purchase.
Is there really much of a difference between typing in a player's name online and uttering it out loud in the school store?
If you went to a basketball game last year and looked out across all of the fans and students, only one number was apparent: Wyatt's No. 1. If you go to shop.owlsports.com, the official web store of Temple University Athletics, you'll see three basketball jersey numbers: No. 1, No. 32 and No. 4. In other words: Khaliff Wyatt, Rahlir Hollis-Jefferson and Juan Fernandez.
It's not an accident.
Again, if the problem of NCAA schools profiting from its athletes is such an obvious issue, why was the NCAA linking player names to actual products in the first place? More importantly, how do schools like Temple still sell the jersey numbers of its players and get away with it? Are these two concepts not one in the same? Who is responsible for speaking up about this?
Banning one but not the other is incongruous, but I'd argue that in-store sales are going to continue at Temple for the same reasons that I spent last summer at an unpaid internship. It's the same reason that I took an unpaid internship this summer. It's the same reason most college students will do the same.
College students, whether they spend their workdays by a copy machine or on the gridiron, are not in a position to negotiate for real work benefits.
Are Alderman and Fitzpatrick going to host a boycott of the school bookstore, or are they going to keep quiet and go out every Saturday this fall and try and increase their chances of making it professionally? I'll let you answer that one.
The rules aren't always fair or logical. Yet considering that most of us will gladly accept unpaid internships, and considering Wyatt didn't say a word publicly about all the No. 1 jerseys hanging in the bookstore last year, the only conclusion I can draw is that we'd all much rather try and make the game work for us than risk our chances by rebelling against it.
Dan Craig can be reached at daniel.craig@temple.edu.