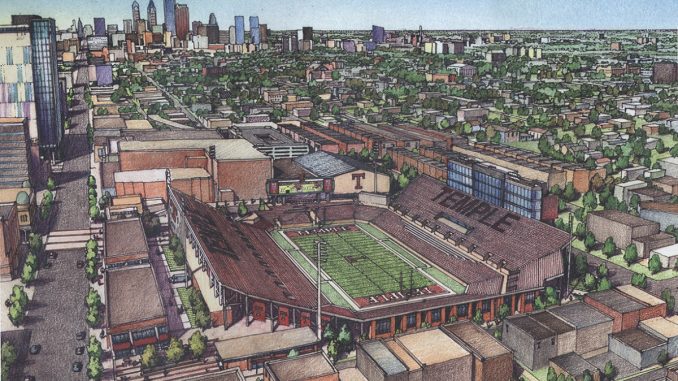 President Richard Englert is asking for community and student feedback about the proposed on-campus stadium before the university submits its proposal to the City Planning Commission in the coming months, according to an email sent to the Temple community on Tuesday.
Englert does not list any specific dates for potential community and student forums about the stadium or how the university will conduct these "discussions," but he is "open to even more input to further shape his views" on the stadium.  
Englert also listed nine reasons why he finds the multipurpose football stadium "attractive."
Some of the reasons include:
Students are encouraged to share their feedback with Englert by emailing officeofthepresident@temple.edu.