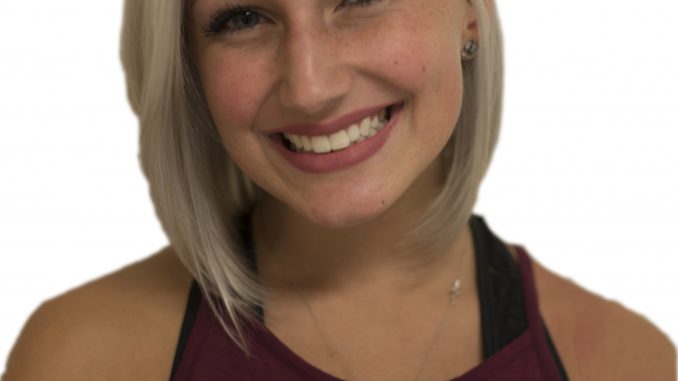 Last year, when I was preparing to move to Main Campus and be on my own for the first time, I knew I'd miss sitting at the dinner table with my family, eating my granny's delicious home-cooked meals. But I didn't realize how much missing out on these hearty meals would impact my health.
As a freshman, I was eager to get involved right away, and I did. Before I knew it, my schedule was chock-full of things to do from classes to hanging out with friends. But I didn't realize my enthusiasm was causing me to neglect my health.
I was eating, but mostly just sushi from Morgan Hall or a few quick bites of a wrap in between classes and meetings. I was working out, but not as vigorously as I did when I was the high school cheerleading captain. Before long, my family noticed that I had lost weight and muscle tone.
Perhaps, if I were aware of the health resources offered on Main Campus, I would have recognized what I was doing wrong and made corrections. First-year students should utilize Temple's health and fitness resources and reach out to Student Health Services when they realize they are neglecting their health.
Dr. Michael Brown, a physician at Student Health Services, said that a lack of a healthy routine is all too common in first-year students.
"It's hard when you have all these new time demands, whether it's the extracurriculars, or classes and studying," he said. "It's hard to try to scratch out the time for eating a regular meal and for going to the gym."
Exercising regularly is not just beneficial but vital. It's a great way to reduce stress while creating a valuable habit that you can continue after college.
And scheduling time to work out can be easier as part of a group. This allows for a more established schedule and the encouragement of peers. Luckily, Temple has many options for group exercise.
Temple's group fitness classes run seven days a week throughout the academic year and include a variety of exercises, ranging from from yoga to indoor cycling. The university also has a Health and Fitness Club. Freshmen should give these a try if they're concerned about staying active.
Michael Sachs, a kinesiology professor and the faculty adviser of the Health and Fitness Club, said while sometimes difficult, getting into a regular habit of working out is very important, especially in college.
"In order to optimize one's life, being in good physical and mental health is critical, especially for students in these formative years when they're getting an excellent education as well as learning to navigate adulthood," Sachs said.
And the truth is, with all of Temple's sports and fitness facilities, staying active is achievable. There are two accessible gyms on Main Campus — Temple University Fitness Center at the corner of Broad Street and Cecil B. Moore Avenue and the IBC Student Recreation Center at the corner of 15th Street and Cecil B. Moore Avenue. Geasey Field and Pearson and McGonigle halls also provide space to play sports. The Temple Sports Complex on Broad and Master streets also has a track open to students.
Likewise, Student Health Services is available for walk-in and scheduled appointments to see nurses or physicians if you notice a drastic change in your overall health.
Even if you haven't noticed any changes, take note when those around you do.
"If your family says that you don't seem like yourself, listen to them," Brown said. "They'll notice a difference in those two or three months since they've seen you. They'll notice things you wouldn't have noticed."
Additionally, Brown said students can access free consultations with university nutritionist Lori Lorditch. She also leads tours of the Fresh Grocer to encourage students to eat balanced, healthy meals. This is beneficial for students who don't have experience grocery shopping on their own and would like advice about managing their protein and vitamin intakes.
"Everybody thought, 'Well the food just magically appears in the kitchen.' And they find out the brutal truth, it's not true," Brown said.
It's imperative that students sit down to eat a balanced meal whenever they can and set aside time to be active. To do this, students should take advantages of the resources we have at our fingertips on Main Campus, so they don't make the same health follies I did freshman year.