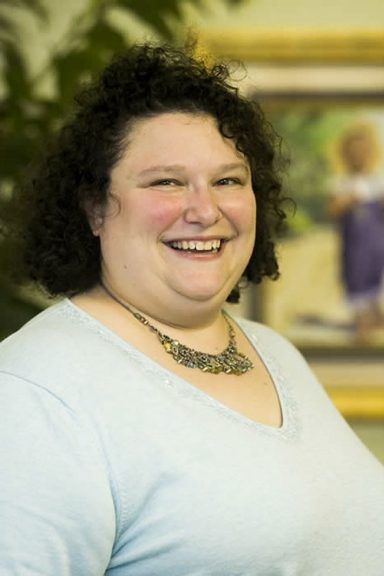 In Professor Dina Stonberg's opinion, one of the most important classes students may take lasts only five days.
She said the week-long course, called AIDS and Society, is generally very popular among students.
Teaching public health at Temple since 1996, Stonberg said she believes cramming a formerly 15-week course into five days suits the topic well. This winter break, she'll teach the class from Jan. 6-10 and from Jan. 13-17.
"It's much more impactful in a week," Stonberg said. "I bring in speakers, we watch films and we discuss the history and progress of HIV treatment. It's not for the faint at heart, though. It's definitely exhausting."
Though she said she is passionate and dedicated to the promotion of HIV education, Stonberg hasn't always focused on health-related issues.
"I was a women's studies major with a minor in music," Stonberg said. "I didn't know what path to take until someone showed me a copy of the American Public Health Association Journal and I was hooked. At that time, Temple's public health program was the only one in the city, so Temple actually paid for me to go to graduate school."
Stonberg encourages students from all majors to take the course, not only for the credit, but also for the long-term benefit.
"Bono has done a great service to teach us that in some African areas, there are populations where 1 in 3 people are affected," Stonberg said, referencing the musician's philanthropic efforts to spread awareness of HIV/AIDS. "But in the Philadelphia area, we have populations with an HIV rate higher than in 1 in 3. We need to remember that HIV is here and it is preventable."
Arielle Catron, who graduated from Temple in 2011, worked with Stonberg in the Wellness Resource Center. It was in working there, she said, that she gained her passion for AIDS prevention education.
She recalled Stonberg's class as being a milestone in establishing realistic understandings of the disease.
"It wasn't intense, but it was intensive," Catron said. "We went over the different types of sexually transmitted diseases and the perceptions of AIDS. We learned how the perception evolved since the epidemic began in the '80s, how different cultures reacted and the global, as well as domestic, ramifications."
The syllabus includes a couple of reflective journals, a group project, a final and a presentation.
"It sounds like a lot, but there is often time in the class to work on the assignments," Stonberg said. "I start out the week saying, 'Give up everything else you have this week.' They've been relaxing since before Christmas – it's a long break. Remember, the credits count toward the spring semester so the students will have a lighter schedule."
Catron recommends that students utilize time management if they hope to take advantage of everything the class has to offer.
"Make sure you have the time and energy to devote to the class because everything happens pretty quickly," Catron said. "With all of the reading and the project, I wouldn't take it if you work a lot or have prior obligations. But it was nice to be enmeshed in the topic and have the time to talk about it in depth."
With such a limited amount of time to instruct her students, Stonberg relies upon a set of guidelines to ground the class discussion.
"There are six prevention points that I want people to take away from the class," Stonberg said. "I want people to understand it's a long-term, chronic disease that you can manage while having it, but you really want to prevent it. Last year, it was totally unplanned, but I happened to have a panel of 18 to 20-year-old HIV-positive people speak to the class. So I think there are a lot of people who take the class for the credit, but leave feeling impacted in ways that they didn't expect it to."
Catron has returned to Temple as a graduate student pursuing a degree in social work, a goal she attributes to AIDS and Society. It was one of the main influences, she said, that inspired her to continue pursuing social work.
"I'm interested in issues that affect vulnerable populations like the uneducated, LGBT and poverty-stricken," Catron said. "The stigma of AIDS has improved, but there are still people afraid to interact with those infected. It's important for everybody to learn that people live with AIDS for a long time now. It's not a death sentence anymore, but those diagnosed still face social stigmas, such as treatment options like taking so many pills and dealing with varied access to healthcare."
Stonberg said Catron's decision is one of many student stories that inspire her to persist in public health education.
"I have students who, 17 years later, say they changed what they were doing in their lives because of this class," Stonberg said. "A few students have even changed their career path to work in HIV because of what they learned. To impact a population, to impact students in that way – I don't know many people who get to do that."
John Corrigan can be reached at john.corrigan@temple.edu.