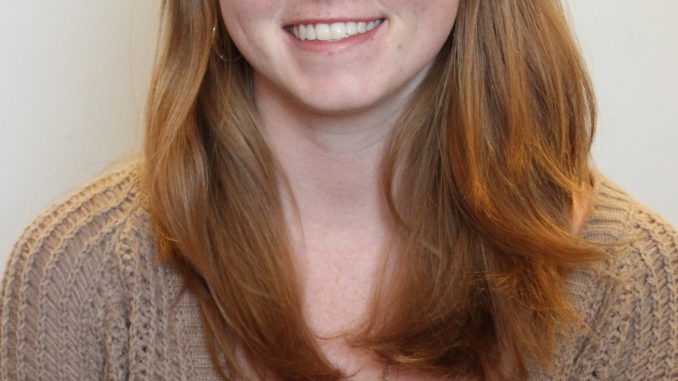 The launch of Flight, a new shuttle service for members of the Temple community, on March 14, puts concerned students' minds at ease regarding getting home late at night.
Flight was the product of a collaboration between Temple Student Government, Campus Safety and Campus Facilities. The service allows students to request a Flight shuttle through the app TapRide. Students can either be picked up or taken to one of seven spots on Temple's campus from their residence, as long as it is in the service boundary.
Flight will operate seven nights a week from 5:30 p.m. to 6 a.m. The new app will replace the existing ride services aimed to get students home.
Mark Gottlieb, superintendent of service operations who has been working on Flight since 2014,  told The Temple News in February ridership for TUr Door and OwlLoop is down 33 percent since 2010, the year the services became available at Temple.
Flight utilizes something students use everyday—their phones—to promote ridership. Instead of advertisements for the shuttle being posted on a bulletin at the front of the residence hall, the app TapRide sits on the home screen of a student's smartphone, constantly reminding students of Flight's availability.
Gottlieb said students with any type of smart tablet or phone have access to Flight and expects Flight to succeed in ridership.
"Students are very familiar with the app world. If you wanted free, safe transportation in the evening, I wouldn't think it would be a resistance to loading another app," he said. "It would be a definite deliberate decision to decide at 10 or 11 o'clock at night that they wanted to come back to a campus building to pick up a paper they forgot or get some research done. Now it's a no-brainer. Now people will do it."
It's a positive thing the concerns and voice of Temple's student body were heard and considered in the development of Flight. The seven on-campus spots were chosen by traffic, Ben Palestino, TSG's communications director, told me. Some of those spots include IBC, Morgan Hall and the Student Center.
"We tried to use the most popular places on campus. … From doing projects at the Tech Center to going to the Student Center and getting some food, I think we [used] our personal experiences to make a decision, but we also asked the students," Palestino said.
I agree with Palestino. It is almost impossible—and annoying—to find a friend to meet every time you decide to leave the house after sunset.
The main goal of bringing Flight to Temple's campus is to improve students' safety as a whole by giving them an accessible, easy-to-use way to avoid walking home alone. Brett Ennis, TSG's director of Campus Safety, told me about other benefits he thinks Flight can offer Temple students.
"If it's cold, raining or snowing, some students might not want to get out of bed to come to the Tech at 8 o'clock at night even though they have something due the next day," he said. "Now this is going to hopefully motivate them to be like 'OK, I can just download this app and use it so they can pick me up at my front door and take me to campus.'"
Gottlieb thinks Flight making Main Campus more accessible at night can change the culture of student life and how students engage.
"It will open up this campus during the evening. It'll change, what is now the currently accepted nighttime activity model to be something else no one is probably envisioning right now," Gottlieb said. "The other potential possibilities [besides safety], I don't think anyone has a firm handle on it. It'll be a positive addition to the campus."
Knowing I will most likely be living off campus for the remainder of my time at Temple, I am grateful to have a responsive, individualized and completely free service available to help get me home safely.
Grace Shallow can be reached at grace.shallow@temple.edu.