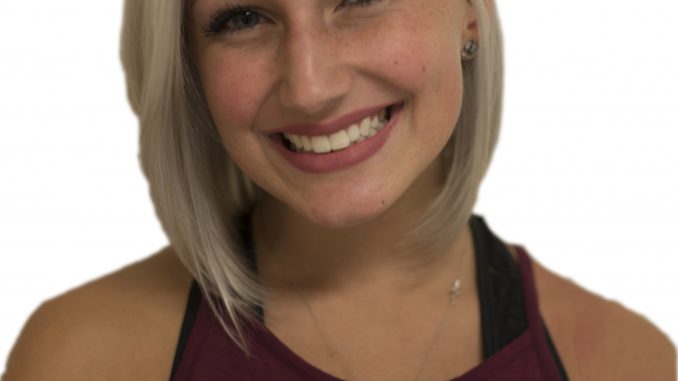 Beginning next school year, gender-neutral housing will be available for students living on Main Campus. I'm glad Temple will be joining the 205 colleges across the country that have already introduced this gender-inclusive option.
TSG President Aron Cowen said the university's gender-neutral housing feasibility study is almost done. This inclusive housing option is an ongoing project that the past two TSG administrations were working toward, he said.
"Some projects take time, but I think we can go the last mile here,"  Cowen told The Temple News.
Gender-neutral housing will benefit transgender students on Main Campus who may have previously  been forced to live with students of a  gender with which they do not identify.
This is the scenario Alex Honoré, who identifies as transgender, experienced during their freshman year living in 1940 Residence Hall.
"Being lumped up in the category, 'That's a girl's room,' and 'Those are the ladies' made me so uncomfortable in my body," said Honoré, a junior physiology major and member of the club Queer People of Color.
Honoré said for them to live with male-identifying students, they would have had to officially change their gender marker on all Temple documents, which requires an expensive legal process.
"That would take hundreds of dollars and force me out to my family, which is an unsafe situation for me," Honoré said.
Luckily, the implementation of gender-neutral housing next school year will allow for transgender students like Honoré to avoid legal fees and, perhaps more importantly, the possibility of unsafe situations.
"I wanted to have roommates, but there was always going to be some type of altercation," said Joaqín Jaen, a sophomore neuroscience major and the events coordinator of QPOC.
Jaen, who identifies as transgender, decided to live in a single suite in Morgan Hall North during his freshman year because he was in the process of transitioning.
With gender-neutral housing, students who are gender-nonconforming will no longer have to isolate themselves from other Temple students out of fear. There will also be less of a chance of encountering a transphobic roommate in gender-neutral housing.
"If I could choose gender-neutral housing and even get a random roommate through that, I feel like I would have been able to make better connections with people," Jaen said.
Jaen also said transgender students like himself, who in the past had to opt for a single room under Temple's current housing option, had to pay a steep fee, as a single room is more expensive than a room shared with other students.
"It was almost $7,000 a semester," he said. "I'm going to be in debt for the rest of my life because of that."
Jaen was going to live in Johnson & Hardwick Residence Hall, a less expensive option, but because single rooms in J&H are connected to other suites and its bathrooms are communal, it wasn't possible for Jaen to live there while transitioning.
A gender-neutral housing option will allow the university to stay true to its mission of affordability by keeping transgender students from paying high dorm prices or legal fees. It will also better serve the diverse student population the university prides itself on.
"Gender-neutral housing would bring so many more students to Temple," Honoré said.  "They'd be like, 'Wow, this is a university that supports the community and wants to help in the way that it can.'"
It is hard to transition to college, and it can be even harder to make the transition to openly identifying as another gender and using a new name. Let's lighten the burden for those going through these transitions by allowing them some leeway in choosing where to live and who to live with.
Jayna Schaffer can be reached at jayna.alexandra.schaffer@temple.edu.