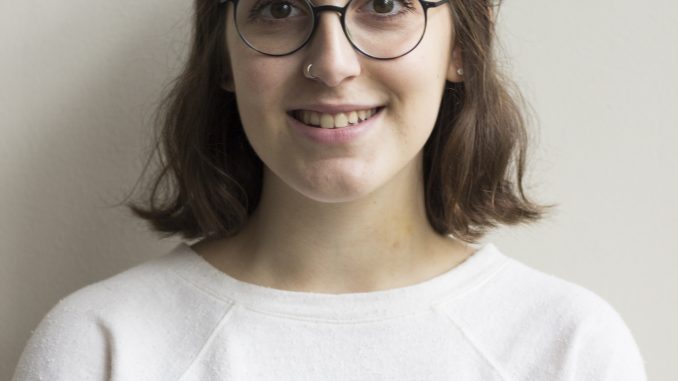 When I get sick, I want my mom to wrap me up in a blanket and make me chicken soup. But this isn't possible for many students whose homes are hundreds of miles away. The university's answer: use Student Health Services on Main Campus to aid us when we're not feeling well.
But some students are dissatisfied with the legitimacy of the health professionals there. Others simply don't find the services helpful or comforting. I've spoken to students who claim Student Health Services professionals do not give proper diagnoses or solutions after going through a difficult scheduling process.
Student Health Services is located on the fourth floor of 1810 Liacouras Walk. Its services include prescribing medication, providing dental care and offering physical examinations, among others.
The office is open every day of the week except Sunday, and students can schedule appointments online or over the phone. There are also walk-in opportunities for students to be evaluated by a nurse. According to the Health Services website, students can "choose the appointment time and date that best meets [their] needs."
Julia Crossin, a sophomore marketing major, said she hasn't found scheduling to be as simple as it's marketed.
"I was having chest pains and I tried to be seen," Crossin said. "They told me to come back on Wednesday. This was Thursday of the week before, and I thought that was crazy because if someone's having chest pains, you don't send them away. You get them in."
Mark Denys, senior administrator at Student Health Services, said the amount of Student Health Services workers affects how many people they can see.
He said there are four physicians, four certified nurse practitioners and six registered nurses at Student Health Services on a campus where more than 39,000 students are enrolled.
"I'd love to see every student that walks through the door the day that they need, but we just don't have the staffing to do that," Denys said.
He added the Health Services professionals try to see the sickest students first.
"There are some students whose issues can wait a couple days," Denys said. "And that enables us to see someone that does have the fever of 103 or they're having an asthma attack, or something urgent like that."
Regardless, this scheduling system should be reevaluated, as Crossin's case could have been severe. 911 dispatchers send paramedics to perform an electrocardiogram when someone calls with chest pains, according to a 2016 release from Harvard Medical School. And a suffering student should not have to wait nearly a week to be checked out, in any case.
Her pain eventually went away, but the doctor's solution wasn't satisfactory for Crossin at the time.
Lauren Watters, a junior criminal justice major, said she will never go back to Student Health Services.
"Every time I would try to go, they would just give me ibuprofen and send me away," Watters said. "One time, I tried to go when my throat was actually bleeding. I was clearly very sick and distressed, and [the nurse]…didn't even look down my throat. She gave me ibuprofen and sent me away. I had to go home to my doctor, and I ended up getting my tonsils out."
Watters was in need of a surgical procedure, and one of Temple's health professionals thought ibuprofen would rid her of pain.
When students need comfort and care, the university's health providers should take the time to examine them carefully.
"All of our [doctors] are board-certified in either family medicine or internal medicine," Denys said. "No doctor has been here less than eight years. Nurse practitioners, again, are board certified in either [gynaecology] or they have a certification in family medicine. They all maintain their board certifications."
Perhaps it's not a lack of qualifications or experience of the Student Health Services staff that's causing issues, but instead understaffing.
"There's a 'contact us' button on the homepage of our website," Denys said. "We want students to tell us if they're not happy. We really do try to fix things as best we can."
We, as a student body, should speak up and utilize that button more often. If you've had an unpleasant experience at Student Health Services, or you are dissatisfied at some point in the future, shoot them a complaint. You could help make it better for the next sneezing, coughing or aching student.