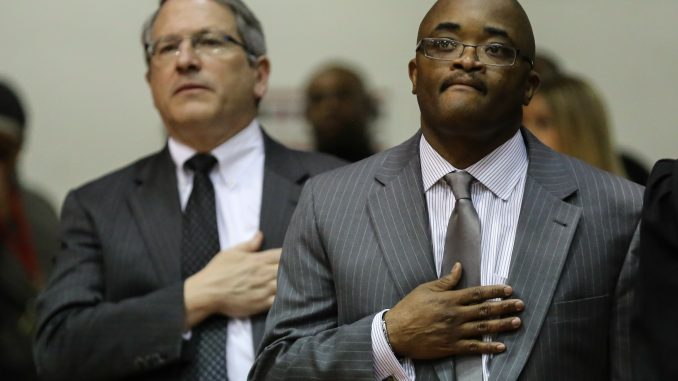 The university announced Monday that Deputy Director of Athletics Patrick Kraft is set to replace Athletic Director Kevin Clark.
Pending approval of the position by Temple's Board of Trustees, Clark will step into a newly created position, titled executive vice president and chief operating officer, after two years at the helm in athletics.
Kraft and Clark were former colleagues of President Theobald in 2011, all of them hailing from Indiana University. Clark was brought to Temple with Theobald, while Kraft was appointed to his position in 2013.
The administrative rearrangement comes after Mark Ingram, the former executive senior associate athletic director, left Temple this month to become athletic director at the University of Alabama at Birmingham.
In October, Kraft told The Temple News in an exclusive interview that his vision for the athletic department featured broad-based competition in each of the sponsored Division I sports.
"Our goal obviously is to win The [American Athletic Conference] championship, but our eventual goal is to win the national championship," Kraft said. "Now that can take time, but the way that you have a successful department is when everybody is winning."
Clark oversaw several major decisions for athletics, including submitting the recommendation that led to the elimination of five varsity sports from the program as it shifted into The American. During his time as athletic director, the university also acquired the William Penn High School property, which will be repurposed to create facilities for the soccer teams, track & field and potentially lacrosse and field hockey. A job training academy will also be built on the site.
While Clark told The Temple News in October that the department is currently in compliance with Title IX, the gender-equity law passed in 1972, President Theobald sent an email to the Board of Trustees describing an investigation by the U.S. Department of Education Office for Civil Rights, which was searching for possible failures in providing equal opportunities for female student-athletes.
According to the email, the inquiry was about locker rooms and other facilities – an area where the department has made improvements – and financial assistance, housing and dining.
According to a press release, Clark's new role would give him the responsibility to oversee university-wide operations, and he will have four university offices reporting to him, including intercollegiate athletic construction, facilities and operations.
"I am honored to be selected for this role and look forward to helping Temple operate efficiently and effectively while capitalizing on our vast potential," Clark said in a university-issued statement. "I am particularly proud of the significant improvements we have been able to make in our women's sports programs during my time as AD."
EJ Smith can be reached at esmith@temple.edu or on Twitter @ejsmitty17.