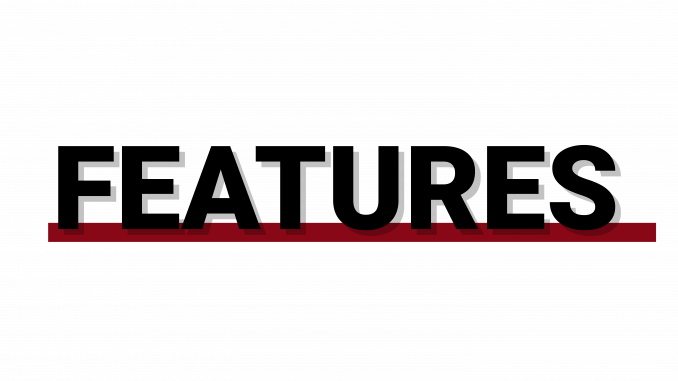 The process for Anna Trieu's parents to immigrate from Vietnam to the United States in the late 1980s was a lengthy, eventful process.

It involved a boat breaking down, a helpful Taiwanese freighter and seeking asylum in a refugee camp — all while raising a family.

It was also the inspiration for Trieu's latest performance art piece. The senior art major orchestrated a community-based performance of 200 volunteers for her April 12 senior thesis show in The Tyler School of Art's courtyard. Participants were arranged to spell out the distress signal, "SOS."

"My parents went through so much," Trieu said. "They went through hell and back, and triumphed. I want to make them proud. I want to tell their story."

"When you see an 'SOS,' you immediately think someone is crying out for help," she added. "I think in our society today, it's very important to have humanity."

In devising the performance, Trieu drew on how her parents' experience impacted her as a first-generation American. Her father juggled multiple jobs in restaurants and managerial positions, while her mother operated a tailoring business out of the family's basement.

"There was a part of me who really wanted to get to know my parents," Trieu said. "I almost feel like I grew up with strangers that worked really hard for me, because I didn't understand why they were always gone and it was because they were never fully equipped."

Trieu's parents have a difficult time speaking of their immigration experiences because of trauma, she added.

The Vietnam War, which began in the 1950s, prompted two distinct waves of immigration from Vietnam to the United States. The first started around 1975, while the second took place later in the 1970s and early 1980s in response to the country's new Communist regime.

Quyen Trieu, Anna Trieu's father, was a prisoner of war for seven years and was imprisoned for an additional three years following an attempted escape, Anna Trieu said. Anna Trieu's mother, La Nguyen, remembers stepping over dead bodies in her journey.

"In such circumstances, there is no hope and there is no way to escape until you have served your time for fighting against the Communist party," Quyen Trieu said through translation by his daughter. "You feel like life itself is a dimming light, on the verge of being completely suppressed. Coping with the humiliation and suffering became the only way to survive."

La Nguyen and Quyen arrived in the United States in 1988. Two years prior, they fled Vietnam by boat. Its engine failed the following day and they were stranded in the ocean with Anna Trieu's two older siblings.

Days later, a Taiwanese freighter rescued the family, who then sought asylum in a Taiwanese refugee camp before arriving in Kansas in 1988," Quyen Trieu said.

Anna Trieu said her parents' anguish strained her relationship with them growing up because they couldn't understand each others' experiences. With her performance, Anna Trieu hopes to strengthen their relationship and find her own identity, too.

"Identity is so layered," Anna said. "It's almost like I'm trying to come to terms with being Asian-American. I'm not a little bit Vietnamese or a little bit American, I'm a lot of both and I'm celebrating that with my art."

Art entered Anna Trieu's life when she enrolled in a drawing class. Initially a nursing major, Anna Trieu realized during her junior year of college that she wanted to change course, she said, adding she started off "so bad at it," but wanted to get better.

"When I picked up the pencil, I was shading instead of writing notes," Anna Trieu said. "The act of creating and storytelling gave me this excitement. It was a way for me to communicate with people."

Roberto Lugo, a ceramics professor and Anna Trieu's mentor, has helped her become more comfortable expressing herself artistically.

"She's a very giving and kind person," Lugo said. "She's got this rare combination of being somebody who is present and hard-working, without stepping on anyone to get to where she needs to be."

While Anna Trieu's work is mostly inspired by her heritage, she said, her performance is meant to relate to a broader audience.
"It's manifesting into something that is beyond me, it's about all of us," Anna Trieu added. "It's about us as humans coming to terms with our differences and sharing them with each other."