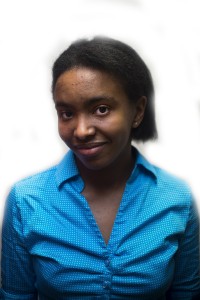 This year marks the 20th anniversary of the third and final album released by grunge band Nirvana. "In Utero" debuted on Sept. 13, 1993. Seven months later, frontman Kurt Cobain would take his own life, resulting in the disbanding of the group.
Like most musical anniversaries, the occasion was marked by a reissue of the album, which featured b-sides, demos and a DVD of their complete "Live & Loud" concert from Seattle in December 1993.  The reissue dropped Sept. 24 and was available in many versions, including one with three LPs
But how well does "In Utero" hold up two decades later? The world is out of its grunge phase, perhaps for good.  Can audiences today still relate to the ideas and music put together by Cobain, Krist Novoselic and Dave Grohl?
In some ways, yes; the record does still stand. The album opens with "Serve the Servants," featuring grinding guitars and Cobain bouncing from raspy growls to a mumble. The beginning lines "Teenage angst has paid off well/Now I'm bored and old" reflect upon universal themes of growing older and feeling regretful about it.
"Scentless Apprentice" has a heavier, angrier and nearly incoherent sound. Its lyrics are reportedly inspired by the 1985 book "Perfume: The Story of a Murderer" by Patrick Süskind. Despite having a movie adaptation in 2006, the allusion is probably too obscure for the average listener.
"In Utero" featured a few more well-known songs by the group, including "Heart-Shaped Box" and "All Apologies." "Heart-Shaped Box" starts off slowly, almost pensively. It then quickly builds to a fierce crescendo at the chorus. It acted as the first single for the album and was even in news recently due to some controversial tweets from Cobain's ex Courtney Love on the song's subject.
"All Apologies," in some ways, feels lighter than most Nirvana fare, perhaps due to the guitar work in the beginning. Sure, it still flits into heavy territory at points, particularly in the lyrics, but Cobain sounds more weary than angry.  The song ends with nearly a minute's worth of repetition of the phrase "All in all is all we are," almost pulling the listener into a trancelike state. It pulls the listener in right from the beginning.
The song almost feels stronger in acoustic form, as heard from the band's famed "MTV Unplugged" performance. It's clear why this song is one of Nirvana's most popular tracks.
The 12 songs on "In Utero" rarely stray from rawer sound, which has its positives and negatives. Depending on one's personal mood, this album can either be extremely relatable or incredibly exhausting to listen to. It neatly sums up what Nirvana's sound is like to most, and, because of that, it won't change the mind of any diehard haters.
The edginess of "In Utero" at times feels out of place, but not because contemporary listeners can't appreciate it. The album is, simply put, unlike anything out today. It's raw, real and, for today's artists, unattainable.
Regardless of opinions for and against Nirvana, there is no other band that could produce this album. That's true for better or worse. It's been placed on various lists for best albums, from Rolling Stone to Blender to Pitchfork. Those spots weren't easily given.
Yes, perhaps much of the legacy of "In Utero" is due to Cobain's untimely death. It does add a layer of mysticism to a band who skyrocketed to fame, only to last for three albums. However, most of the recognition is rightfully earned. It wouldn't be an exaggeration to say that there will never be another Nirvana, nor would it be wrong to once again praise the band's work in another 20 years.
Nia Prater can be reached at nia.prater@temple.edu.