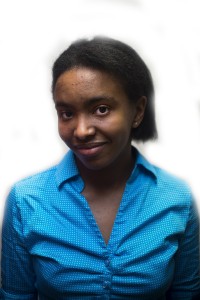 It's finally time. The lights in the room dim, the band takes the stage, and all at once what seems like a million cellphones are thrust in the air by the crowd.
It's a familiar scene to nearly anyone that's been to a concert in the past few years. Since the creation of the cellphone, and particularly the improvement of its camera, it's hard to find an aspect of life people aren't documenting. Dinner at a nice restaurant? Put a picture on Instagram. Seeing that new blockbuster in IMAX? Make a status about it on Facebook and tweet at the film's Twitter about how much you enjoyed it.
An area that has really felt the effect of technology and social media are concerts. What used to be a private moment between an audience and artist is now broadcast to anyone that follows a blog. People will record their favorite song as it's performed or snap a selfie with their best friend from their seats. It's a phenomenon that feels commonplace, even though it's only been occurring for less than a decade.
But do all of these additions to the concert experience improve it?
"Although I don't believe that technology gets in the way of concerts, I feel that artists of any kind should be able to present their work in a way that they are comfortable," said Anneliese Adebanjo, a freshman psychology major. "If that means I can't take grainy iPhone photos from my seats in the middle of the general admission floor, so be it."
Many venues ban photos and the recording of shows officially, but oftentimes the rules aren't followed or even enforced by venues' employees. It's especially hard in standing-room only and arena settings where the crowds can be huge and closely packed, making it hard for security. And even so, how can you stop one person from doing something if it's seemingly being done by everyone else?
Some artists have felt compelled to take matters into their own hands. Indie pop duo She & Him, consisting of Zooey Deschanel and M. Ward, had signs up at all of the stops on its recent summer tour requesting the audience to put down their cameras. The band proposed that the crowd "instead enjoy the show they have put together in 3D." And they're not the only ones.
Musicians ranging from the Yeah Yeah Yeahs to Prince and Jack White have requested that cellphones be put away during their performances. Some artists, such as Bjork, have made photos from shows available on their website in order to curb amateur photographers. Even the Electric Factory posts pictures from some of its concerts on its Facebook page.
"The most important thing to us is that people have a good time," said Skip Robinson, a member of Philly-based band Underwater Country Club. "We understand with today's technology that distractions are pretty much ubiquitous, and we hope our tunes are good enough to pull people into a moment that's better than what's on screen."
For many people, taking a photo or scoring some video is as crucial to the concert experience as picking up that cool T-shirt at the merchandise table at the end. And it's hard to deny some of the benefits.
Some fans can't afford to attend concerts. Those snippets of live footage on YouTube are sometimes all they have to get close to that experience. Other devotees enjoy comparing the other shows on the tour to the one they went to. From the set lists and outfits to banter between sets, these are details a lot of fans follow.
There are many opinions on the etiquette regarding cellphones and cameras during shows. Though there will never be full agreement either way, there's a middle ground we can reach. Snap a few pictures as early as you can, then sit back and enjoy the show.
Nia Prater can be reached at nia.prater@temple.edu.