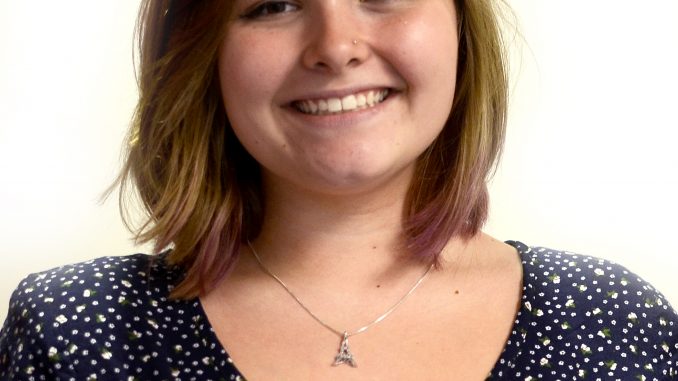 A key player in the Philadelphia music scene, Radio 104.5, kicked off the summer concert season with the start of its Free Summer Block Party series. Bands like Phantogram, CHVRCHES and Cherub took the stage on May 3 to concertgoers who have exchanged sweaters and boots for crowns of flowers and high-waisted shorts.
With no outside food or drink allowed past security, a cluster of attendees formed outside the front entrance to the Piazza at Schmidt's. Friends sat in circles finishing Mister Softee ice cream cones while others huddled around cases of Mike's Hard Lemonade as if they had struck gold. Representatives from Turkey Hill were also present, handing out free vanilla bean ice cream.
Alcohol was something the fans were willing to pay for and evidently, some were willing to pay the high cost. In the past, fans would come to these block parties and enjoy a four-hour set of complimentary music, have a good time and be on their merry way. This year, things got a little out of hand.
Crowds of intoxicated concertgoers couldn't be contained in the open-air plaza or the limited bathrooms that were provided. Members of the surrounding Northern Liberties neighborhood reported repeated instances of men and women urinating on their streets, their homes and in some instances even their cars. A young couple was also caught on tape fornicating in a not-so-private alley.
The community was in an uproar. Their fight for the privacy and integrity of their neighborhood resulted in the plug being pulled. The Daily News reported on Wednesday that Kushner Companies, owner of the Piazza, terminated their event contract with Radio 104.5.
Jordan Sowell and Maddie O'Donnell, both Temple freshmen and frequent visitors to the free block parties, had a basic respect for public decency and avoided relieving themselves on the street, but expressed there were an inadequate amount of bathrooms present.
"Finding a bathroom was the quest of my life!" O'Donnell, a speech language and hearing science major, said. "We missed Phantogram's entire set and part of CHVRCHES searching for somewhere we could find a bathroom."
"We looked for bathrooms for about 30 minutes in the stores surrounding the Piazza," Sowell, a liberal arts major, said. "We had used the bathrooms in a restaurant across the street in the past, but they denied us. It was packed inside, so we thought leaving the venue would give us a better chance."
"After we were turned down from stores and restaurants, and able to push our way through the crowd, we were forced to wait in a massive line for a porta-potty," O'Donnell said. "It was the most ridiculous process ever."
It is a shame that the actions of a fraction of disrespectful concertgoers have canceled the event series for everyone. The free Saturday shows at the Piazza have been a staple of the Northern Liberties music scene since 2010 and have included a yearly winter edition, Winter Jam. It has always been about celebrating fans and their devotion to live music.
Inside the venue, fans sung along to hits like "Fall in Love," by Phantogram, "Mother We Share" by CHVRCHES and "Doses and Mimosas" by Cherub in a respectable fashion.
It was a large and rowdy crowd – as to be expected when the element of money is eliminated. Based on the atmosphere inside, it was shocking to learn of the fiasco happening outside of the venue's limits. I watched as strangers danced to the electronic beat, fallen crowd surfers were helped back up and restored to their friends, and fans having an all-around good time.
Brian Kisielewsky, a fan who had missed Phantogram's sold out show at Union Transfer in December, expressed his gratitude to Radio 104.5 for providing the opportunity to see his favorite band.
"It's always good to have a nice time like this on a nice day," Kisielewsky said on Saturday. "I enjoyed seeing a band that, last time they played, it was a sold-out show. We tried to get tickets to it, but couldn't. Now the music is free, and outside, and a really great opportunity."
Amanda Carroll made it out the first 2014 Block Party with an eagerness to see what the rest of the summer would hold.
"Live music always gives me an adrenaline rush," Carroll said on Saturday. "Hearing music on the radio is so different from hearing the speakers live in your ears and seeing the musicians right in front of your face. I just showed up and I'm getting a free show. I didn't do anything except tune into the radio and here I am being rewarded for it. For the people who appreciate the music, this is a great way to get people reinvested in the live scene."
Radio 104.5's efforts to bring fans out to the Piazza have been a fantastic means of providing insight into the alternative music scene for the past four years. It is support from fans and the willingness to get up close and personal with other music lovers at a live show that keeps this industry alive. And now, the fate of the recent tradition hangs in the balance.
The radio station had planned, prior to the belligerent actions of some fans, to host The Head & The Heart and Bear Hands at Festival Pier on June 7, as the second edition of the block party series. It has not been announced where the remaining three shows, which had billed Neon Trees, Group Love and Bleachers respectively, will be held, if at all.
Until then, I'll be here mourning the end of an era.
Brianna Spause can be reached at brianna.spause@temple.edu.