NEW YORK — If Shizz Alston Jr. and Quinton Rose would have had average nights shooting the ball, Temple University would have beaten Virginia Commonwealth University on Monday night, Nate Pierre-Louis said.

But the Owls' top two scorers both struggled to make shots. Alston shot 2-for-10 from 3-point range and 2-for-14 from the field, while Rose shot 4-for-15 from the field in the Owls' 57-51 loss at the Barclays Center in Brooklyn in the Legends Classic semifinal.

"We certainly needed those guys to shoot better than they did, but they'll be ready to go tomorrow," coach Fran Dunphy said. "We can't win without both of those guys playing well."

VCU (4-0) will play St. John's University in the championship game on Tuesday night, while Temple (4-1) will face the University of California Berkeley in the third-place game at 5 p.m.

Collectively, Temple had a subpar performance from the field. Despite shooting 11-for-25 in the second half, Temple finished the night at just 32.3 percent. The Owls made four of their 28 3-point shot attempts.

"It's just a bad shooting night," said Pierre-Louis, a sophomore guard who led Temple in scoring on Monday with 11 points. "We'll just get better."


Since shooting 40.7 percent from 3-point range against the University of Detroit Mercy on Nov. 9, Temple's percentage has decreased every game.

The Owls' 14.3 percent clip on Monday is their lowest since last season's 3-for-23 performance on the road against Cincinnati.

Temple also missed eight free throws in the second half. On two of its trips to the free-throw line where it missed, Temple could have tied the game or taken the lead.

"[The Rams] make you shoot quicker than you want to, or should want to," Dunphy said. "I think we thought we had open looks that probably we could have been a little bit more patient, take the ball to the basket. We had them in foul trouble in the second half, too, and if we had driven it more, I think we could've gotten ourselves to the line. And if we had shot better at the line, we'd have been better served."

In the final minutes, VCU's leading scorer came through in the clutch, while Temple's top two scorers struggled.

With one minute, 58 seconds left, Rose missed potential game-tying and go-ahead free throw attempts, and he missed the potential go-ahead 3-pointer 35 seconds later. With 23 seconds left, he and Alston missed back-to-back 3-point attempts as the Owls trailed by four points.

On the other hand, VCU redshirt-junior guard Marcus Evans scored seven of his team's final nine points and led the Rams with 21 points on 7-of-12 shooting. His stepback 3-pointer from the left wing with 32 seconds left gave the Rams a four-point lead before Alston and Rose's 3-point misses.

The Rams started the game by pressing Temple in its backcourt. They forced the Owls to turn the ball over five times within the first five minutes. VCU wanted to limit Alston and Rose's opportunities, Evans said.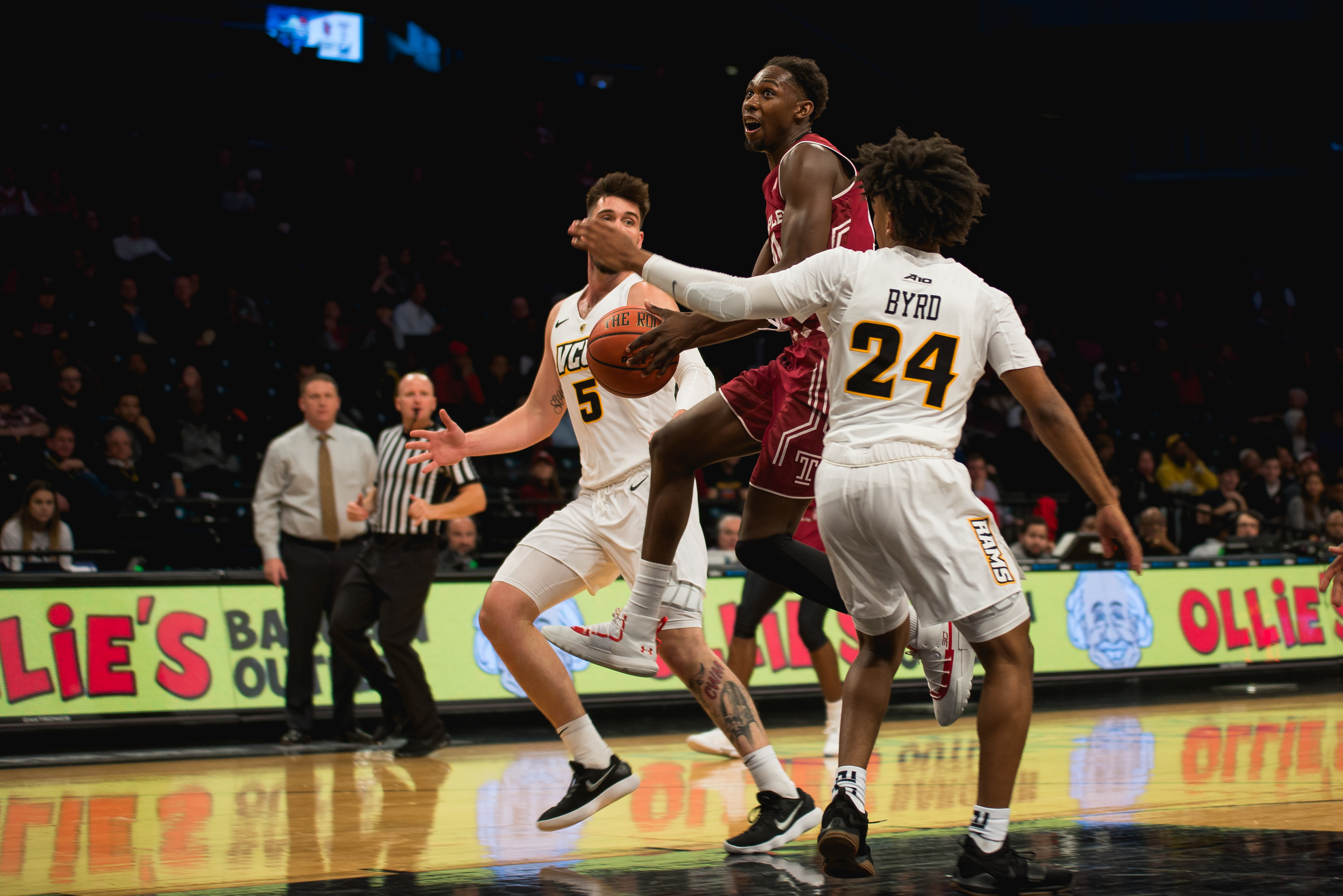 "Rose and Alston, we knew coming in that they can score at will," Evans said. "So coming in we knew we had to kind of limit their touches, limit their looks, just try to make it tough on them. I think we did a good job of that."

After Monday's game, Rose has missed his last 14 3-point attempts going back to the second half of Temple's game against Detroit Mercy. Dunphy said Rose's form is "terrific" and not the cause of the cold streak.

"I think we can do a better job of getting him better shots," Dunphy said. "He can do a better job of getting himself better shots, but I have no doubt that he'll make a turn to start making threes."