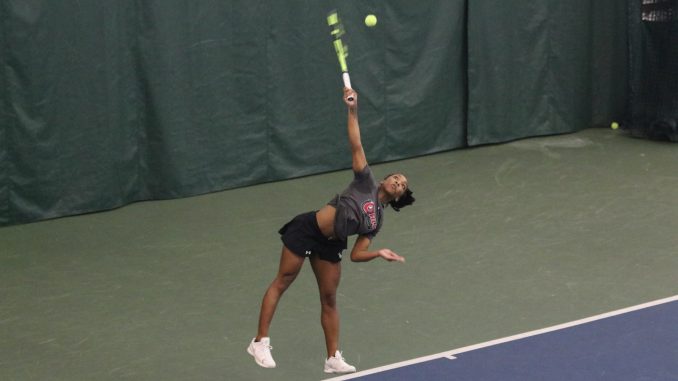 Temple (1-1) faced Penn State in its second match of the season on Sunday. The Owls, shorthanded without senior Alina Abdurakhimova and sophomore Cecilia Castelli, lost, 4-0, to the Nittany Lions in State College, Pennsylvania.
Both Abdurakhimova and Castelli missed the match with the flu. Freshman Oyku Boz and senior Rimpledeep Kaur also didn't play due to injuries.
In doubles, Penn State swept Temple with ease. In the first match, Penn State's tandem of senior Bennett Dunn and sophomore Shannon Hanley defeated senior Monet Stuckey-Willis and junior Alice Patch, 5-3.
In the other doubles match, senior Yana Khon and sophomore Kristina Titova lost, 6-4, to Nittany Lions freshmen Frederikke Svarre and Olivia Rohrbacher.
In singles, the shorthanded Owls were forced to use the same four players from the doubles competition due to lineup limitations while Penn State used two athletes who didn't play in doubles.
Nittany Lions freshman Gabby O'Gorman defeated Stuckey-Willis, 7-6. Titova lost, 6-3, 6-1, to Svarre. Penn State sophomore Samantha Smith beat Khon, 6-3, 4-1, in the fourth flight.
Coach Steve Mauro's team will play next on Thursday at Princeton University and then on Saturday at George Washington University.