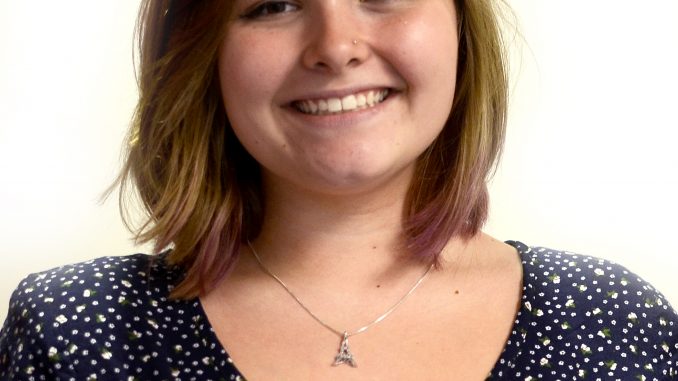 Brutal, stone-cold and downright miserable. In the final stretch of Philadelphia's third-snowiest winter on record, I've never been more excited to wake up and smell the flowers.
The Pennsylvania Horticultural Society rang in the changing seasons and satisfied that need by hosting the 87th annual Philadelphia Flower Show from March 1-9.
"ARTiculture," 2014's theme, transformed 10 acres of the Pennsylvania Convention Center into a living canvas. Blooming with floral displays, the theme infused the both art and horticulture, bringing both museums and floral designers together.
Sealed behind a heavy set of double doors was a wall of delicate fragrance, patiently waiting to hit anyone with the smell upon entry. After yielding to that sense-altering greeting, the entry garden lay straight ahead. Three gigantic frames suspended from the ceiling, containing a colorful arrangement that hung over dancing water fountains and a bed of daisies, creating the event's main stage.
The artist of honor in this piece was Alexander Calder. Sam Leheney, PHS chief of shows and events, worked with GMR Design to design the set in the likelihood of Calder's work, with sculptures and paintings to sum up articulture as a whole immediately upon entering.
Calder, a member of a historic Philadelphian family of artists, is a staple in the city's artistic culture. The main stage, designed to melt the worlds of floral design and art together, recreated this Philadelphia tradition to help welcome articulture as a breed of its own.
Rachael Ray was set to do a live Q-and-A session on March 7. As I stood with other guests packed together, I drew up a list of questions I might ask if I was chosen to speak with the Food Network star.
This segment, however, didn't turn out as expected. Instead of an audience Q-and-A, 6ABC meteorologist Melissa Magee stood in front of the crowd, guiding Ray through the interview. It seems as though I was not the only one with the wrong impression as the crowd drastically began to thin.
I seemed to have missed what Ray's favorite color was as I followed the dispersing crowd in search of something more stimulating.
It was then that a shine caught my eye, as if to whisper, "Come find me. I'm the coolest thing you'll see all day." I followed, only to discover the most cohesive piece the show had to offer.
Sculptures of Marilyn Monroe and the iconic Times Square kiss, provided by Grounds for Sculpture, made up the ends of the dream-inspired exhibit. That original, eye-catching shine came from silver balloons morphed with fabric to form clouds. Dream catchers fell to the ground, holding a sharp contrast with red roses and crystals.
Guests wrote down a wish or dream on a provided piece of paper and were then instructed to fold it into a paper airplane and launch the aspiration into this dream garden. The amount of detail was captivating, and I needed a picture.
So I tried and tried, but the angle just wasn't right. I leaned a little further, and when that didn't work, I may have stepped onto the exhibit. The shot was perfect, but I never got it. A flat five seconds after taking a teensy step over the brick, I heard a voice. "Here, let me help you. Please don't step on my artwork."
Terribly embarrassed, I turned around to find the artist, Michael Bruce, paying me a stern and intrigued smile. "I love what you're doing honey, but you see…" was about all I heard before a red-faced stream of apologies fell out of my mouth.
And with a reassuring eyebrow raise he went on to disregard our little mishap to explain his work of art.
"There's a sense of real unreality to [the sculptures]," Bruce said. "Grounds for Sculpture is a fantasy garden, so I wanted to create a place where people could launch their wishes and dreams into the dream catchers."
"Honestly, when was the last time you folded a paper airplane? Look at her face, she's having a ball," Bruce said, motioning across the garden.
I turned at the perfect moment, as an older woman released her plane into the air with an accompanying hop. She watched with joy painted on her face as her paper-white dream spiraled downward and stuck into the grass a few inches from her feet. Satisfied, she turned and left, displaying the same grin.
What I witnessed was different from the remainder of the show. The vertical gardens, handmade jewelry and plethora of other art-inspired creations were each unique, and some quite honestly breathtaking. Bruce's piece, however, came full circle as paper airplanes stuck into the dream catcher in this popular exhibit.
So obviously, I found my favorite display. For volunteer organizer Harriet Rathmill, however, the most enjoyment was found in the way this year's theme presented a whole new genre for seasoned Flower Show attendees and new friends alike.
"Articulture breaks the mold for our Flower Show," Rathmill said. "It's more interpretive than ever before. The floral designers are interpreting works of art – some literally, and some use their imagination – but they bring forth these amazing pieces of art."
Brianna Spause can be reached at             brianna.spause@temple.edu.