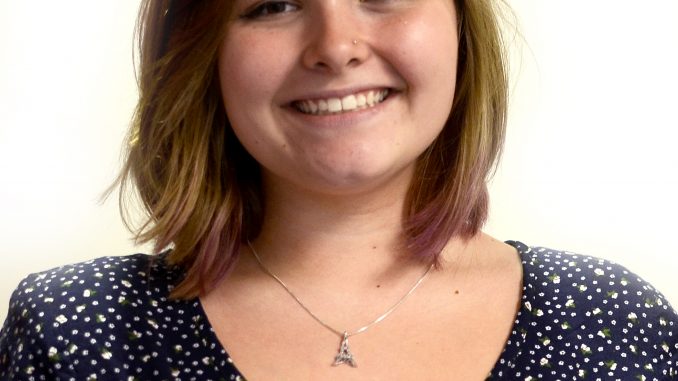 I
t became immediately clear that something must have been going on in Northern Liberties as masses of young people poured off of the subway on Girard Avenue on Jan. 25.
Bundled up in preparation for the coming storm, the herd shuffled through week-old unshoveled sidewalks to the Piazza at Schmidt's.
"Where are all of you young folks headed in this weather?" preceded a tap on the shoulder from an elderly gentleman as he matched my stride on the slippery sidewalk.
"We're headed to the Piazza for a free concert, it's called 'Winter Jam.'" I explained to him as we made our way down the street that five bands were putting on a show sponsored by Radio 104.5. An Honest Year, MSMR, New Politics, Switchfoot and Twenty One Pilots would be in attendance for the annual winter showcase.
The cold seemed to concern him as he told me, "I miss being young. Have fun, and stay warm," before we parted ways.
The cold didn't seem to faze concert-goers as they packed into the open-air venue. Snow began to fall around noon on that fine Jan. 25 afternoon just in time for Philadelphia locals, An Honest Year, to take the stage.
The locals won their chance to open Winter Jam after accumulating the most votes in an online poll, to which they thanked their fans for.
"We have always had a very loyal fanbase," lead singer Matt McKay said. "We put it out there and asked them to vote, and they exceeded our expectations."
In their biggest show since Warped Tour 2013, the band played their half-hour set as snow fell and snowball fights erupted in the audience.
Radio 104.5's free shows at the Piazza are notorious for having large periods of downtime in between sets, which quickly added up to seem like an eternity in the intense cold. Concert-goers used this down time however to squeeze closer and encroach upon each other's personal space. As body space grew smaller, participants even climbed the 25 foot snow pile for a better view.
The frigid temperatures dropped as the afternoon wound on, and each band left their mark on the festival. Cheers erupted from the audience as MSMR preformed popular singles "Hurricanes," and "Bones" and David Boyd, the lead singer of New Politics, climbed up the seemingly slippery scaffolding to serenade the audience.
The passion for music emulated from the visiting bands, especially when Switchfoot took the stage. Lead singer Jon Foreman played half a set before revealing that the band was unsure if they would even be able to attend. Foreman suffered from a Jan. 10 surfing accident that resulted in 30 stitches on his face.
But the show went on as Foreman asked for, "a round of applause for all of the amazing talent you have seen on stage." After getting exactly what he asked for, he continued with, "And an even bigger round of applause for Twenty One Pilots," and the audience fulfilled his request without being disappointed.
A roar emerged from the vast audience, and an unrivaled energy mixed perfectly with the steam of body heat that rose from the crowd. The snow ceased and cleared the sky just in time for the sun to set and duo Tyler Joseph and Josh Dun to take the stage.
Twenty One Pilots certainly knows how to work a crowd, which is something that Radio 104.5 must have noticed. The duo jumped from opening band to headliners in just one short year, and clearly blowing the 2013 Winter Jam out of the water. A 360 degree view revealed what could only be described as a lively, dancing crowd. "You aren't warm, but you're surely alive!" Joseph said.
Crowd surfing reached a new level during this particular set. After performing hit singles "Holding On To You," and "House of Gold," Dun experimented with a mobile drumset. Anchored on a piece of plywood, Dun's drumset was first hoisted into the crowd to which he followed shortly thereafter.
Five bands, three pairs of socks and two frozen pens later it was obvious that Winter Jam was a very long, very cold day as the concert wrapped up around 6 p.m.
"Thanks for coming out and for being so amazing. Now go home and get warm!" Radio 104.5 host Jessie said as the night came to a close.
Brianna Spause can be reached at brianna.spause@temple.edu.