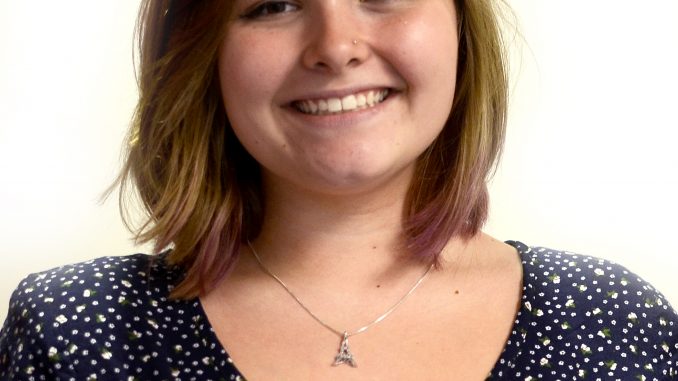 The "SEPTA: Plan My Trip" application fails to mention that 2nd Street Station is a long walk down a sidewalk-less exit ramp to get to FringeArts. Columbus Boulevard proved to be a trek of epic proportions that came to a close when the theater materialized in view.
Just through the double doors sat a man in a bare concrete reception area welcoming guests in from the frigid Jan. 30 evening air, gesturing to the theater entrance for the opening night festivities to begin.
The clock ticked down to 8 p.m. for a prompt beginning to the Niwa Gekidan Penino production "The Room Nobody Knows." The semi-autobiographical one-act play as written and directed by Kurio Tanino debuted in Philadelphia after a large transformation.
Originally staged in Tanino's apartment in Japan, this production traveled around the world and gained significantly more seating as it reached FringeArts.
Tanino, a former psychiatrist turned playwright, recreated the strong themes of desire and sibling rivalry he experienced in his younger years in this production. He had little help from his history of schizophrenic patients, however. Tanino created a bizarre yet tasteful intriguing experience for all. And every seat came with Japanese hard candies, so that's always a plus.
"In my approach, I would amplify my patient's illusions," Tanino said. "The patients have their own world that only they can see. When I would see these patients I would not only try to understand those illusions, but try to make artwork out of them."
These less than traditional methods later led to his termination and transition to the arts where this story unfolds. Main character Kenji takes a break from studying for his college entrance exams to begin planning a bizarre birthday bash for his beloved older brother.
And did I mention the play was performed completely in Japanese? An English translation scrolled across a screen atop the stage as mood lighting materialized and two humanoid characters took the stage.
Memories of drooling all over fake vampire fangs around Halloween time extended my empathy to the actress behind monstrously large fake teeth and horns, the sheep. Along with her companion, the hog, these creatures embodied the dreamlike state that the play took on, and inhabited the top half of the split-level stage that was adorned with eye-catching blue mosaic tile and a plethora of phallic symbols.
I warned you, things quickly became strange – arguably one of the most uncomfortable live performances I've had the pleasure of attending. The doorknobs, chess pawns, flutes, a matching set of table and chairs, you name it – all shaped like anatomically correct male genitals. The bottom half of the stage that contained barely enough room for kneeling was a laboratory scene where Kenji toiled over busts of his brother that were also, you guessed it, phallic in nature.
"I felt as though I needed a lot of guts to bring this production to America," artistic director of The Japan Society Yoko Shioya said – and rightfully so. Japan has a history of being more casually accepting of sexual behaviors than their American counterparts.
Throughout the production, nervous laughter rang out from the audience, especially in situations such as the one where Kenji and his brother began to kiss – and for a lack of any adequate word to describe the drawn out and incredibly awkward rolling around they were doing – wrestling.
In order to add some clarity to the show, a talkback was arranged afterward. Via an English translator, Tanino answered audience questions after the curtain closed.
"Was there a large difference in the audience reaction when this production as shown in Japan versus the United States?" asked a middle-aged woman in a purple sweater.
"In Japan, the audience was very quiet," Tanino said. "I think people are more reserved when they are in an intimate space since the production was held in my home. In America, you were not very quiet at all."
That distinction gave off the impression that although the play was amusing and there were chuckles to be had, the production was not indented to be a comedy.
In crossing the ocean and taking this piece of artwork to the "Splendid States," as Tanino referred to them, it can be said that things were both lost and gained in the translation – literally.
Lost seemed to be the power of imagery intended by the repetitive use of phallic symbols. Their usage was intended in no way to be homoerotic, but rather a twisted psychological rendition of a room that no one truly knows in a conscious state. Kenji was creating a splendid present for his older brother in admiration of his strength and power. That part may have been simply put as slightly awkward.
The exchange was a look into other cultures, however. It is intriguing to feel like a participant in a completely different world of art that deviates from the type of play I might be accustomed to.
There were Temple students in attendance, sent from David O'Connor's Creative Spirit class that seemed to have a similar experience.
"Kenji was in a dream state – we learned in class about how the unconscious mind comes up with things you wouldn't normally think of," freshman history major Jane Velahos said. "So it was definitely a shock factor to see all of the penises everywhere. It was quirky."
Quirky, indeed. The experience was valuable, and representative of the type of theater that comes through FringeArts, which seemed to be put best by Carolyn Huckabay, public relations associate for Fringe Arts.
"What I would describe tonight as is very 'fringey' – things that you wouldn't normally see every day," Huckabay said.
Brianna Spause can be reached at brianna.spause@temple.edu.