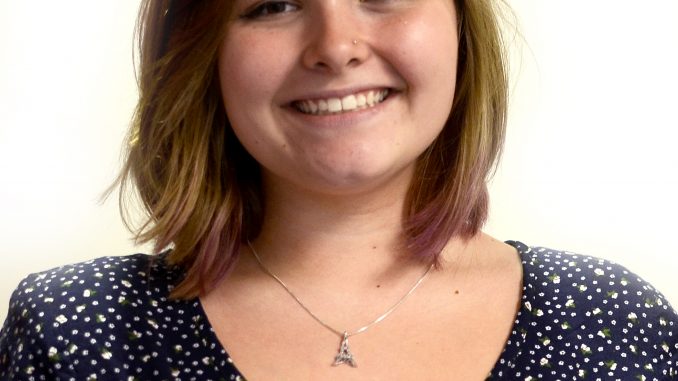 The sun was up and burning especially hot on April 12 as the streets began to crowd. And no, I'm not talking about the day-drinking festival students organized to "Save Spring Fling" a few blocks off of Main Campus. 
A short ways away in Manayunk was a different kind of festival. Strawberry lemonade, barbecue sauce and cocktails were just a few of the items at StrEAT – the neighborhood's biannual food festival. The fest celebrates the coming summer months with its fruit of honor as food trucks lined up on Main Street.
"We picked strawberries for the StrEAT Food Festival because it's a summer/springtime fruit," events coordinator Shannon Geddes said. "With the great weather happening, we feel like it's a perfect fruit to highlight. Many other festivals don't highlight specific foods, so we think it's something that makes our event so much more unique and different."
The outdoor festival was a culmination of different cultures and flavors that satisfied any type of craving one could dream up, and that was just the beginning of it. StrEAT was the kick-off to Restaurant Week, where staples of Manayunk's growing food culture like Bella Tratoria, Taquaria Feliz and several others are offering three-course meals at a set price until April 25.
The motto seemed to be, "You dreamt of it once? We've got it."
Buffalo bleu cheese tater tots? Check. Pulled pork grilled cheese? Check.
Vendor Mike Orashewsky of Bacon Jams was handing out answered prayers left and right. "Get your bacon here. Spreadable bacon, people!"
"I see their expression change from curiosity, to a little trepidation to, 'Oh my God, this is delicious,' and then they give me money for it," Orashewsky said. "So it's a fantastic dynamic. Our favorite thing to do is to go to events like the Manayunk StrEAT fair where we get to get out and sample it with the public. We'll go all over the country – anywhere where people are enjoying bacon, which is apparently everywhere."
Not only are the vendors eager to tour with their products, but also to bring different cultures to Philly.
What is a cheese curd? In short, it's the un-aged version of the cheddar cheese you know and love. They were battered, fried and submerged in strawberry salsa at your dipping pleasure. It was gooey perfection.
"These are better than the ones I had in Wisconsin," Natalie Newnam cried out from her seat on the sidewalk – merely one bite in.
We weren't the only ones raving about The Cow and the Curd's Wisconsin delicacy. The truck received the "Best of Philly" seal of approval when it won Philadelphia's Best Food Truck in 2013.
Be careful what you say though – it's not a mozzarella stick, and you will be corrected.
It would be a tough call to determine the most popular truck that made it out to the festival. At any given time, a crowd of bodies attempting to form a line snaked through the streets and packed the sidewalks. Perhaps the best bet would be declaring the truck that ran out of its specialty first, in which case we would have a tie.
As I was snacking on the last set of lobster tacos with strawberries and kale – it was much better than it sounds, I promise – from the Surf and Turf truck, I ran into Felix Rodriguez. It seems as though we had something in common, despite our different tastes in cuisine.
"I'm eating the last ribs from Oink and Moo BBQ truck," Rodriguez said, wiping up smudged sauce from his face. "They are delicious – so tender. I'm having fun, we just got here and this is the first line we decided to make and it was definitely a good choice."
The massive lines painted the neighborhood with energy and excitement to try whatever was next.
"If you're willing to wait, you will stumble upon the hidden treasures these food trucks have to offer," Manayunk resident Eric Shapiro said. "The food is spectacular, and you never come across any of these trucks in Manayunk. I just wish they were here more than [twice] a year. I want these food trucks at my convenience, just like all of the college kids."
The attractions not only included a feast, but shopping, live entertainment and a pet-friendly atmosphere. Local restaurants reached out to accommodate their four-legged friends by leaving out water on their front stairs.
I do, however, have two regrets for which I can only blame myself: investing in some sunscreen would have been a great idea and I probably should have saved some room for Zsa's strawberry ice cream that I heard so much about. But who could save room when every step introduced a new smell that demanded a taste?
Surely I couldn't.
"We always have to worry about weather and whether people are going to show up, but I think that was answered in spades," Manayunk Development Corporation board member David Decca said. "It's a beautiful day, and this is probably the largest turnout we ever had for this, I'm certain."
Brianna Spause can be reached at brianna.spause@temple.edu.