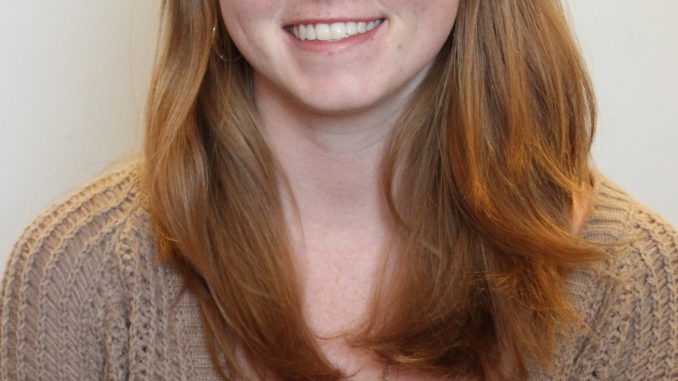 In late March, Temple announced Moody Nolan, the country's largest African-American owned and managed architecture firm, will design the proposed on-campus stadium.
Moody Nolan's appointment, along with two other firms, is part of preliminary plans for the stadium. The Temple News reported in February the Board of Trustees granted $1 million for a design proposal and an environmental impact study.   
As someone proudly against the stadium, I see one benefit becoming increasingly clear as university officials have progressed with their plans and community relations have flared. The stadium has put more pressure on the university to face community issues, creating both friction and conversation.
"Community relations is something the university and the neighbors have been working on for quite a while," said Joyce Wilkerson, senior advisor for community relations and development. "A lot of times an issue like a stadium will surface and create the pressure for solutions and tough conversations. Whether we have a stadium or not, we will have had some really tough dialogue with people."
During discussions about the stadium, the point that North Philadelphia is a predominantly black community has been pointed out several times.
"Black folks have had to fight for everything that we get. Nothing comes to us. We have to fight," Jacqueline Wiggins, a member of the Stadium Stompers and a community member who has lived here since 1952 told me. "What is the reason for a stadium in the heart of a residential area?"
University officials said the stadium would benefit the community because of its availability for events like high school games, a place of employment for community members and a way to accelerate local businesses.
Discussions about the stadium have brought up insolent student conduct on weekends like noisy parties, public urination and litter. The presence of an on-campus stadium means on-campus tailgating, possibly worsening these issues.
Through these discussions, it has become increasingly clear students have a significant impact on the safety of the surrounding area.
To make students more accountable, Theobald announced more stringent restrictions on off-campus partying last week. These include a patrol team made up of community members and the Department of Campus Safety Services to walk the neighborhood during peak party times.
"We can't do it alone. The city can't do it alone. The neighborhood can't do it alone and the students can't do it alone," Ray Betzner, the associate vice president of executive communications, said. "It's got to be all of us working together, all agreeing there needs to be some basic rules of the road for living in the neighborhood."
I think friction stems from a lack of community awareness.
"We're at the very beginning of the process," Wilkerson said in response to critiques about poor university communications with the community. "This is an initial feasibility phase. We've used small meetings. We're going to report back with bigger meetings, so it's been a lot of different strategies with a lot of different constituencies."
Philip Gregory, a Stadium Stompers leader and sophomore English major, feels like the university has continually ignored the needs of the community.
"They don't really care what the community and what the students are saying or what the opinions of anybody else really is," Gregory said. "They're focused on their bottom lines instead of just what's good for the community."
With an issue like the stadium, opposing opinions differ in many ways and make it seem impossible to find a middle ground. Anyone on either side of this discussion should agree the conversations about theses issues instigated by the stadium needed to happen.
"We don't have the answer yet. It's not like we haven't been working with the community. It's that a phenomenon has overwhelmed us," Wilkerson said. "We're learning we have to be more aggressive. … Stadium or not, we've got a lot of work to do."
"Temple is unique," Curtis J. Moody, CEO of Moody Nolan, told me. "The solution has to be unique to Temple. It's not a cookie-cutter. We can't just take what we've done somewhere else and put it there. The stadium has to be custom-designed to meet issues of concern."
As an opponent of building the stadium, I think conversations about community issues starting now is a positive thing. They should not stop, however, if the stadium is or isn't built, because Temple will continue to grow.
The long-standing culture living amongst these blocks needs to be preserved. And that can only be done with open communication.
Grace Shallow can be reached at grace.shallow@temple.edu or on Twitter @Grace_Shallow.