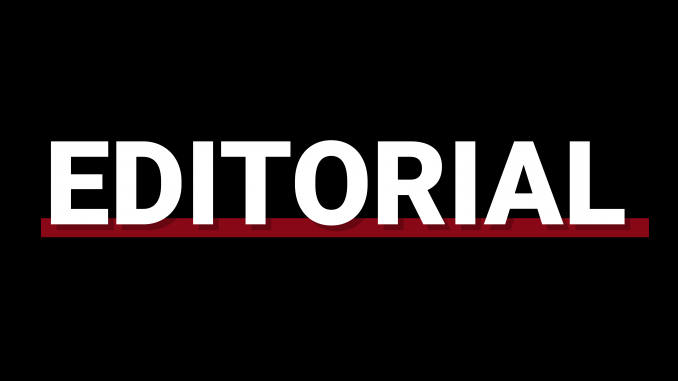 On Jan. 3, reported COVID-19 cases in Philadelphia County peaked for the month of January, with 6,406 new positive cases, The New York Times reported. Twenty days later, cases are falling but remain high in the area, with 1,371 new cases reported on Jan. 23.
While Kara Reed, Temple's COVID-19 Contact Tracing Manager, expects an uptick in cases due to students traveling and making close contact with each other, she doesn't anticipate the cases rising as high as they did after students arrived on campus in August 2021, she wrote in an email to The Temple News.
To continue this decline of positive cases in the region, The Editorial Board believes it's crucial for Temple students returning to campus to partake in frequent testing to prevent the spread of COVID-19.
This semester, Morgan Hall tripled testing availability for students exhibiting COVID-19 symptoms, while Mitten Hall, the Paley Building and the Health Services Center will continue functioning as asymptomatic testing sites.
Although Temple enforced testing twice a week for all students in Spring 2021, vaccinated students were not required to test in Fall 2021. Currently, the university has only mandated testing for students who received a vaccine exemption this semester.
Regardless of whether Temple mandates it, The Editorial Board recommends vaccinated and unvaccinated students alike utilize the variety of testing options by getting tested regularly.
When people are antigen tested at least two times a week, COVID-19 infections in their early stages are almost always identified and the likelihood of transmission is significantly reduced, according to the Centers for Disease Control and Prevention.
The Editorial Board also encourages students to order the free at-home tests available from the federal government. The tests typically ship between 7 to 12 days, according to the website.
However, it's important for students to remain mindful of the fact that some at-home tests have an overall accuracy of roughly 85 percent and can produce false-negative results, The New York Times reported.
At-home tests should not serve as a replacement for testing conducted at designated sites, but rather, as an additional option for COVID-19 prevention. In instances in which students may be attending a large gathering, traveling out of state or visiting an unvaccinated or high-risk person, students can look to their at-home tests for swift reassurance.
After taking these tests, it's essential for students to submit their results to Student Health Services by navigating to the Patient Health Portal and clicking on the, "Upload," tab. Once the results are uploaded, SHS can begin the contact tracing process for those that tested positive.
The Editorial Board is pleased to see students return to campus, but they must commit to COVID-19 mitigation efforts. Taking an active role in reducing COVID-19 cases in Philadelphia is not just a recommendation, but a responsibility for anyone living in the city.