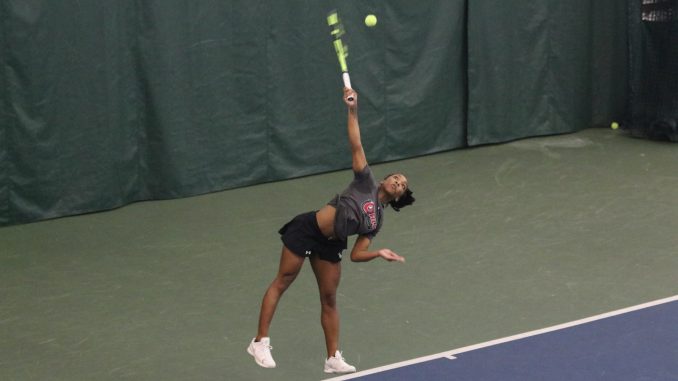 Temple (4-4, 2-1 American Athletic Conference) won its third match in a row on Thursday by beating La Salle, 7-0, at Legacy Tennis Center in East Falls.
The team is on its longest winning streak since its seven-match stretch to close the 2015-16 regular season.
The Owls picked up their first out-of-conference win since their season-opening victory against Morgan State University on Jan. 19. They didn't lose any sets to the Explorers.
Seniors Monet Stuckey-Willis and Rimpledeep Kaur beat La Salle sophomores Ali Snyder and Tiffany Theophil in the top flight.
Kaur and freshman Oyku Boz, who each played in their second matches of the spring, participated in singles for the first time. Kaur beat senior Alexandra Santarelli, 6-0, 6-0, in the fourth flight, and Boz defeated Explorers sophomore Maansi Malhotra, 6-1, 6-2, in the final singles match.
Besides Kaur, two other Owls earned victories in both singles and doubles. Stuckey-Willis beat Theophil, 6-2, 6-1, in the top singles match.
Junior Alice Patch beat La Salle senior Jade Smith, 6-0, 6-2, in the third singles flight. Patch and senior Yana Khon beat Smith and Santarelli in doubles.
Sophomore Kristina Titova earned a 6-2, 6-0 victory against Snyder in the second singles position.
Temple will try for its fourth win in a row on Friday at noon against Fordham University at the Penn Tennis Center.